If you are under investigation for a Utah federal crime, contact a qualified Utah federal criminal defense attorney as soon as possible. Your lawyer can answer your questions, explain your rights, and help you determine the best course of action. Early intervention by a skilled legal advocate can result in charges being reduced or dismissed outright.
If you face federal criminal charges in Utah, do not hesitate to seek competent legal assistance. Contact a Utah federal criminal defense lawyer today to discuss your case and learn more about your options.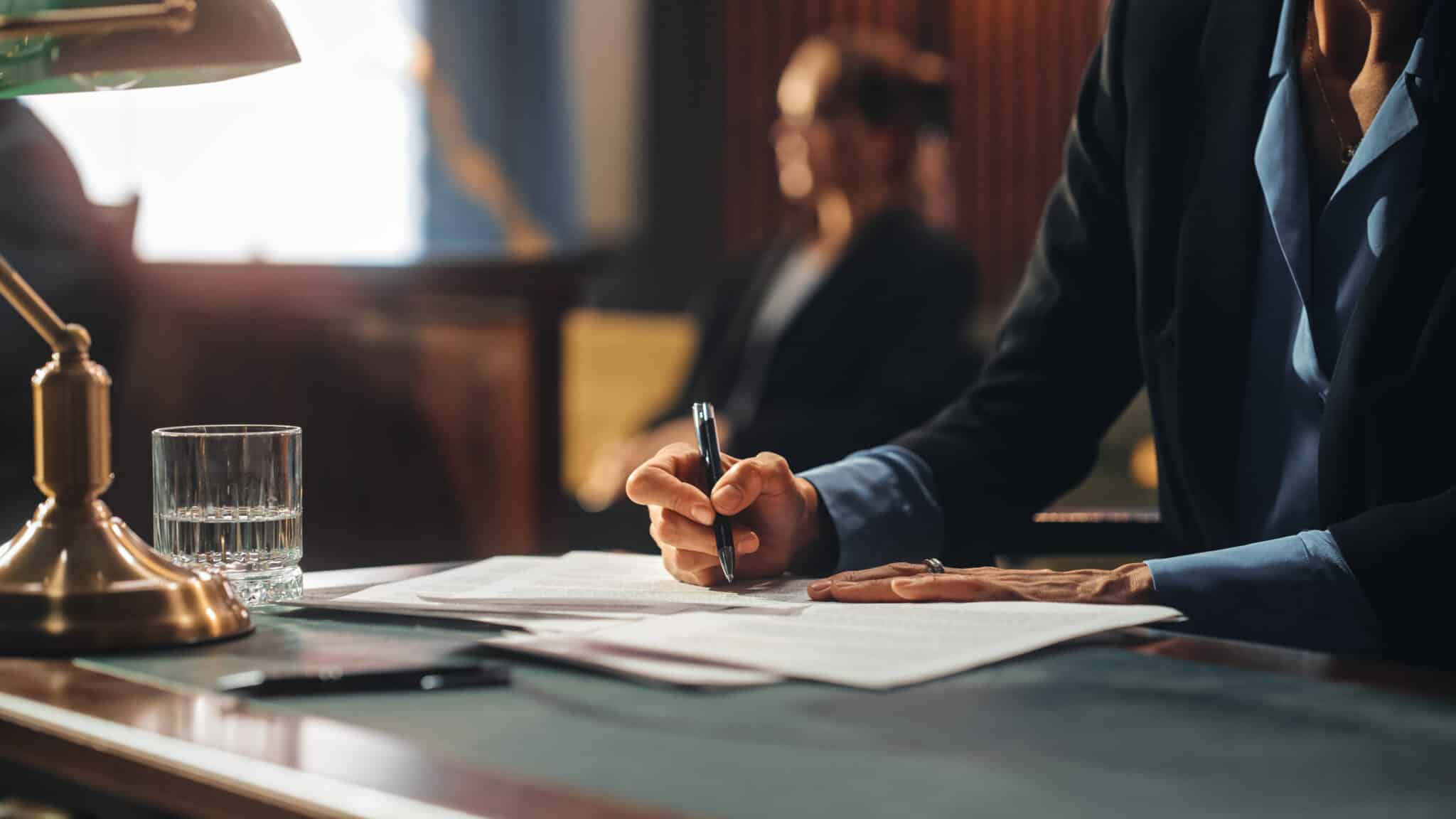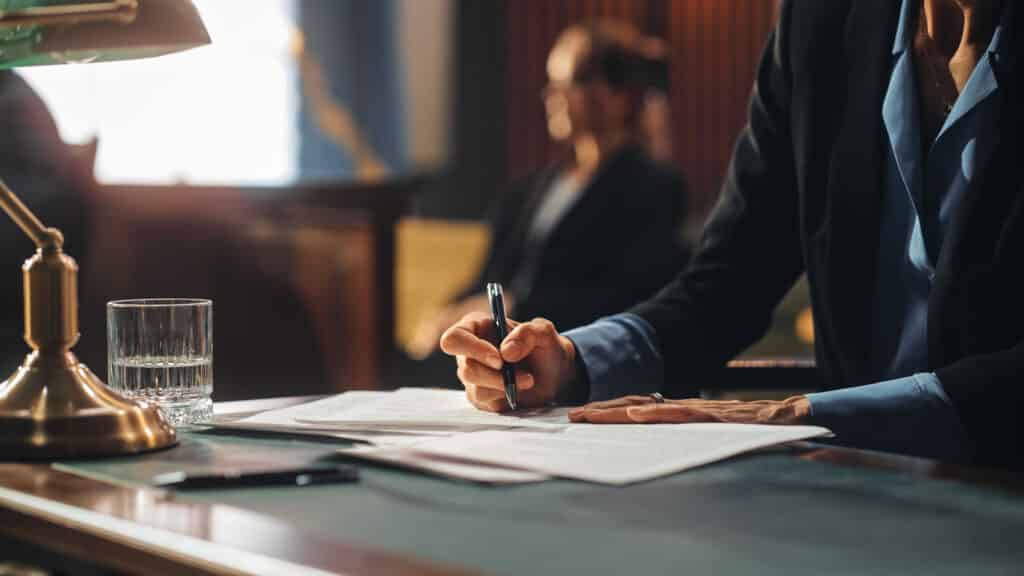 Utah Federal Criminal Defense Attorney
Our knowledgeable and experienced Utah federal criminal defense attorneys provide strategic legal assistance to clients in Utah federal courts. They are diligent criminal attorneys representing clients against federal criminal charges.
Federal crimes differ from state offenses because they tend to be more serious. Unlike state law violations prosecuted in state courts, federal criminal law violations are prosecuted in federal courts.
Drug trafficking, possession and distribution of child porn, insider trading, and financial fraud are some of the most common federal offenses. Federal crimes are either misdemeanors or felonies. You may contend with significant criminal sentencing consequences if found guilty.
A qualified Utah federal criminal defense lawyer will advance a detailed and strategic defense to the charges. We have a proven track record of success in federal court and aggressively defend our clients against all federal charges.
Contact our law firm today for an initial appointment if you or someone you know is charged with a federal crime. These calls are confidential and protected by the attorney-client relationship.
Examples of Federal Crimes in Utah
Federal crimes are defined by the laws of the United States Congress. They are investigated and prosecuted by federal government agencies such as the FBI and DEA.
Federal crimes are illegal acts punishable under the United States federal criminal code. These crimes are prosecuted in federal court and often carry stiff penalties, including federal prison time. While federal crimes can be either felonies or misdemeanors, they typically have stiffer penalties than those imposed at the state level.
Contact a Utah federal criminal defense attorney specializing in federal cases if you are charged with a federal crime. Read below to learn more about examples of federal crimes.
Federal White-Collar Offenses
Federal white-collar crimes encompass various offenses, including financial crimes, fraud offenses, and bankruptcy fraud. Financial crimes can involve embezzlement, money laundering, securities fraud, and tax evasion. Fraud offenses can include mail fraud, wire fraud, and bank fraud. Bankruptcy fraud often involves hiding assets or making false statements to obtain a discharge of debts.
Federal Drug Offenses
Federal drug crimes typically involve controlled substances, such as narcotics, marijuana, and methamphetamine. Possession of a controlled substance is a crime under federal law, as is the distribution of controlled substances. Manufacturing of controlled substances is also a federal offense. In addition, conspiracy to commit any of these drug-related offenses is itself a federal crime.
Federal Sexual Offenses
Federal sexual crimes involve child pornography, defined as any visual depiction of a minor engaged in sexually explicit conduct. Child pornography crimes can include producing, distributing, and possessing child porn. These offenses are punishable by hefty prison sentences and fines.
What Law Enforcement Agencies Investigate Federal Crimes in Utah?
The United States Code is the compilation of all United States federal laws. The code is divided into 50 titles representing broad areas subject to federal regulation. While most offenses are investigated and prosecuted at the state level, those that occur across state lines or on federal property fall under the United States Code's jurisdiction. This allows for investigation and prosecution by federal law enforcement.
While local law enforcement and state investigators pursue state law violations, this is not the case in federal court. Federal investigators investigate these crimes. And federal prosecutors with the United States Attorney's Office litigate these cases in court.
The primary federal agencies tasked with investigating federal law violations include:
Federal Bureau of Investigations
Drug Enforcement Agency
Bureau of Alcohol, Tobacco, Firearms, and Explosives
Internal Revenue Service
Securities and Exchange Commission
Secret Service
Department of Homeland Security
Each agency has its own investigative discretion based on priorities and resources, but all share the same ultimate goal of bringing those who break the law to justice.
If a federal law enforcement agency contacts you, contact a federal criminal defense lawyer immediately. Federal law enforcement agencies have vast resources and can often conduct lengthy and complex investigations. As a result, it is vital to have an experienced lawyer on your side who can protect your rights and aggressively defend you against the charges.
If you face federal charges, don't risk your freedom by trying to handle the case alone. Contact a qualified federal criminal defense attorney today.
United States Federal Sentencing Guidelines
The federal sentencing guidelines offer recommendations federal judges consider while sentencing someone convicted of a federal offense. Federal judges consider the guidelines to determine reasonable and consistent sentencing ranges. They are based on the crime's gravity, the defendant's characteristics, and criminal history.
The federal sentencing guidelines were established to address the wide disparity in federal sentencing. Before adopting the sentencing guidelines, federal judges had complete discretion in sentencing, resulting in widely divergent sentences for similar crimes and defendants.
The U.S. Sentencing Guidelines inform federal judges on what constitutes an appropriate sentence for a crime. They consider the unique circumstances of both the crime and the defendant. Federal judges are not required to follow the sentencing guidelines precisely but must consider them while handing down sentences. They provide an essential framework for ensuring fairness and consistency in federal sentencing.
Federal U.S. District Courts in Utah
The federal court system's district courts are the trial courts in the United States. All criminal behavior in the United States must be resolved in a U.S. District Court, overseen by an Article III judge.
Utah has one federal district: the District of Utah. The United States District Court for the District of Utah has six locations:
Salt Lake City, Utah
St. George
Vernal
Moab
Big Water
Aneth
Magistrate judges, who handle various pretrial issues, including bail hearings, arraignments, and preliminary investigations, work underneath District Court judges. After preliminary matters and conviction, a pretrial investigation report is generated to aid the court in determining an appropriate sentence.
Criminal cases conclude in the sentencing hearing, where a U.S. District Court judge analyzes the Pre-Sentence Report and arguments from both sides before issuing a criminal sentence.
How a Utah Federal Criminal Defense Lawyer Can Help
A Utah federal criminal defense lawyer can help you in many ways if you are charged with a crime. They can work to get your charges dismissed, reduce the charges against you, or help you obtain a more lenient sentence.
If you are charged with a federal crime, contact an experienced Utah federal criminal defense attorney as soon as possible. They will review your case and determine the best course of action. They will also negotiate with prosecutors on your behalf and ensure your rights are protected throughout the legal process.
If you are facing federal charges, don't hesitate to contact a Utah federal criminal defense lawyer today. They can help you navigate the legal system and fight for the best possible outcome in your case. And remember, these calls create an attorney-client relationship. Everything discussed and all legal advice is entirely confidential.
Contact a Utah Federal Criminal Defense Attorney Now
If you or a loved one is facing criminal charges, it's crucial to have an experienced federal defense firm on your side. Our Utah federal criminal defense attorneys have the experience and knowledge to protect your rights and help you get the best possible outcome in your case.
Contact our legal team for an initial consultation, and let us begin fighting on your behalf.
Published Feb 15, 2022 by Christopher Zoukis, JD, MBA | Last Updated by Christopher Zoukis, JD, MBA on May 12, 2023 at 1:18 pm