The federal prison system operates a shop called the inmate commissary, where prisoners can purchase various foods, clothing, and other items. This page explains the inmate canteen, which is also known as the prison commissary and jail canteen.
Please get in touch with the Zoukis Consulting Group if you or a loved one are preparing to enter federal prison. Our federal prison experts can help you prepare, resolve any issues in prison, and review your case to determine if you qualify for early release.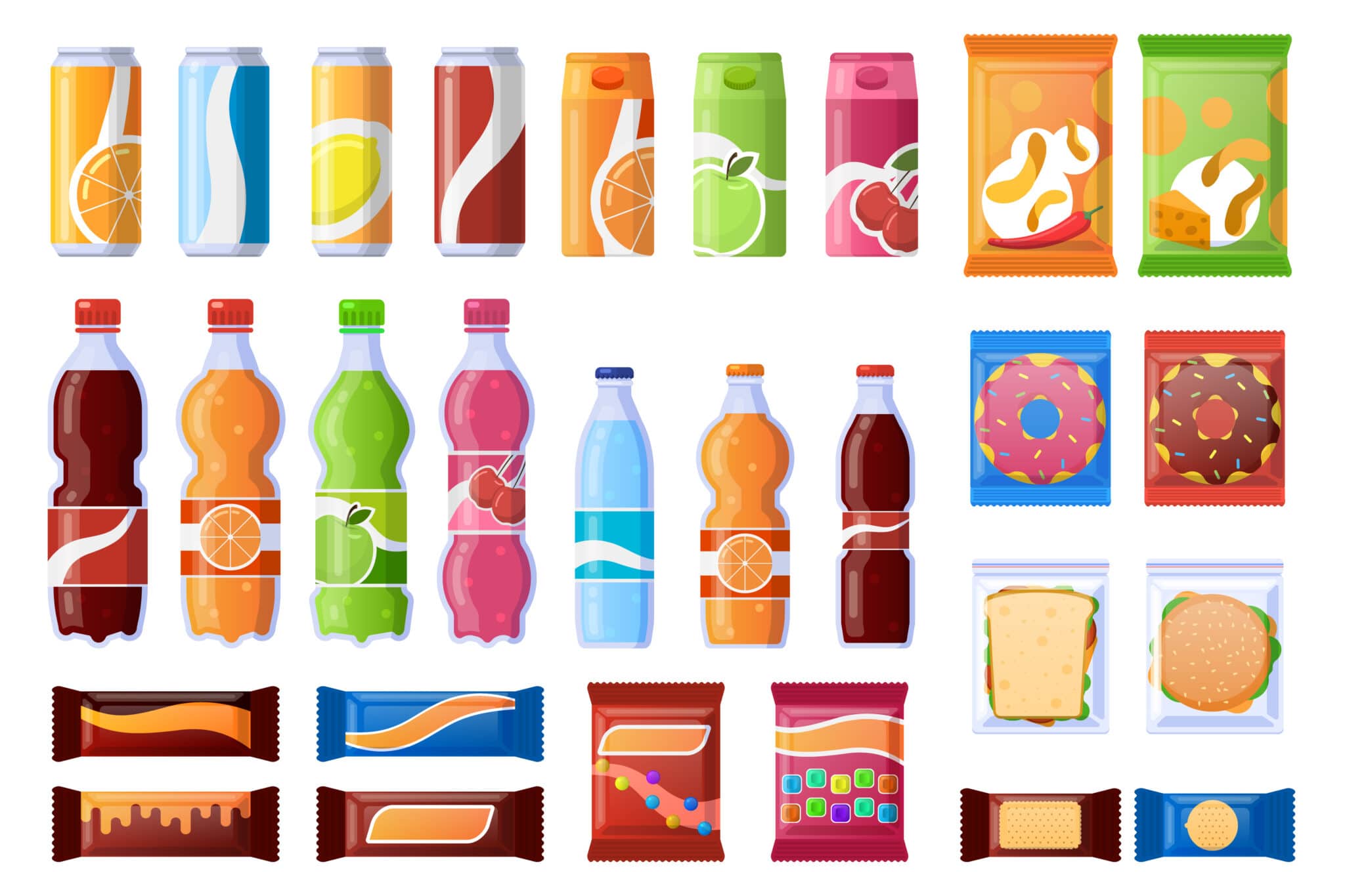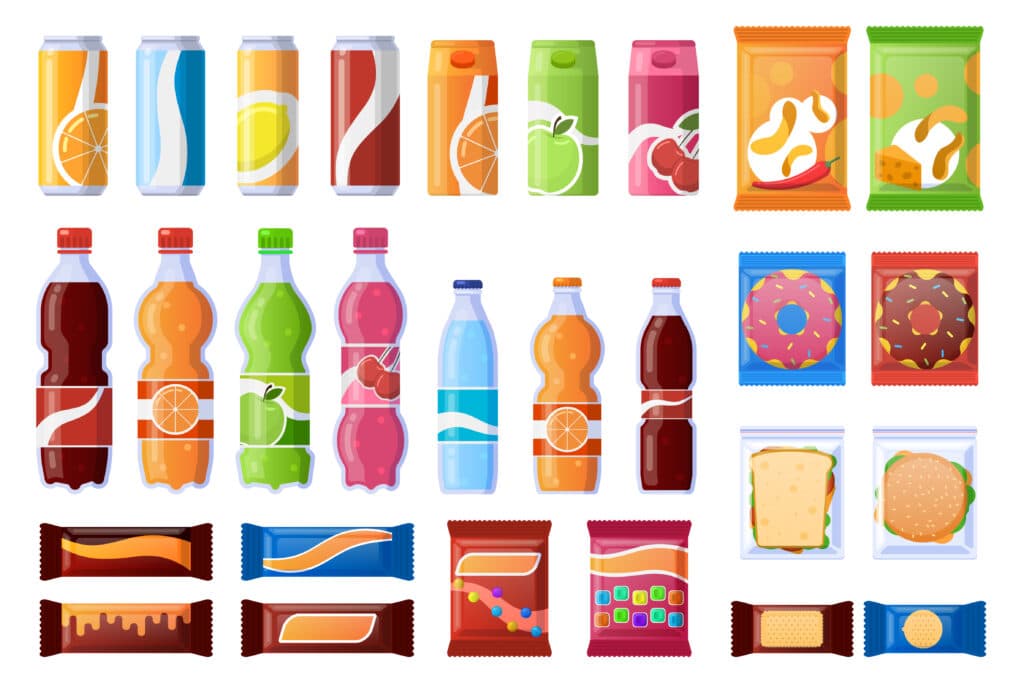 Inmate Canteen: The Prison Commissary
In each federal prison is a store called the inmate commissary. While also known as a jail canteen, prison commissary, and other terms, this is where inmates can purchase authorized items. The inmate canteen is either a stand-alone building or part of a building where inmates shop once a week or once a month.
One of the few highlights in a federal inmate's life is the once-per-week privilege of going to the commissary. This is the prison equivalent of the local supermarket.
Since packages from family and friends are not allowed in federal prisons, the commissary is an inmate's only opportunity to get the amenities that can make serving time more bearable.
Federal Prison Commissary: The Inmate Store
Federal prison inmates typically may shop once a week at the inmate canteen. Shopping is permitted on an assigned day set by the prison administration. Usually, the assigned day of the week correlates with the inmate's register number. General population inmates may spend up to $360 per month.
The $360 spending limit applies to most commissary items. This includes the following items:
Food, Beverages, and Condiments
Hair, Shaving, Hygiene, and Dental Supplies
Electronics
Religious Items
Clothing
Sundry Items
Postage stamps, copy cards, and over-the-counter medications do not apply to the spending limit at most federal prisons.
The $360 limit typically increases to $410 during November and December to allow for holiday shopping. Most institutions offer a few novel items during the holiday season, such as fancy cookies and flavored coffee creamers.
How to Shop in the Inmate Commissary
Inmates shop by submitting a Commissary Sales Sheet on their designated shopping day. This order form lists all items available for purchase and their cost. Inmates take this completed commissary order form to the jail canteen building. Once there, prisoners check the out-of-stock items list to make last-minute adjustments.
Commissary lines tend to be longer at the beginning of the month because of inmate work assignment payments. This is when the prison deposits funds for inmate labor. Lines are much shorter at the end of the month. At most federal prisons, inmates wait between five minutes and one hour in line to turn in a commissary slip.
After turning in a commissary slip, the inmate must wait until the commissary staff fills the order and calls their name. Jail canteen workers will prepare the orders and deliver bins full of products to the guards. Guards standing behind reinforced windows with chutes for item delivery fulfill sales (picture a drive-through window at a local bank).
Collecting and Transporting Inmate Canteen Purchases
Once an inmate's name is called, they use their inmate identification card or a thumbprint scanner to verify their identity. The inmate ID card and thumbprint scanner verify the inmate's identity and authorize purchases on the inmate's account.
After the inmate's identity has been confirmed, the guard scans each item and passes items through the chute. Most inmates load their purchases into a mesh laundry bag, the preferred method of commissary transportation in the Federal Bureau of Prisons.
The prison guard issues a receipt upon completing the order. If an inmate runs out of money or exceeds their spending limit during the transaction, the correctional officer informs them and has the excess items restocked by the inmate commissary workers.
When buying many items, inmates should bring a friend to help carry purchases back to their housing unit. It is customary to offer the friend ice cream or other commissary items for assistance. Even if help isn't necessary, it's nice to include a friend and give them an ice cream!
Commissary Items Available for Purchase
While each federal prison's commissary offerings differ, all commissaries in federal prisons allow prisoners to purchase various items. Purchases range from prison food to personal care items.
Note that each local institution's commissary offerings are slightly different. Items rotate quarterly to allow new products.
Food items often include:
Soups
Tuna
Beef Sausage
Mackerel
Salmon
Chili
Candy is also a popular commissary item. Typical candy sold includes Snickers, Milky Way, Twix, mints, cookies, and assorted candies.
Federal prisoners can also purchase stationery and mailing supplies, such as:
Postage Stamps
Paper
Envelopes
Pens
Pencils
Inmates can also purchase clothing items, including:
T-Shirts
Tank Tops
Shorts
Boxers
Briefs
Socks
Shoes
Thermal Shirts
Thermal Pants
Knit Hats
Baseball Caps
Copy cards and typing supplies are also available. For example, these are standard typewriter supplies available for purchase:
Typewriter Ribbon
Correction Tape
Typewriter Wheel
Typing Paper
Prisoners can also purchase various snacks in the inmate canteen, including:
Chips
Crackers
Popcorn
Cheese
Little Debbie's Products
Trail Mix
Drinks are also available for purchase, such as:
Instant Coffee
Soda
Drink Mixes
Tea
Inmates can also purchase electronics, such as AM/FM radios, MP3 players, batteries, calculators, and clocks in the inmate commissary. Other items for purchase include combination locks, sunglasses, over-the-counter medications, personal items, and more.
What Items Can't Be Purchased in the Prison Commissary?
Federal Bureau of Prisons policy prevents institutions from selling certain items. For example, federal prisoners cannot purchase the following:
Products that can quickly spoil (e.g., bread, fresh fruits, vegetables)
Personal Televisions
"Prepared" Foods (e.g., fast food like McDonald's or KFC)
Commissary Restriction Status
If an inmate receives an incident report for a disciplinary infraction, they risk placement on commissary restriction status. This is a sanction imposed by an inmate disciplinary body and lasts for anywhere from one month to several years. Inmates on this status are restricted from what they can buy and how much they can spend.
On commissary restriction status, inmates are limited to spending $25 per month while on commissary restriction status. They are further restricted to purchasing select items.
For example, at FCI Petersburg Medium, inmates on commissary restriction can only purchase the following items:
AA or AAA Batteries
Balsam Shampoo and Conditioner
Black Ink Pens
Chap-It Lip Balm
CloseUp Toothpaste
Copy Paper
Correctable Ribbon
Correction Tape
Cotton Swabs
Dental Floss
Denture Cleanser
Denture Cup
Dial or Dove Soap
Disposable Raiser
Effergrip Denture Adhesive
Envelopes
Hair Brush or Afro Comb
Heritage Roll-On Deodorant
Master Lock
Nail Clippers
Nextl Skin Lotion
Print Wheel
Pro-Line Moisturizing Conditioner
Reading Glasses
Shaving Cream
Shower Shoes
Soap Dish
Tooth Brush
Writing Pads
Inmates can also purchase the following spending-limit-exempt items:
Postage stamps (up to $9.40 in postage)
Copy cards (up to three cards)
Over-the-counter medications
IFRP Refusal Status
Inmates who refuse to participate in the Inmate Financial Responsibility Program also face a reduced commissary monthly spending limit.
Generally, these inmates are restricted to a $25-per-month spending limit with exceptions for postage stamps and a few other items. The restriction also leaves inmates ineligible to make special purchase orders for recreation and religious items.
Protecting Your Inmate Commissary Purchases
Prison is populated by people convicted of crimes and sentenced to confinement. As such, the criminal element is alive and well in American prisons. As such, inmates should be vigilant to protect themselves and their property.
In most federal prisons, inmates don't have problems returning to the housing unit with jail canteen purchases. Sadly, this is not the case in all prisons. While it is more typically a problem in state prisons, people get robbed, held up, and even assaulted for what's in their commissary bag.
The most significant concern for most inmates is the sneak thief. These inmates note what others have and break into their locker while the victim is away. For example, they may steal inmate canteen products while the owner is in the dining room or grab a radio left on a chair. The good news is that with a big lock and constant vigilance, sneak thieves are generally thwarted.
Jail Canteen Safety Best Practices
Federal inmates can proactively protect themselves and their property. For example, inmates should buy the biggest and strongest lock available. If the prison offers the $17 heavy-duty lock, buy it!
Likewise, inmates should never disclose how much money they have or what is in their locker. These are private concerns. Lockers should remain shut and locked at all times when not in use.
It can also be wise to stagger purchases. There is no reason to spend $360 at the prison commissary every week. Those who intend to spend the limit should spend $80 to $100 a week and put it away promptly. Inmates should never leave commissary items unattended or visible for others to see.
Inmates should ward off most commissary-related issues by following this counsel.
How To Pay for Commissary Purchases
Inmates use their inmate trust account to pay for commissary purchases. This inmate trust fund account pays for not only an inmate's commissary but also telephone calls, e-mails, legal work printouts, and, depending on the institution, their MP3 player music purchases.
Federal prisoners can receive money through two primary means:
Prisoners' friends and family members can deposit money using these four methods:
MoneyGram
Western Union
U.S. Postal Money Orders
Personal Checks
All money sent through the U.S. Mail must be sent to the Bureau's National Lockbox in Des Moines, Iowa. We highly recommend purchasing U.S. Postal Money Orders and not sending personal checks, business checks, or regular money orders. Non-U.S. Postal Money Orders are held for 14 days before they clear. Please note that cash is not an authorized form of deposit.
Money can also be sent online and by telephone through Western Union and Money Gram. This requires a credit card or debit card. Note that money sent through Western Union and Money Gram is available to the federal inmate within a few hours, but these methods incur additional fees.
Please read our page on how to send money to federal prisoners for more information.
Your Inmate Canteen Federal Prison Experts
If you or a loved one are incarcerated in federal prison, the Zoukis Consulting Group can help. Our expert team can answer your prison questions, resolve problems, and ensure you are released as soon as possible.
Schedule an initial consultation to speak with an inmate commissary and jail canteen expert today!
Published Apr 7, 2016 by Christopher Zoukis, JD, MBA | Last Updated by Christopher Zoukis, JD, MBA on May 12, 2023 at 12:42 pm