The Federal Bureau of Prisons offers inmates various prison education programs. These range from ESL and GED programs to Adult Continuing Education classes, correspondence college courses, and more. Learn about prison education offerings in federal prisons and other educational programs for inmates below.
If you are interested in finding a correspondence prison education program for your incarcerated loved one, please review our Correspondence Programs for Prisoners portal or buy a copy of the Prison Education Guide by Christopher Zoukis. You can also read our prison education research portal here.
On the other hand, if you are interested in free educational opportunities in federal prison, continue reading.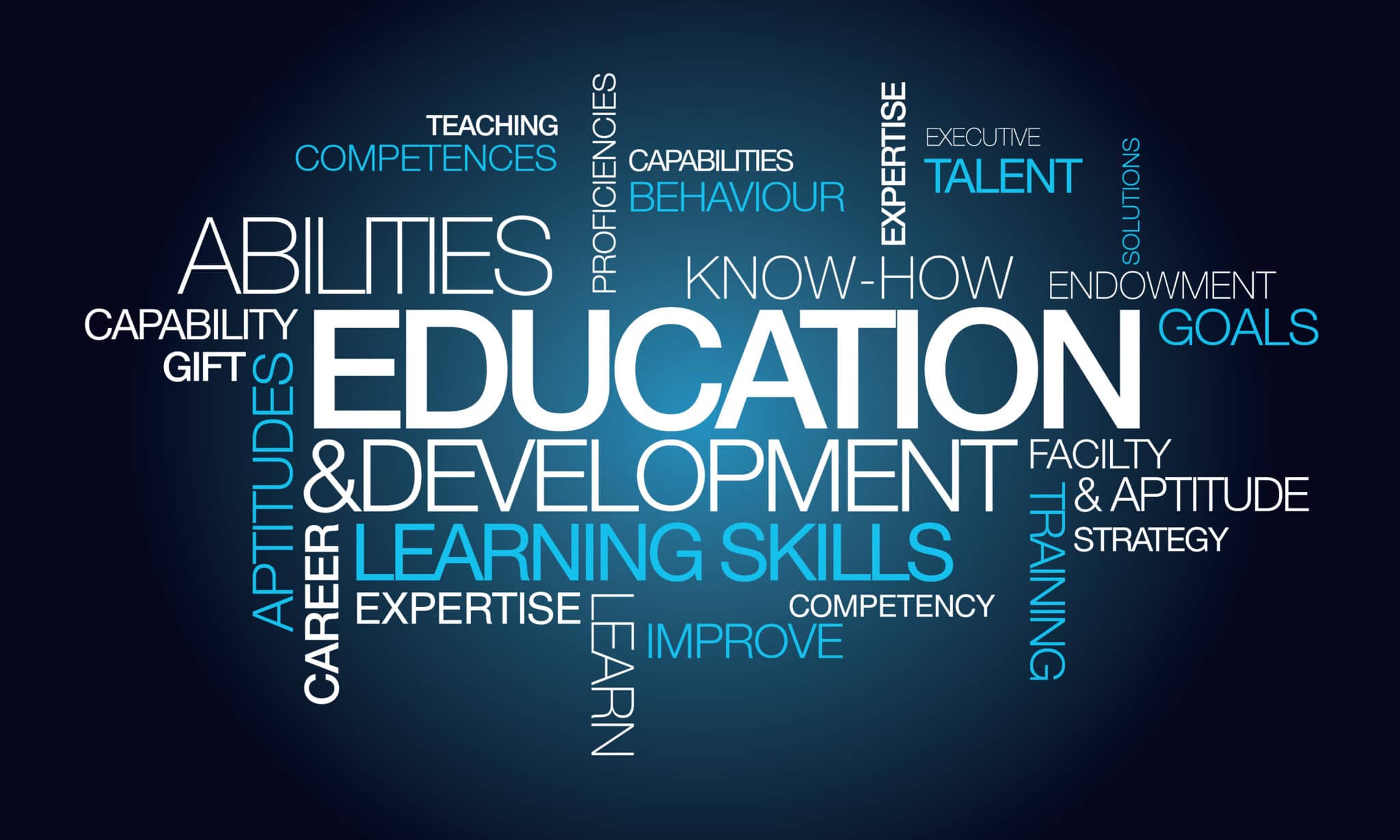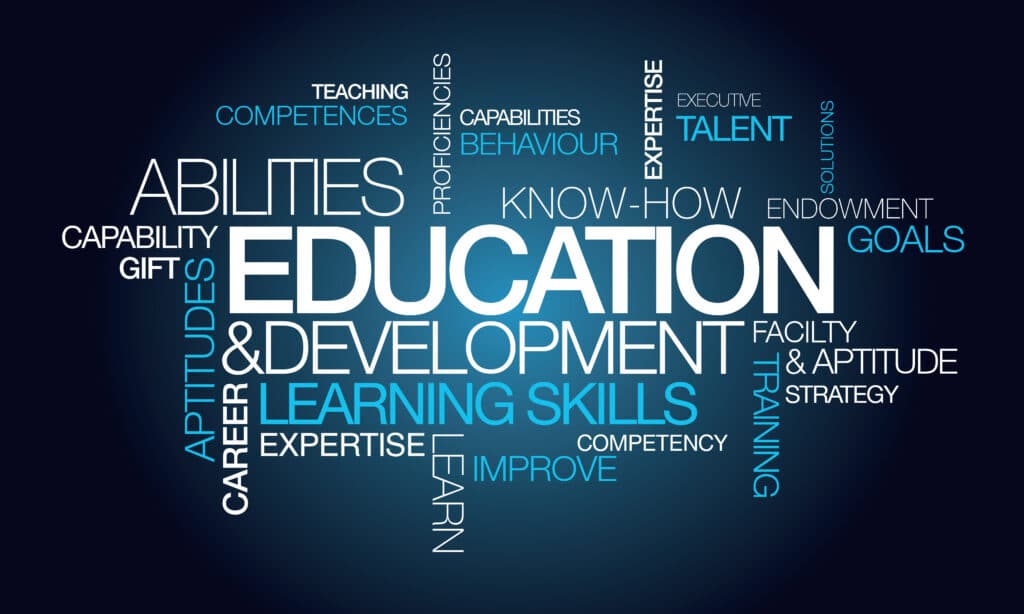 Education in Federal Prisons
Federal inmates have access to a variety of educational materials and classes. These cover everything from traditional leisure reading to various courses at different levels of sophistication. If a federal inmate has the will to improve their mind, the Federal Bureau of Prisons will usually provide the means.
The criminal justice community has little positive to say about the federal prison system's educational efforts. At best, many call inmate education substandard; at worst, a fraud. This is generally not the case. While federal prisoners will not earn an Ivy-league college education while incarcerated, motivated prisoners can find programs that will improve their level of education.
Those who put in the hard work at the Education Department can enjoy success. If prisoners cannot read or write, they can learn to do so. Those who cannot speak or understand English receive tutoring. Inmates without a high school diploma or General Educational Development (GED) certificate are able to earn a GED.
Likewise, inmates who have achieved some level of education before incarceration will find that the Education Department offers something for them, whether it be teaching or studying.
An Overview of Prison Education Programs
All federal prisons offer educational programming for inmates. Typically, correctional facilities' Education Departments provide educational programming. This could be a stand-alone building, a wing of a larger building, or a particular room used for educational purposes. Regardless of the department's structure, federal prison education programs are available to all inmates.
Most forms of education provided through the Education Department are available at no cost to inmates. Each Federal Bureau of Prisons' Education Departments offers several types of classes, including:
Literacy
English-as-a-Second Language (ESL)
GED
Adult Continuing Education (ACE)
Parenting
Release Preparation Program (RPP)
Every level of study is available through correspondence education. But this requires incarcerated students to pay for the classes. Correspondence education is available in the following areas:
Personal Enrichment
High School
Trade and Career Studies
Religious Studies
College Courses
While each institution's educational offerings vary, the prison education programs listed below are typical.
Literacy Classes: Basic Prison Education
The Federal Bureau of Prisons offers basic literacy classes for inmates who can't read or write. These classes are equivalent to elementary and middle-school levels.
Most federal prisons classify all general education courses below the GED level as GED courses. While different classrooms are often used for students at different education levels (first through fifth grade, sixth through eighth grade, or ninth through twelfth grade), these differences are not reflected in policy.
Literacy classes are an excellent option for inmates learning to read and those with limited educational histories. These education programs for prisoners can help them become ready for GED Classes.
High School Equivalency (GED Classes)
Federal inmates are not able to obtain high school diplomas. Instead, they may earn a GED certificate, the official high school diploma equivalent.
GED classes are the most common and widely used type of education in the federal prison system. This is because they are compulsory, and most prisoners are high school dropouts. As such, the need for these classes is widespread.
GED classes are much like those at a traditional high school, with a less diverse and less challenging curriculum. The tests are primarily based on reading comprehension.
Picture a teacher standing in front of a classroom presenting a general lesson followed by individual assignments. Instead of a teacher and a teacher's aide doing the bulk of the teaching, prisoners who typically have higher education conduct most of the instruction through individual tutoring.
Required GED Participation
Prisoners who don't already hold a high school diploma or GED must participate in these prison education programs until they earn a GED. This is a mandated correctional education program for inmates.
Inmates may withdraw from GED classes after spending a minimum of 240 hours in classroom instruction. Inmates who withdraw from GED classes are not allowed to earn and vest the maximum amount of good conduct time. This is a provision of the Violent Crime Control and Law Enforcement Act (VCCLEA) and the Prison Litigation Reform Act (PLRA).
How to Get Into GED Classes
Inmates are automatically placed in GED classes if they don't already have a GED or a high school diploma. This often takes some time because of waiting lists based on release dates.
Motivated prisoners can speed up the process by engaging in one of the following three actions:
Speak with an Education Department staff member
Speak with the Supervisor of Education during the noon meal (ensure to turn in an inmate-request-to-staff to make the request official)
Submit a paper inmate-request-to-staff or Electronic Request-to-Staff to the Supervisor of Education.
English-as-a-Second Language: Prison Education for Spanish-Speakers
The English-as-a-Second Language (ESL) program is similar to the traditional GED program, except that it focuses on assisting inmates in becoming English proficient.
Those who qualify for this program should expect a traditional classroom managed by bilingual instructors. The same model of supervisory staff educators and inmate tutors is employed.
After an inmate becomes English proficient, they are assigned into the traditional GED program. Additionally, certain federal prisons offer Spanish-language GED programs, but these programs are rare.
Required ESL Participation
The Comprehensive Crime Control Act of 1990 mandates non-English proficient inmates to take ESL classes. In these classes, non-English-speaking inmates learn to read and write English.
By law, these inmates must participate in these classes until they pass a comprehensive skills test scored at the eighth-grade level.
Parenting Classes
Most federal prisons offer a parenting program. These include classes designed to help inmates stay in contact with their families, strengthen parental bonds while incarcerated, and learn valuable parenting skills.
The Education Department, Psychology Department, or Chapel typically facilitate these classes. While offerings and formats differ, inmates with children may participate. These programs might help an inmate keep in contact with family and even help them demonstrate parenting skills.
If the inmate has children, they are strongly advised to participate in the parenting education program for inmates. These programs sometimes also include special events, such as programs in the visitation room designed to strengthen parental bonds.
Adult Continuing Education Classes
Beyond GED level classes, the Federal Bureau of Prisons offers Adult Continuing Education (ACE) classes. These classes allow inmates to receive an introduction to many disciplines. Some federal prisons refer to these as Adult Basic Education classes.
ACE classes are typically eight- to twelve-week long and meet once a week for an hour or two. Fellow prisoners also teach them. ACE classes are a common educational program for inmates staple.
Examples of ACE classes include:
Automobile Sales
Basic Math
Bookkeeping
Business Management
Commercial Driver's License (CDL)
Money Management
NAPA Vehicle Repair
Personal Finance
Post-Conviction Remedies
Spanish
Writing and Publishing
The modality of ACE courses at most institutions includes a traditional textbook (if available), lectures by an inmate instructor, class discussions, and testing. Instructors tend to use the Socratic method of instruction. These federal prison education projects are a great addition to GED classes.
Upon completing an ACE course, inmates receive a Federal Bureau of Prisons' certificate of completion. These are non-accredited courses and do not count towards college credit.
Self-Paced ACE Classes
In addition to traditional ACE classes, many federal prisons also offer self-paced ACE classes. These classes are based on educational DVDs/VHS tapes that correspond to written lessons in the library.
Inmates take these courses individually, completing and submitting lessons as they progress through the chapters of their textbook or DVD/VHS videos. After completing all coursework, inmates sit for a proctored final examination.
After passing the final examination, inmates will have completed the course — much like traditional ACE courses. Self-Paced ACE is an innovative way to utilize existing resources and expand education programming offerings.
The Adult Continuing Education Experience
While ACE classes have a GED prerequisite, they are not challenging. This is because of the low bar set by institutional staff. As a case in point, for over a year, Managing Director Chris Zoukis taught an ACE course he developed titled Writing and Publishing. While he was eager to make it a beneficial course of study, he was instructed to lighten the load and "dumb down" the curriculum.
Instructors couldn't base grades upon a final project or essay in this instance. Instead, the only choice was a dumbed-down multiple-choice examination. One would hope that federal prisons would allow their educators to challenge their students.
Irrespective of their flaws, ACE courses can be an excellent way for inmates to expose themselves to new ideas, concepts, and disciplines. It can't hurt to sign up for as many ACE classes as possible while in prison.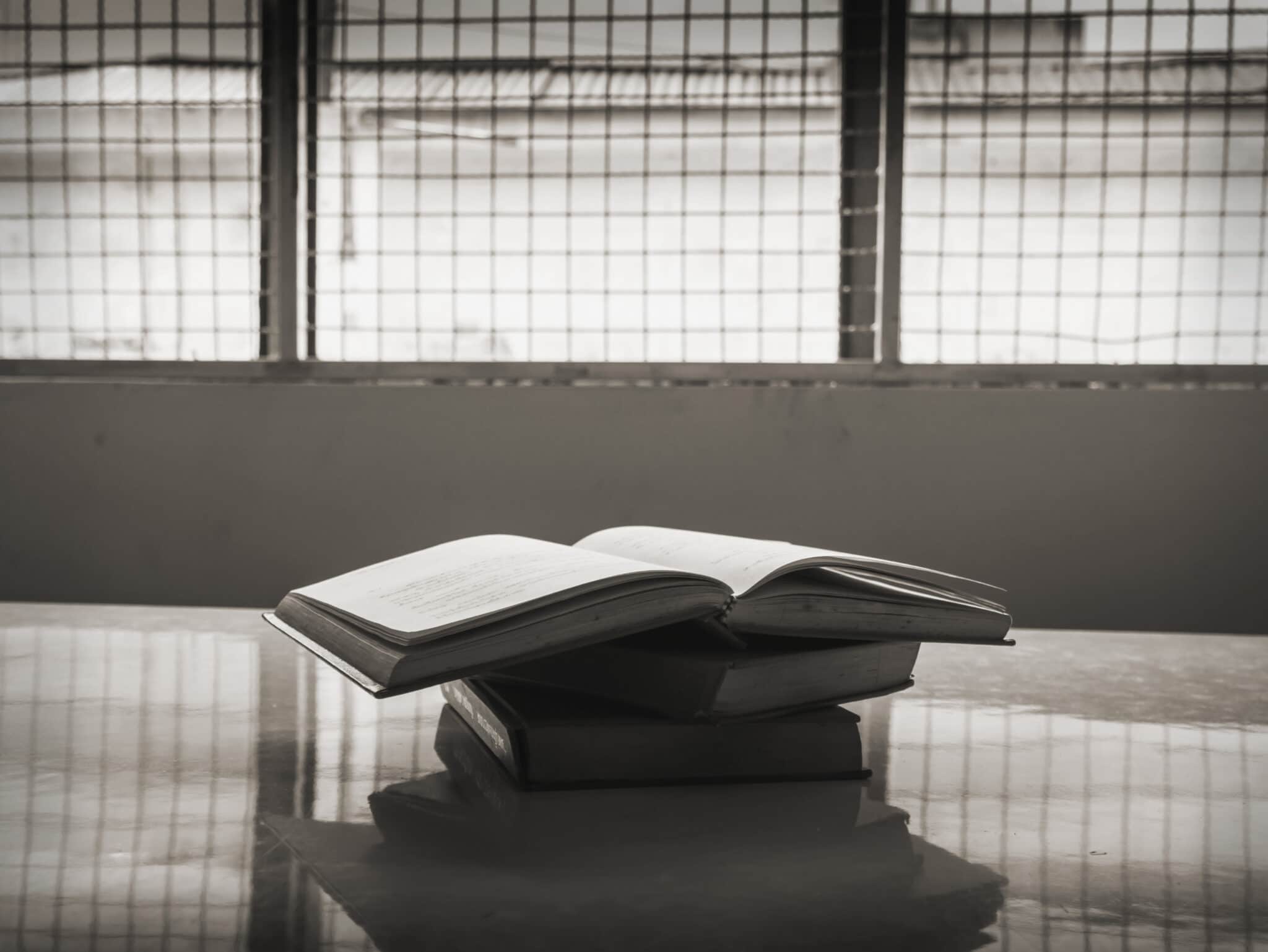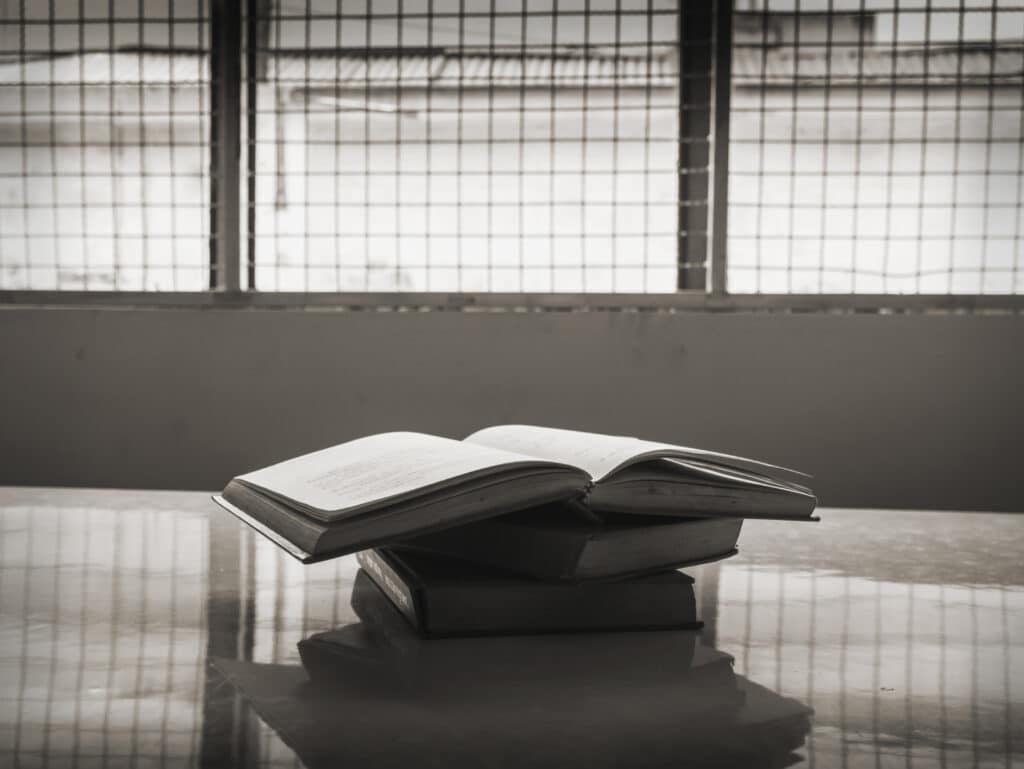 Correspondence College and Career Education
One of the most beneficial forms of education available to federal inmates is correspondence education. These are usually provided through the U.S. Mail. While not the ideal format in this technological age, such classes offer real credentials and educational value. The breadth of correspondence educational opportunities is surprising.
Correspondence courses are available in the following areas:
Free and Fee-Based Bible Studies
High School Courses
Personal Enrichment Courses
Career and Vocational Training Courses
College Courses (undergraduate and graduate)
The only catch with correspondence courses is the cost. While some of the programs in these fields are free or low-cost (e.g., Bible studies and personal enrichment courses), inmates must pay for any costs associated with a correspondence education program of study.
Most correspondence education programs generally cost a few hundred dollars for career programs to upwards of $500 or $1,000 per college correspondence course. While expensive for most prisoners, these correspondence educational programs for inmates allow federal prisoners to seek new academic heights.
Note that the United States Department of Education recently softened its approach to Pell Grants for prisoners. While still developing, some programs will be able to utilize the Pell Grant Pilot Program to pay for college classes shortly. This is a critical development for education and incarceration considering that the Vera Institute of Justice has found that post-secondary education reduces recidivism (i.e., the return to prison).
How to Enroll in Correspondence Education from Prison
Enrolling in correspondence education from prison is relatively simple. Inmates must locate a program of interest, complete the application to enroll in the program, and pay all the associated fees.
The prisoner then receives and completes the coursework and takes any required examinations. The Education Department proctors any exams.
Federal inmates need authorization from their Education Department's College Coordinator before enrolling in correspondence education programs. The sole exception is free Bible study programs. These correspondence course programs are one of the most beneficial federal prison education programs.
Adams State University: The Best Prison College Program
Adams State University's Prison College Program is by far the best correspondence college program for prisoners. You can contact them online or write them directly and ask for a correspondence course catalog.
Adams State University
ATTN: Extended Studies
208 Edgemont Blvd., Suite 3000
Alamosa, CO 81101
We can't stress this point enough: Adams State University's Prison College Program is the best college correspondence educational program for incarcerated individuals.
Federal Prison Libraries
Every federal prison maintains both leisure and law libraries. These libraries are a phenomenal educational program for inmates.
The leisure library allows inmates to check out books, magazines, and newspapers. And the law library facilitates inmate legal activities. For example, law libraries typically include TRULINCS computers with a Lexis Nexis case research system, inmate copy machines, and electronic typewriters.
Please see our libraries in prison page for more information about leisure libraries, and our prison law libraries for more information about federal prison law libraries.
Your Prison Education Experts
Contact the Zoukis Consulting Group if you or a loved one are incarcerated within the Federal Bureau of Prisons. Our team can help resolve any issues and help you on your prison education journey.
If you are looking for an overview of prison education programs in federal prisons, please see our Federal Prison Handbook. Likewise, see our Prison Education Guide if you need a list of correspondence programs available to inmates.
Book a one-hour initial consultation to speak with a federal prison expert today!
Published May 3, 2020 by Christopher Zoukis, JD, MBA | Last Updated by Christopher Zoukis, JD, MBA on Jun 9, 2023 at 4:19 pm