Federal sex crimes are aggressively prosecuted in the United States. The penalties for a federal sex crimes conviction may include imprisonment in federal prison, fines, and registration as a sexual offender. If you are charged with a sexual offense, you should contact an experienced federal sex crime attorney to protect your rights and mount a vigorous defense. Our federal sex crimes lawyer partners can answer your questions, calm your fears, and fight for you today!
An experienced child sex crime defense lawyer is your most important legal advocate and can assist you in avoiding a possible sex crime conviction. Our legal team at the Zoukis Consulting Group specializes in federal criminal defense and has considerable expertise in defending clients against federal sex crime charges.
Contact us today to clear your name, mitigate any potential sentence, and, if necessary, secure a designation to a safe and peaceful federal prison. When your life and livelihood are on the line, only the best sex crime defense attorney will do.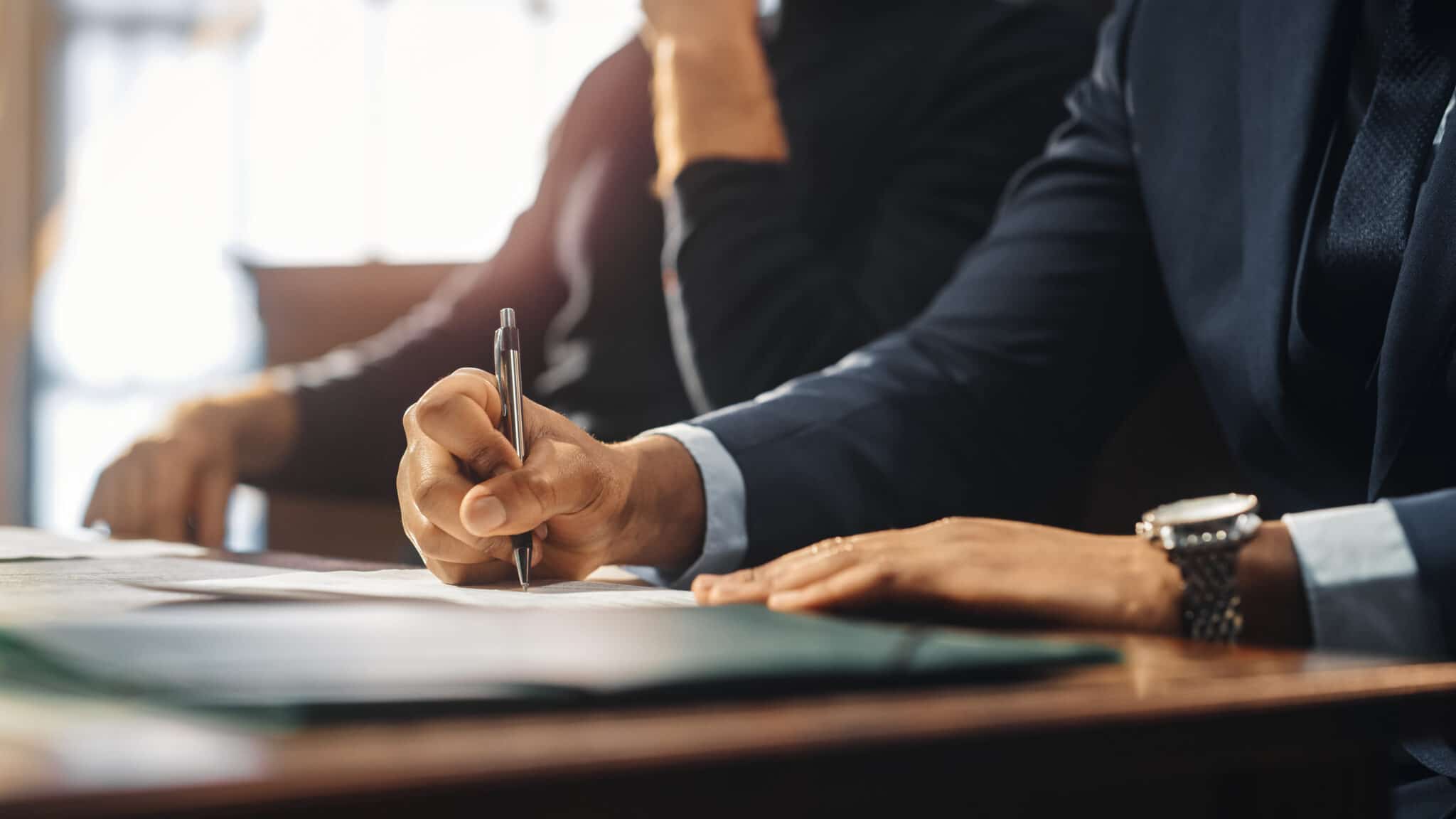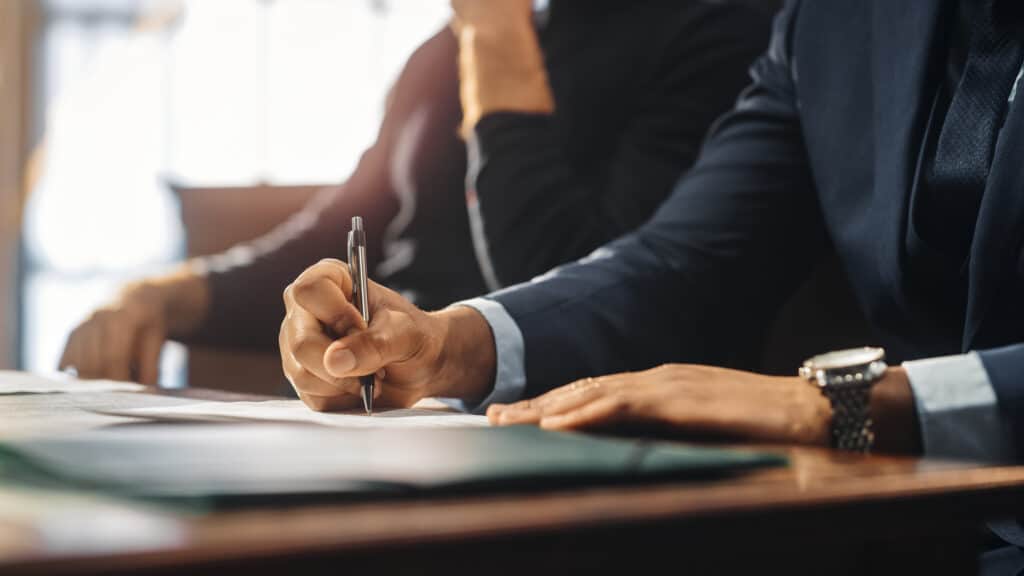 What is a Sex Crime?
Sex crimes are a class of criminal offenses that include unlawful or compelled sexual acts against another person. Every state and the federal government prohibits sexual offenses. You need a sexual crimes lawyer on your side if you are charged with a sex crime.
Common types of sexual offenses include:
Child Molestation
Child Pornography
Criminal Sexual Abuse
Date Rape
Failure to Register as a Sex Offender
Indecent Exposure
Lewd Act with a Child
Lewd Conduct
Prostitution
Rape
Sexual Assault or Battery
Solicitation of a Minor
Statutory Rape
Sex offenders are individuals who have been convicted of sex crimes cases. Each state designates "sex offenders" and places them on sex offender registries.
Federal Sex Crimes Defined
Sexual offenses are criminal activities that have a sexual component or motivation. These typically involve sexual assaults or are otherwise sexually motivated. Most sex crimes are prosecuted and adjudicated at the state level. If the offense extends across state lines, utilizes the internet, or otherwise violates federal law, the federal government becomes involved.
Some examples of federal sex crimes include the following:
Abusive Sexual Contact (18 U.S.C. § 2244)
Aggravated Sexual Abuse (18 U.S.C. § 2241)
Child Exploitation Enterprise (18 U.S.C. § 2252A(g))
Child Pornography (possession and distribution) (18 U.S.C. § 2256)
Child Pornography Production (18 U.S.C. § 2252)
Failure to Register as a Sex Offender (18 U.S.C. § 2250(a))
Kidnapping (18 U.S.C. § 1201)
Obscenity (18 U.S.C. § 1466A)
Promoting a Commercial Sex Act (18 U.S.C. §§ 2241, 2242)
Selling or Buying Children for Sexual Acts (18 U.S.C. § 2251A)
Sexual Abuse (18 U.S.C. § 2242)
Sexual Abuse of a Minor or Ward (18 U.S.C. § 2243)
Sexual Abuse Resulting in Death (18 U.S.C. § 2245)
Sexual Exploitation of Children (18 U.S.C. § 2251)
Transferring Obscene Materials to Minors (18 U.S.C. § 1470)
Transporting Minors for Sexual Activity (18 U.S.C. § 2423)
Because crimes involving the internet often cross state lines and have a federal commerce nexus, they are usually classified as federal offenses. The most common federal internet sex crimes are possession of child pornography and solicitation of a minor for sexual activity.
If you are under investigation for these crimes, you need a sex offense attorney to defend you vigorously. Your sex crime lawyer will explain the potential penalties and review your case to determine the best defense strategy.
Types of Federal Sex Crimes
Many sex crimes are tried in state courts, while others are prosecuted as federal cases. Criminal sentencing liability significantly increases when the federal government prosecutes a sexual offense or other crime. The federal government devotes significant resources to the investigation and prosecution of federal sex crimes, which can result in more severe penalties and longer prison terms for defendants.
Sex offenses can technically be considered either state or federal crimes. This is due to state and federal legislation frequently overlapping when it comes to the parameters of sexual criminal activity. Nevertheless, the federal government does not always pursue or prosecute sexual abuse cases. When crimes are more severe, such as those involving children, committed across state lines, or utilizing the internet, federal authorities generally take over the sex crimes investigation and prosecution.
The following sections discuss the more common types of federal sex crimes. If charged with one of these offenses, you need an experienced sex crime attorney on your side.
Child Pornography Possession and Distribution (18 U.S.C. § 2256)
Possession and receipt of child pornography is a violation of federal law. Child pornography is any visual depiction of a person under 18 involved in sexually explicit conduct. This includes both digital and physical possession of these materials.
Note that the photos and videos do not necessarily require the child to be engaged in sexual activity. Instead, federal courts use a test to determine whether the photo or video constitutes child pornography or non-sexual material. For example, naked photographs of children are not necessarily child pornography unless they fulfill the federal test.
Experienced lawyers for sex crimes have considerable experience defending those accused of sex offenses at the federal level. Your criminal defense attorney can review the evidence to determine if the media qualifies as child pornography. Don't hire just any lawyer; you need a diligent sex crime attorney to defend you.
Child Pornography Production (18 U.S.C. § 2252)
It is also a crime under federal law to produce child pornography. Much like child pornography possession, federal courts use a test to determine if the visual depiction constitutes child pornography.
A person does not need to travel across state or international boundaries to be charged with federal child pornography production. Defendants can be charged with this federal offense as long as there is evidence that they used equipment transported in interstate commerce (e.g., video camera, cell phone, computer, etc.).
If a person is convicted of this federal charge, they may face a 15- to 30-year prison sentence. These penalties are enhanced if the accused has a prior sex-related conviction. The typical child pornography production defendant receives around 30 years in federal prison.
Many defendants convicted of child porn production receive between 25 and 30 years in federal prison. Due to this significant sentencing liability, it is critical to speak with a sex crime lawyer at first sight of trouble.
Your lawyer will devise the best defense strategy. And remember, the attorney-client relationship protects all communications. As such, all discussions with your sex crime attorney are confidential.
Child Prostitution (18 U.S.C. § 1591)
Both state and federal law prohibits child prostitution. This is defined as recruiting, enticing, or forcing a person under 18 into commercial sex for profit. Federal law governs human trafficking, which is the transportation or harboring of persons for commercial gain (including labor exploitation). These felonies are included in the term "child sexual abuse."
It is a felony under 18 U.S.C. § 1591 to entice, harbor, recruit, transport, or supply a minor for any "commercial sex act." A "commercial sex act" is any sexual activity in exchange for funds or anything else of value. For example, compensation through clothes, food, or other benefits fulfills the meaning of value.
Child prostitution cases are rarely simple. In typical circumstances, the defendant manages numerous prostitutes when one happens to be under 18. The defense of these cases typically revolves around proving the victim's age and whether the defendant had actual knowledge. Your sex crime lawyer can review the case against you to determine your best defense approach.
Sex Tourism (18 U.S.C. § 2423(b))
Sex tourism consists of traveling across international boundaries to engage in sexual activities. This federal crime primarily targets Americans who travel internationally to engage in sexual activities with minors. Federal law prohibits this type of travel, regardless of whether the offense completes.
Criminal defendants convicted of sexual tourism face up to 30 years in federal prison. This is true regardless of the person actually abusing a child, intending to engage in sexual acts with a minor, or engaging in these acts but not initially planning to do so.
As with other federal sexual offenses, an experienced sex crime attorney can review your sex tourism case to determine the best defense strategy. This may include arguing that you never intended to or actually engaged in an illegal sexual act.
Solicitation of a Minor – Child Enticement (18 U.S.C. §§ 2422, 2423)
With the advent of widespread communication channels such as the internet and text messaging, prosecutions for soliciting minors for sexual activity have skyrocketed. Defendants are likely to be prosecuted federally with hefty repercussions.
Child enticement is a broad term meaning soliciting a minor for sexual activity. This includes coercion, enticement, persuasion, and inducement to engage in sexual activity. If a person invites, persuades, or tries to persuade a minor to engage in these activities, they can be prosecuted for federal child enticement.
Federal solicitation of a minor cases can either be clear-cut or complicated. In straightforward cases, an adult directly solicits someone they know to be under 18. In more complex cases, the alleged minor is actually a police officer. This raises concerns around potential entrapment by police.
Your sex crime lawyer can review the underlying evidence to see if the police overstepped their role and encouraged the misconduct.
Sex Trafficking (18 U.S.C. § 1591)
Sex trafficking is the movement of individuals, especially across national boundaries, intending to have them work as prostitutes for little or no compensation. It is against federal law to transport, house, or exploit anyone for work without pay.
In sex trafficking, victims are typically compelled to provide sexual services. They might be minors and thus forbidden from engaging in sexual activity with others. They may also work in brothels or other environments.
Sex trafficking charges are serious criminal matters which carry significant criminal penalties. If you are charged with federal sex trafficking, you need to mount a vigorous defense. Contact a sex crime attorney today for help.
Sexual Abuse of a Minor or a Ward (18 U.S.C. § 2243)
Federal law prohibits adults from having sexual relations with a minor or a ward under their authority. According to 18 U.S.C. § 2243, it is a federal crime for anyone to have sexual contact with a minor aged 12 to 15 years old if they are at least four years older than the person.
Similarly, it is illegal for any guardian to have sexual relations with someone under their care if the person is detained in federal prison or another such facility.
Often, sex abuse of a minor or ward cases revolve around circumstantial evidence. This usually entails the victim alleging sexual misconduct but without significant physical evidence. In these cases, your sex crime lawyer can review the prosecutor's evidence to determine your best strategy to seek charge dismissal or sentence mitigation.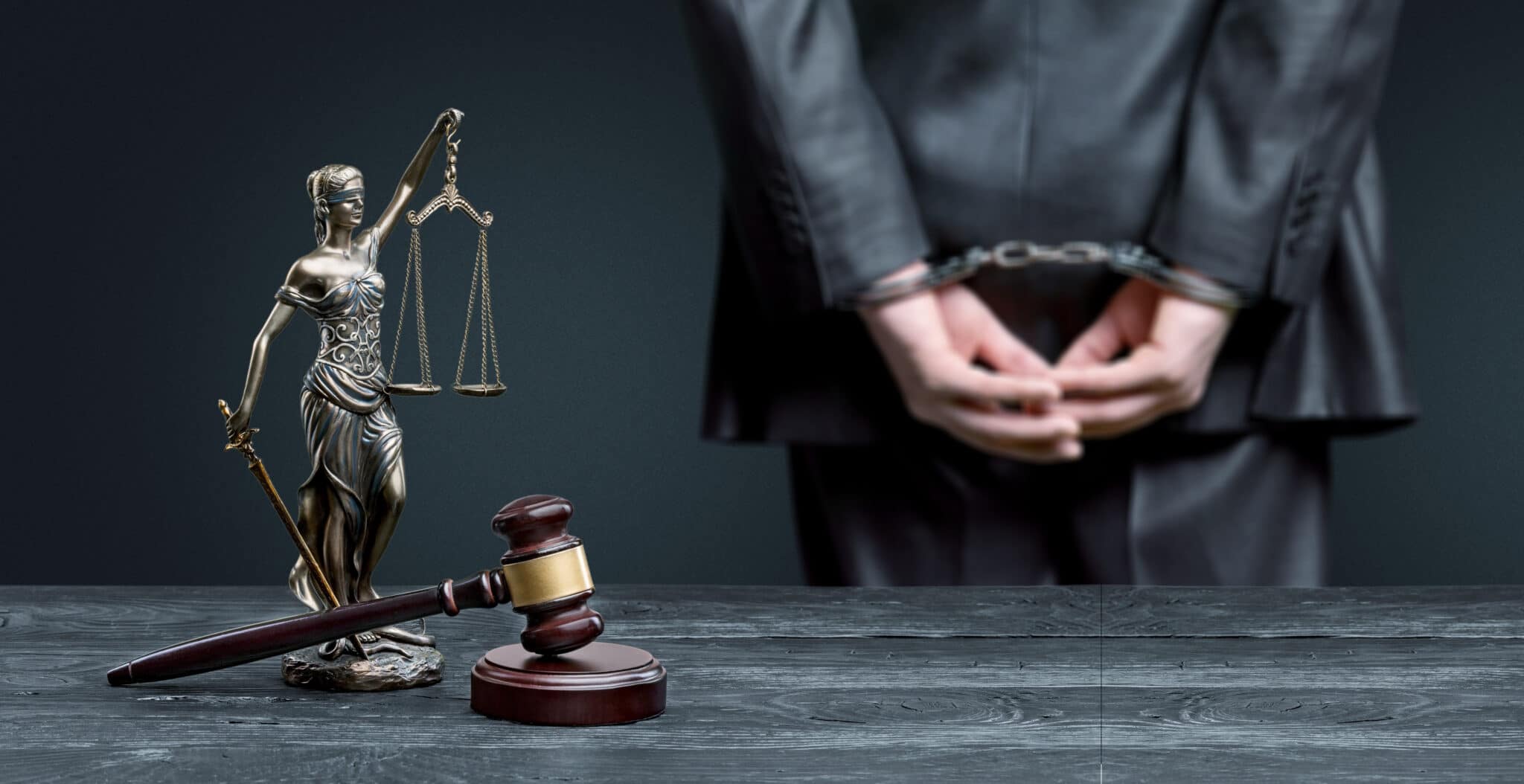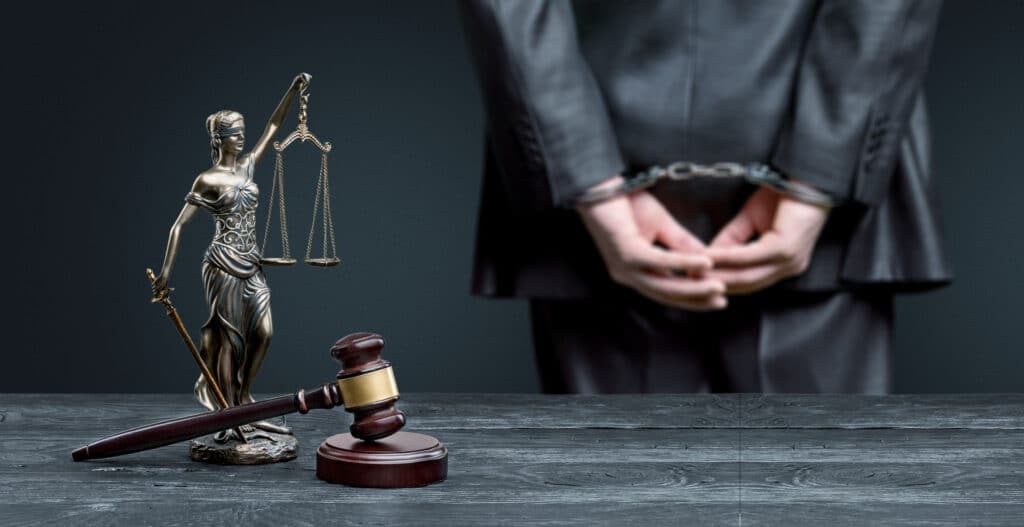 Federal Sex Crime Punishments
The penalty for federal sex crimes significantly differs based on the crime of conviction. For example, simple child porn possession carries a far lighter sentence than the production of child pornography. Likewise, recidivist statutes significantly increase sentencing liability.
Whereas federal law prescribes a particular statutory sentencing range for each sexual offense, the U.S. Sentencing Guidelines assign base offense levels for each federal crime. The base offense level is the sentencing starting point, but not the end. The Guidelines for each offense consider aggravating and mitigating conduct, distilled into offense level increases or reductions.
After calculating the total offense level, this number is placed into the sentencing chart, accounting for the total offense level and criminal history score. This chart presents a recommended sentencing range. For example, a defendant with no criminal history and a 28 total offense level would presumptively receive a 78- to 97-month sentence. Likewise, a criminal history Category III federal criminal defendant with a total offense level of 28 would presumptively receive 97 to 121 months in prison.
While the Sentencing Guidelines are the starting point in determining a sentence, they are not mandatory. Federal judges can follow or disregard the Sentencing Guidelines as they see fit. Particularly in the case of federal sexual offenses, sharp sex crime attorneys can argue for downward departures based on mitigating circumstances.
Due to the Sentencing Guidelines' intricacies, it is critical to speak with a sex crimes lawyer to determine your best options. Lawyers for sex crimes can explain the charges, defenses, and potential penalties if found guilty.
Federal Child Pornography Sentencing Statistics
In 2020, over 1,000 federal child pornography cases were reported to the U.S. Sentencing Commission. Most defendants were sentenced for possessing (45.1 percent) and trafficking child pornography (41.9 percent). Thirteen percent of federal child pornography defendants were convicted for receipt.
Of these defendants, 99.7 percent were male, and their average age was 42. The vast majority of defendants were U.S. citizens (96.8 percent). Most defendants had limited or no criminal history (72.9 percent).
While overgeneralized, over 99 percent of federal child pornography defendants were sentenced to prison for an average term of 102 months. This 102-month average sentence is an amalgam of the following federal criminal sentencing averages:
Child Pornography Trafficking: 133-month average sentence
Receipt of Child Pornography: 95-month average sentence
Possession of Child Porn: 74-month average sentence
Courts applied the following mandatory minimum sentences to this group:
No Mandatory Minimum: 35.8 percent
Five-Year Mandatory Minimum: 49.7 percent
Ten-Year Mandatory Minimum: 9.3 percent
15-Year Mandatory Minimum: 5.2 percent
While sentencing statistics are helpful when considering criminal liability, every case is different. Speak with a sex crime defense lawyer to learn more about your potential sentencing liability.
Average Sentences for Federal Child Pornography Offenses
Underlying mandatory minimums and offender characteristics further distill sentencing trends and realities. For example, federal defendants convicted of trafficking child pornography subject to a five-year mandatory minimum received an average sentence of 121 months. Those with a prior sexual offense (9.5 percent) received an average sentence of 250 months imprisonment.
Defendants convicted of receiving child pornography received an average 95-month sentence. Those convicted of an offense carrying a five-year mandatory minimum (90.1 percent) received an average 83-month sentence. Those with a prior sexual offense (9.9 percent) and subject to a 15-year mandatory minimum sentence received an average of 202 months in federal prison.
Federal criminal defendants convicted of possession of child porn received a 74-month average imprisonment sentence. Those convicted of a non-mandatory minimum offense (79.5 percent) received an average of 61 months in federal prison. Those with a prior history of sexual abuse (20.5 percent) and subject to a ten-year mandatory minimum received an average 125 months prison sentence.
While these present the child porn sentencing statistics, note that experienced sex crime defense lawyers often argue for lower sentences based on numerous factors. In recent years, federal judges have shown an increased likelihood of departing from the guidelines based on policy disagreements with the Sentencing Commission.
Federal Sexual Abuse Sentencing Statistics
Federal sex abuse convictions are less common than non-contact child porn offenses (e.g., child pornography cases). In 2020, 881 defendants were convicted of federal production of child pornography, traveling to engage in sexual conduct with a minor, and rape.
These 881 federal criminal defendants were convicted of the following crime groupings in 2020:
Production of Child Pornography: 47.1. percent
Travel for Prohibited Sexual Conduct: 34.6 percent
Rape: 10.4 percent
Statutory Rape: 3.1 percent
Abusive Sexual Contact: 2.9 percent
Other Federal Sexual Offenses: 1.8 percent
Considering offender characteristics, 92.3 percent of those convicted were male and were an average of 38 years of age. The vast majority were United States citizens (95.4 percent), with most having little or no prior criminal history (65.8 percent).
One of the critical differences within this defendant group is that 10.1 percent of sexual abuse cases went to trial, whereas the average for all other federal crime types was 2.2 percent.
Almost every defendant convicted of federal sex abuse crimes received a prison sentence (99.5 percent) for an average of 201-months imprisonment. But this is across all sexual abuse categories.
If you are charged with federal sex abuse, you need an experienced and assertive sex crime defense lawyer. These cases, particularly child porn production cases, often incur draconian Sentencing Guidelines. Ensure you receive the lowest possible sentence by hiring skilled sexual crime lawyers at the first sign of trouble.
Average Sentences for Federal Sex Abuse Offenses
Federal criminal defendants convicted of production of child porn received an average 272-month sentence. Those convicted of an offense with a mandatory minimum received an average 294-month sentence (85 percent), while those not subjected to a mandatory minimum received an average 146-month sentence.
The average sentence for travel to engage in prohibited sexual conduct with a minor was 134 months in federal prison. If the offense carried a mandatory minimum, the average sentence increased to 168 months (64.7 percent). Those not subject to a mandatory minimum received an average 71-month sentence.
Those convicted of federal rape received an average 192-month sentence. If the offense carried a mandatory minimum (27.5 percent), this average imprisonment sentence increased to 353 months. The average sentence was 129 months in federal prison when courts didn't apply a mandatory minimum.
Federal criminal defendants convicted of abusive sexual contact received an average 60-month sentence. And those convicted of statutory rape received an average 43-month federal prison sentence.
While every federal sexual abuse case is different, the one constant is that you need to mount a strategic and deliberate defense. If you are under investigation or charged with a federal crime, you need to hire a sex crime defense lawyer as soon as possible. Early intervention is critical to securing the best outcome.
Federal Sex Crimes Defense
If you or a loved one is charged with a federal sex crime, you need an experienced federal sex crimes attorney who can guide you through the process. It's critical to obtain legal representation as soon as possible to build a strong defense.
Generally speaking, federal sex crime charges are more challenging to defend than state cases. This is primarily due to the types of issues at play. For example, in a typical federal possession of child pornography case, law enforcement executes a search warrant, where they find actual child porn. As such, the question is whether the media qualifies as child porn and whether it was on the defendant's computer.
Child enticement cases can be somewhat more complex. For example, the defense may turn on the actual language used in text messages, instant messages, or emails. Likewise, sex crimes lawyers can challenge these cases based on entrapment grounds if detectives pretending to be minors initiate the sexual discussions.
There are many potential defenses to federal sex crime charges. These are highly fact-specific matters which your federal sex crimes attorney can explain.
Common Sex Crimes Defenses
While every federal sex crime charge requires a close look at the underlying facts and circumstances, we present the most common defenses to federal sex crimes below. Your sex crime defense lawyer can better explain their strategy for fighting these allegations.
Actual Innocence: This is where a defendant pleads not guilty and makes federal prosecutors prove their case at trial. Defending the case at trial may be viable if the defendant didn't commit the charged misconduct. Remember that prosecutors must establish guilt beyond a reasonable doubt. A relevant example of actual innocence in a production of child pornography case is where the person was at least 18 years old.
Entrapment: Entrapment is when law enforcement officers directly facilitate or initiate criminal conduct. For example, when the officer instigates or induces a criminal act. In the case of federal sex crimes, this could be an officer posing as a minor in a chat room. While officers can troll online message boards, they can't start or instigate criminal conduct (e.g., by first sending child porn or pretending to be minors and soliciting adults for sexual activities).
Consent: Legal consent is when a person voluntarily agrees to undertake a particular action. This defense applies to certain crimes where a lack of consent makes the action criminal. For example, in a kidnapping case — which can apply to both adults and children — if the adult consented to travel and did so of their free will, then kidnapping did not occur. Of course, the alleged victim must have the mental capacity to consent. As such, if the person is a minor, they may not be able to consent legally.
Mental Incapacity: Defendants can argue that they temporarily lacked the mental capacity to formulate the required actus rea, or mental intent, to commit the crime. In effect, this defense contends that the defendant could not appreciate the value of their actions at the time of the crime. While the popular press has advanced this defense, this is often a poor choice. If found not guilty by reason of insanity, the defendant is typically remanded to a state mental hospital. Those in such facilities tend to spend more time in confinement than if they had pleaded guilty.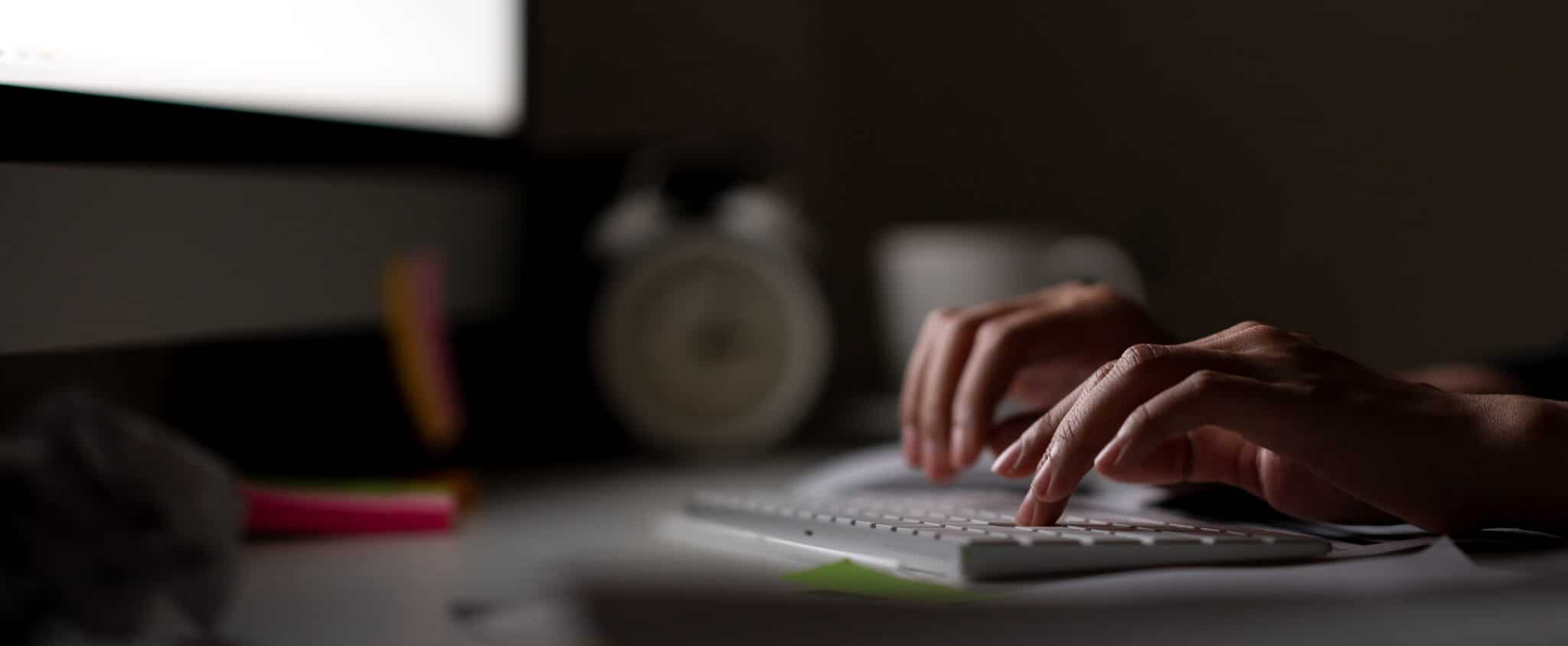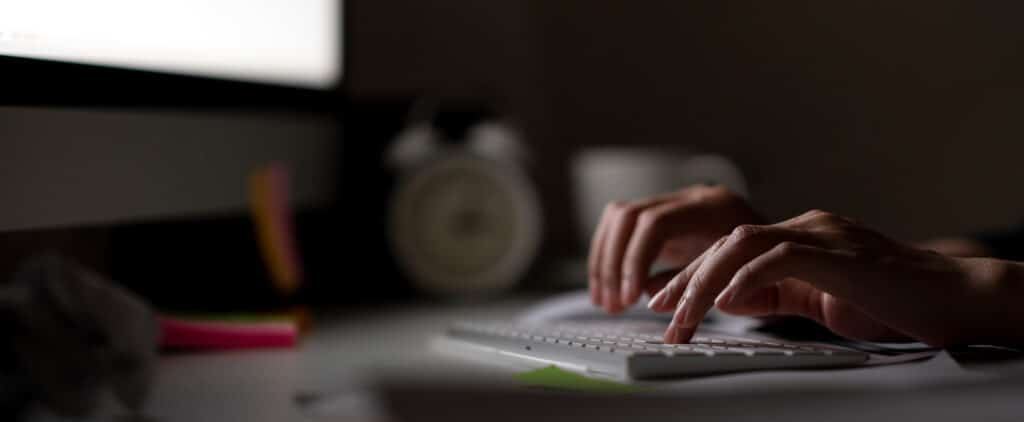 Sex Offender Registration
Those convicted of federal sexual offenses serve their sentence and pay ordered fines and restitution. But there is a hidden cost following their prison time: placement on a sex offender registry.
Federal sentences for sex offenders often include a requirement to register with the National Sex Offender Registry. States may also compel sex offenders to register with their own state registry and the federal sex offender registry.
In 2006, Congress passed the Sex Offender Registration and Notification Act (SORNA). The law aims to track sex offenders in all 50 states and tribal lands. It also allows for the cross-referencing of federal and state sex offender data.
Federal criminal defendants convicted of sex crimes generally must register with both state and federal sex offender registries. They must provide various types of personal information (e.g., home address, employer name and address, schools attended, and other information).
Placement on a sex offender registry is a severe collateral consequence of criminal conviction. Talk with your sex crimes attorney to better understand what this entails before pleading guilty to a federal sex offense. You should know about this life-altering experience before pleading guilty to federal sex crime charges.
Likewise, your sex crime defense lawyer can better explain your state's registry restrictions and obligations. Adherence to these obligations is critical as failure to register as a sex offender is also a federal crime.
Sex Offender Tiers
The Sex Offender Registration and Notification Act (SORNA) has significantly increased sex offender registration requirements.
Per SORNA, the Federal Bureau of Prisons informs inmates before their release of the requirement to register with state authorities. This includes the requirement to update their registration as sex offenders periodically, per state statute.
For example, some states require annual reregistration, while others impose more frequent updates (e.g., quarterly or biannually). Additionally, those on sex offender registries must update their registration information when changing jobs, residence, or other personal circumstances.
Depending on the specific federal sex crime, defendants convicted of sexual offenses must register for particular periods. While the federal SORNA imposes certain time limits, state law sometimes differs. In these cases, SORNA controls the federal sex offender registry, but state law regulates state registries.
SORNA groups offenders into three groups based on tier. Each tier carries a different mandatory registry placement period:
Tier I: Five-Year Registration Period
Tier II: 25-Year Registration Period
Tier III: Lifetime Registration Period
Note that these periods apply to the federal sex offender registry, not state registries. Speak with your sex crime defense lawyer to understand the different obligations imposed by state and federal law.
Who Investigates Federal Sex Crimes?
The federal government aggressively combats internet sex crimes, child sexual exploitation, and child pornography. This includes various federal law enforcement agencies, task forces, and other non-governmental programs and joint initiatives.
While every state and federal law enforcement agency can investigate sex crimes, the following federal agencies specialize in these investigations:
Federal Bureau of Investigations
Homeland Security Investigations
Immigration and Customs Enforcement
U.S. Department of Justice Child Exploitation and Obscenity Section
U.S. Marshals Service
U.S. Postal Inspection Service
In addition to the above-listed federal law enforcement agencies, local law enforcement (e.g., local police departments and sheriff's offices) regularly investigate sex crimes. When appropriate, these local agencies refer cases to federal law enforcement for investigation and prosecution in federal courts.
Additionally, the National Center for Missing and Exploited Children (NCMEC) serves as a clearinghouse for state and federal law enforcement. The agency tracks and analyzes child pornography, identifies minors in seized pornography, and provides additional assistance to law enforcement agencies.
If you are under investigation for a sexual offense, you need to immediately contact a sex crime attorney. Your attorney can best advise you on mitigating your criminal liability and developing a plan to secure the lowest possible sentence.
Federal Online Sex Crime Investigation Examples
Federal law enforcement agencies use numerous tactics to uncover online sex crimes. Prevalent examples include peer-to-peer investigations, "honey hole" operations, and pretending to be children online. Each is discussed below.
Peer-to-Peer Child Porn Investigations
In a peer-to-peer investigation, FBI agents either release child pornography on a peer-to-peer network to track it or identify child porn being traded and track the IP addresses that download it.
Law enforcement has developed various tools to help track known images and videos of child pornography on these networks. Once agents identify a suspect's IP address, federal law enforcement attempts to correlate it to a specific user, obtain a search warrant, and seize computers in the residence.
One way sex offender lawyers defend against these charges is by seeking to suppress or exclude evidence. For example, if law enforcement secures a warrant, it typically only applies to the judge's jurisdiction. As such, if a police officer obtains a warrant for their jurisdiction, but you access the internet from another jurisdiction, this may be grounds for excluding illegally obtained evidence.
"Honey Hole" Dark Web Sting Investigations
A "honey hole" operation is a more controversial method for investigating online child pornography. Here, FBI agents seize dark web websites that facilitate the trade of child porn. They then move the website to their servers and continue operations.
The goal of these efforts is to uncover users. But, in reality, prosecutions are not widespread. As such, FBI agents effectively facilitate the trading and dissemination of child pornography.
In one notable case, FBI agents distributed child pornography of known victims to thousands of users in a scheme to keep a dark web website operational. According to the FBI, the alleged ends fulfilled the means. In other words, the official dissemination of child pornography to tens of thousands of individuals was warranted for the few dozen successful prosecutions.
It is unknown if the children in the pornography consented to the child porn's massive distribution or if they could even legally consent to FBI agents committing this federal crime.
Honey holes are particularly nefarious undercover operations that present diligent sex crimes defense attorneys with several options. For example, defense counsel will likely review the underlying facts of the server's location and in which jurisdictions the warrants cover. This work may extend to seeking suppression of evidence based on the seizure of communications or electronics outside of the jurisdiction authorized by the warrant.
Child Enticement Sting Investigations
Many child enticement cases are uncovered by police pretending to be children online. In these cases, a state or federal law enforcement officer adopts the persona of a minor. They then sit in their office and pretend to be an underage boy or girl trolling for online predators. Once they connect with a target online, they pretend to be the child and open to sexual activity.
The objective of these investigations is to identify the other user and, sometimes, to convince the target to meet in person. At this point, suspects are arrested at the meetup, or a search warrant is used to seize electronic devices with the communications.
Sharp sex crime defense lawyers delve deep into the discovery to better appreciate the underlying conduct of law enforcement officers. While law enforcement is allowed to pretend to be children online, they cannot initiate sexual discussions in an attempt to entrap targets. If this occurred in your case, your sex offense attorney might be able to seek case dismissal.
Federal Sex Crime Attorney
The Zoukis Consulting Group can help you through this difficult time if you or someone you know faces federal sex crime charges. Our federal sex crime lawyers network will vigorously defend you against these accusations.
We are ready to answer any questions you have about defending yourself against a federal sex offense. With an experienced and strategic defense, we can help you seek an acquittal or otherwise ensure you serve the lowest possible sentence at the best federal prison.
Published Apr 27, 2022 by Christopher Zoukis, JD, MBA | Last Updated by Christopher Zoukis, JD, MBA on Apr 28, 2022 at 5:36 pm