Federal Correctional Institution Oakdale is a low-security federal prison located in Oakdale, Louisiana. It is also known as FCI Oakdale and Oakdale Correctional Facility. FCI Oakdale Camp is adjacent to the main institution. Both federal prisons house male inmates.
FCI Oakdale Contact Information
Facility Address & Contact Information
Federal Correctional Institution Oakdale
1507 East Whatley Road
Oakdale, LA 71463
Phone: 318-335-4070
Fax: 318-215-2688
Email: [email protected]
BOP Website: Bureau of Prisons Page
Wikipedia: Wikipedia Page
Inmate Correspondence Address
FCI Oakdale
Inmate Name and Registration Number
FCI Oakdale
Federal Correctional Institution
P.O. Box 5000
Oakdale, LA 71463
FCI Oakdale Camp
Inmate Name and Registration Number
FCI Oakdale Camp
Federal Correctional Institution
P.O. Box 5000
Oakdale, LA 71463
How to Send Money
If you want to send money to a federal inmate at the Oakdale, Louisiana prison, there are a few things you need to know.
First of all, inmates may not receive funds directly. Instead, money must be sent through an approved provider, such as Western Union, Money Gram, or the National Lockbox in Des Moines, Iowa.
Secondly, you must provide the inmate's name and identification number to ensure the funds are properly credited.
Finally, be aware that fees may be associated with sending money to an inmate, so you must factor that into your decision. However, you should have no trouble sending money to a federal prisoner if you follow these guidelines.
Learn more about sending money to federal inmates here.
Federal Correctional Institution Oakdale Inmate Information
Inmate Gender
Male Inmates
Prison Security Level
Facility Location
FCI Oakdale is located in central Louisiana, 35 miles south of Alexandria, 58 miles north of Lake Charles, off State Highway 165 on Whatley Road.
BOP Region
BOP Institution Code
OAK for FCI Oakdale, OAX for Oakdale Federal Correctional Complex
Medical Care Level
Level 2. See our page on Medical Care Levels and Procedures for more information.
Mental Health Care Level
Level 2.
Judicial District
Population Number
FCI Oakdale houses approximately 900 inmates.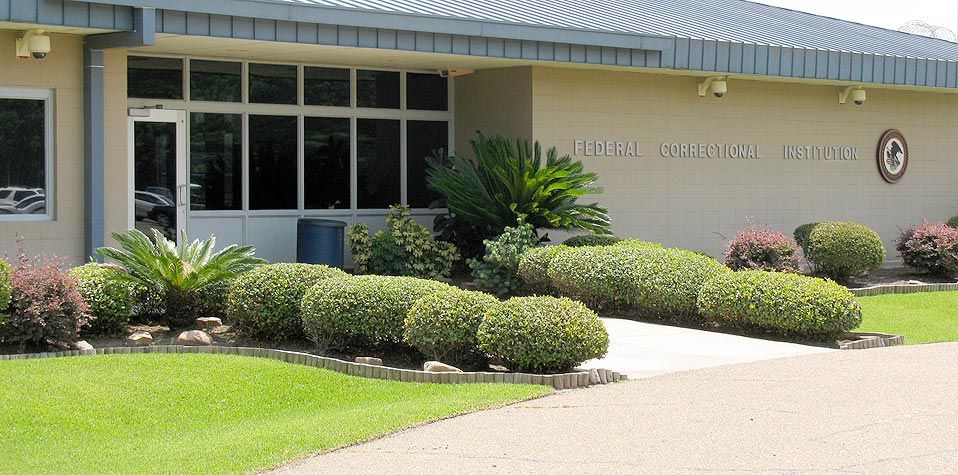 FCI Oakdale Prison Services Information
Background
Federal Correctional Institution Oakdale is a low-security facility in Oakdale, Louisiana. It opened in 1986 and is part of the Oakdale Federal Correctional Complex. Oakdale prison camp is adjacent to the main institution. Both prisons house male inmates.
Federal Detention Center Oakdale is a separate facility that primarily houses pre-trial inmates. FDC Oakdale is also part of the federal prison system.
In 1987, only a year after it opened, Oakdale Louisiana prison inmates rioted and burned most of FCI Oakdale to the ground. The facility reopened in its current capacity in 1989.
Notable inmates include:
Louisiana Congressman William J. Jefferson (sentenced to 13 years for bribery, racketeering, and money laundering)
Max Butner (sentenced to 13 years for computer hacking and wire fraud after stealing credit card information from two million customers and amounting to $86 million in fraudulent charges)
Former CEO of WorldCom Bernie Ebbers (sentenced to 25 years for securities fraud following his part in the company's collapse, which resulted in an estimated $100 billion in losses).
Media reports indicate two inmates have been indicted for orchestrating an escape attempt. A third inmate was indicted for filing fraudulent tax returns.
Inmate Housing
Oakdale prison inmates live in four housing units. Housing units are in a dorm structure, divided between two-person cells and four- to six-person rooms. At the camp, inmates live in dormitories.
Health Services
Inmates at FCI Oakdale receive various medical services, including:
Medical, Dental, and Mental Health Services
Emergency Medical and Dental Care
Medications
Periodic Health Examinations
Eyeglasses
Inmates new to the Oakdale Correctional Facility with contact lenses are evaluated for the medical necessity of contact lenses. They are provided with eyeglasses if contact lenses are not medically indicated.
Emergency care is available 24 hours a day. Inmates must attend sick calls at 6:30 a.m. on Monday, Tuesday, Wednesday, and Friday for routine care evaluation. Pill line and insulin line are conducted during breakfast and dinner.
Psychology Services
Oakdale federal prison offers various psychological care services, including:
Screening, Assessment, and Treatment of Mental Health and Drug Abuse Problems
Individual and Group Counseling
Psycho-Educational Classes
Self-Help and Supportive Services
Referral to Health Services for Medical Treatment of Mental Illness
Several residential mental health programs are also available. These treatment programs help inmates with severe emotional, cognitive, and behavioral problems. They are available for those having difficulty functioning in a mainline Institution. Inmates can receive referrals for such program placements.
Open house hours are 11:00 a.m. to 1:00 p.m. on Tuesdays.
Residential Drug Abuse Program (RDAP)
FCI Oakdale does not have the Residential Drug Abuse Program (RDAP), but it does offer a Drug Abuse Education course and the Non-Residential Drug Abuse Program (NR-DAP).
FCI Oakdale Educational, Library, and Recreation Offerings
Education Services
FCI Oakdale provides literacy, GED, and English-as-a-Second Language (ESL) programs.
Inmates receive various incentives for prison education program completions, including:
$25.00 for completing GED classes for passing the Official General Education Development Examination (GED)
Certificate of Achievement for completing levels 1 and 2 of the literacy program
$25.00 for completing the ESL class by passing the Comprehensive Adult Student Assessment System Examination (CASAS)
Oakdale Correctional Facility offers a parenting program and Adult Continuing Education (ACE) classes. Current ACE classes include:
Baking
Spanish
Typing
Construction
CDL
Business
Real Estate
Self-study courses are offered as a part of the ACE program. A high school diploma or GED is necessary for some programs. The facility also offers a sewing program. High school diplomas and post-secondary degrees are available through paid correspondence programs.
Hours of operation are 7:30 a.m. to 7:30 p.m. Monday through Friday, except for Friday night. On Saturday, the hours are 8:00 a.m. to 3:15 p.m. Excluded from these hours of operation are meals, counts, and other institutional recalls.
Advanced Occupational Education
Oakdale Louisiana prison does not offer any advanced occupational education programs.
Vocational Training
FCI Oakdale does not offer any vocational training aside from the apprenticeship programs.
Apprenticeship
Oakdale Correctional Facility offers apprenticeships in the areas of Building Trade and Horticulture. The satellite camp provides an apprenticeship program in Welding.
Library Services
FCI Oakdale offers both a law and leisure library. The law library provides legal materials via the TRULINCS Electronic Law Library. Typewriters and a copy machine are also available.
A leisure library offers inmates a variety of fiction and nonfiction books, newspapers, reference materials, and periodicals. Titles unavailable in the library can be obtained through interlibrary loan services. Library services are available to all inmates. Commissary cards are required to check out library materials.
UNICOR
The Oakdale Louisiana federal prison's UNICOR facility produces clothing and textiles.
Commissary
Inmates are allowed to shop once each week in the prison commissary and can spend up to $360.00 per month. Inmates are further restricted to a $180 biweekly spending limitation.
The shopping day is determined by the fourth and fifth digit of the inmate's BOP register number. A biometric fingerprint process identifies each inmate before commissary sales. Inmates who are fingerprint exempt must have in their possession their commissary card.
Various items can be purchased in the Oakdale Correctional Facility's prison commissary, such as food, beverages, clothing, electronics, and more. Shopping is conducted Tuesday, Wednesday, and Thursday during breakfast and lunch.
Recreation Services
The FCI Oakdale Recreation Department offers both indoor and outdoor activities. The gymnasium comprises the Recreation Supervisor's office and the basketball court area.
The inside recreation space includes a hobby craft area. This area houses the tool room for the hobby craft activities, an art room, and a classroom. Activities include:
Leathercraft
Basket Weaving
Woodwork
Yarn Art
Stick Craft
Free-Lance Painting
Drawing
Indoor activities also include:
Dominoes
Chess
Card Games
Checkers
Yahtzee
Backgammon
Scrabble
The outside recreation yard offers many options, including:
Running Track
Soccer and Football Fields
Bocce Ball Lanes
Horseshoe Pits
Four Handball/Racquetball Courts
Tennis/Basketball Court
Softball Field
Two Volleyball Courts
Court games such as handball, racquetball, tennis, horseshoes, basketball, bocce ball, and pickleball are available. The intramural sports program includes basketball, volleyball, soccer, flag football, and softball.
Organized fitness programs include run/walk clubs, fitness clubs, and a Wellness Program. Music-related activities and programs are also available for inmate participation. Instruction is available in guitar and various percussion instruments.
TVs are also available for watching sports. Hours of operation are 6:00 to 10:00 a.m., 10:30 a.m. to 3:00 p.m., and 4:30 to 8:15 p.m. Monday through Friday. On the weekends, hours of operation are 6:45 to 9:15 a.m., 10:30 to 3:00 p.m., and 4:30 to 8:15 p.m.
Visitation Information for FCI Oakdale
On Sunday and Saturday, visitation is held between 8:15 a.m. and 3:00 p.m. On federal holidays visiting hours are from 8:15 a.m. to 3:00 p.m. See our page on prisoner visitation rules for more information on how to visit an inmate.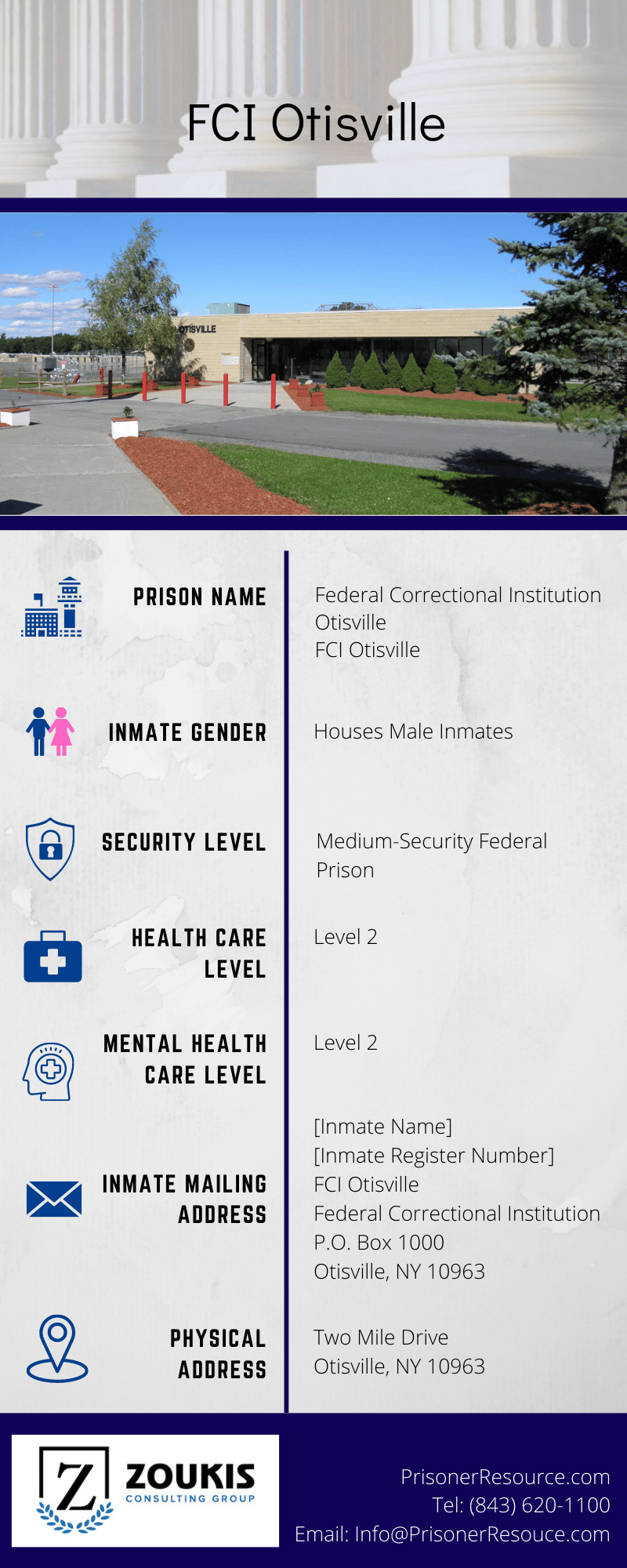 FCI Oakdale Prison Culture Information
Prison Politics at Federal Correctional Institution Oakdale
While some felt that the Oakdale federal prison was moderately political, others thought it was not political. Multiple respondents stated that Paisas could not walk the yard, though. One respondent said that "the racial groups sometimes gather in the yard for car meetings."
Level of Violence
There is a relatively low level of violence at this facility. One respondent said, "there are perhaps a dozen fights per year." Another respondent stated that while there is minimal violence, he did "not feel safe" in the yard. The same respondent noted that the compound had been locked down two times due to violence in the past three months.
Vulnerable Populations
Sex offenders, informants, and LGBT inmates can walk the Oakdale Correctional Facility yard. According to one inmate, "It's a PC yard, so everyone can walk." Another respondent agreed, stating, "Sex offenders, snitches, transgender people, and gays can walk the yard. They tend to not have many problems due to so many of them."
Good at FCI Oakdale Federal Prison
"Good quality food, but bad portions." "The food isn't too bad."
Bad at FCI Oakdale Louisiana Prison
"The prison guard's union runs the compound, so they are very reluctant to change anything from the way it was when it was a Medium years ago." "Very limited rec."
"Staff and inmates have bad attitudes." "No rehabilitative programs for sex offenders." "Unit Teams are very disrespectful. When you try to speak with them, they blow you off and do all they can not to help."
Other Inmate Comments
"The administration is corrupt. Nepotism is everywhere, and they simply mistreat people."
FCI Oakdale in the News
In April 2020, FCI Oakdale received national attention for the number of inmate deaths and infections for COVID-19. Numerous general population inmates have died from COVID-19 at the facility, prompting the correctional officers union to lobby for changes.
In March 2018, John Michael McConnell was arrested, accused of fraudulently obtaining over $170,000 in tax refunds between 2010 and 2017 while in prison, including at Federal Correctional Institution Oakdale.
In October 2003, David Lara and Heriberto Morales, prisoners at FCI Oakdale, were federally indicted after an informant revealed their plans to escape using homemade bombs and a distraction.
More Information About Federal Correctional Institution Oakdale
For a comprehensive look at life in federal prison, pick up a copy of Christopher Zoukis' Federal Prison Handbook: The Definitive Guide to Surviving the Federal Bureau of Prisons. For more detailed information about FCI Oakdale, please buy a copy of the Directory of Federal Prisons: The Unofficial Guide to Bureau of Prisons Institutions by Christopher Zoukis.
Published Jun 2, 2018 by Christopher Zoukis, JD, MBA | Last Updated by Christopher Zoukis, JD, MBA on May 12, 2023 at 4:03 pm