If you are investigated or are charged with a federal crime in Colorado, seek experienced legal representation as soon as possible. A skilled Colorado federal criminal defense attorney can provide the guidance and support you need to navigate the complex legal system. Your attorney will tirelessly protect your rights and interests, seeking a charge reduction or dismissal through early intervention where possible.
You cannot afford to take any chances with so much at stake. Contact a Colorado federal criminal defense lawyer today to discuss your case and learn more about your available options.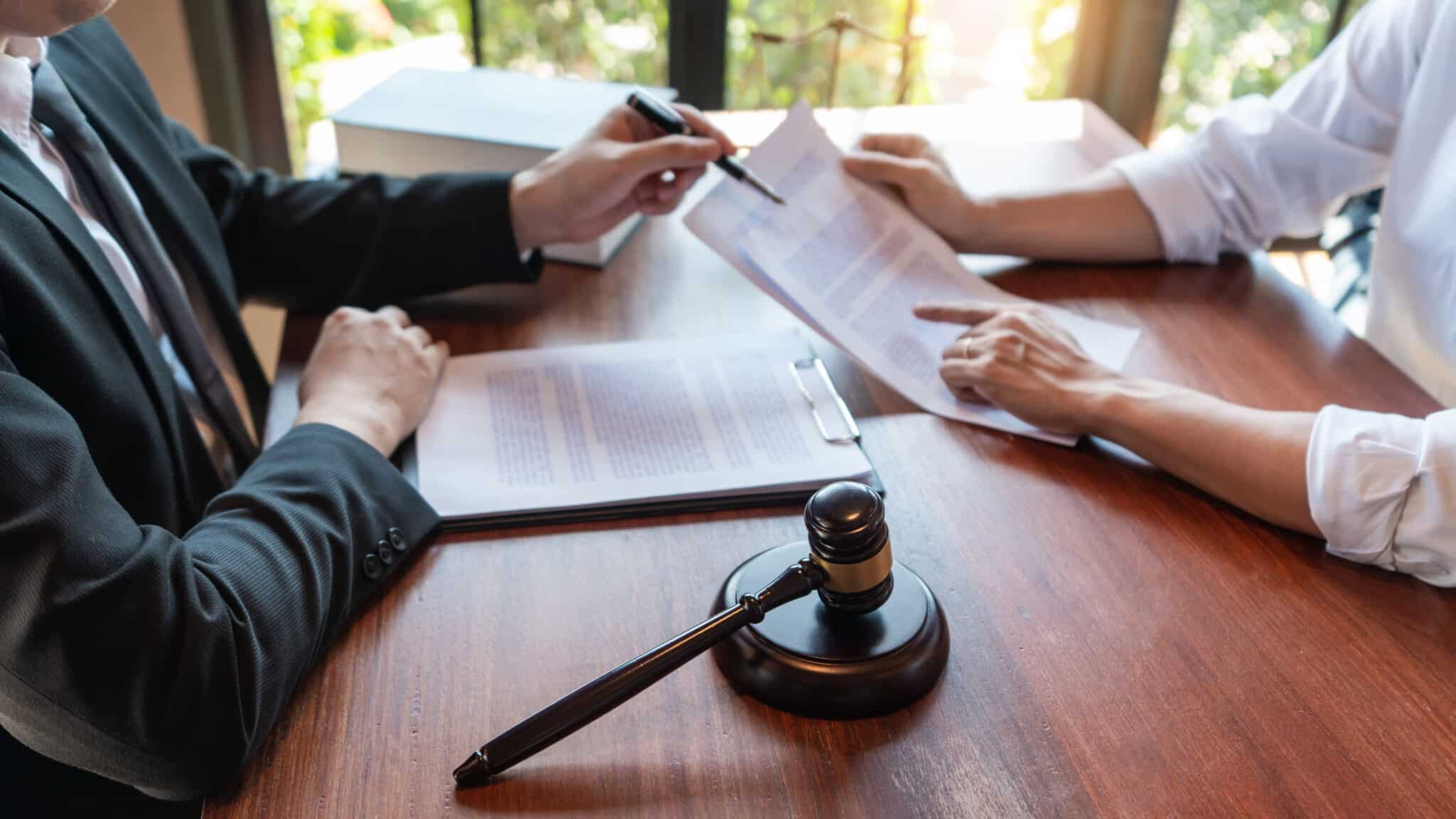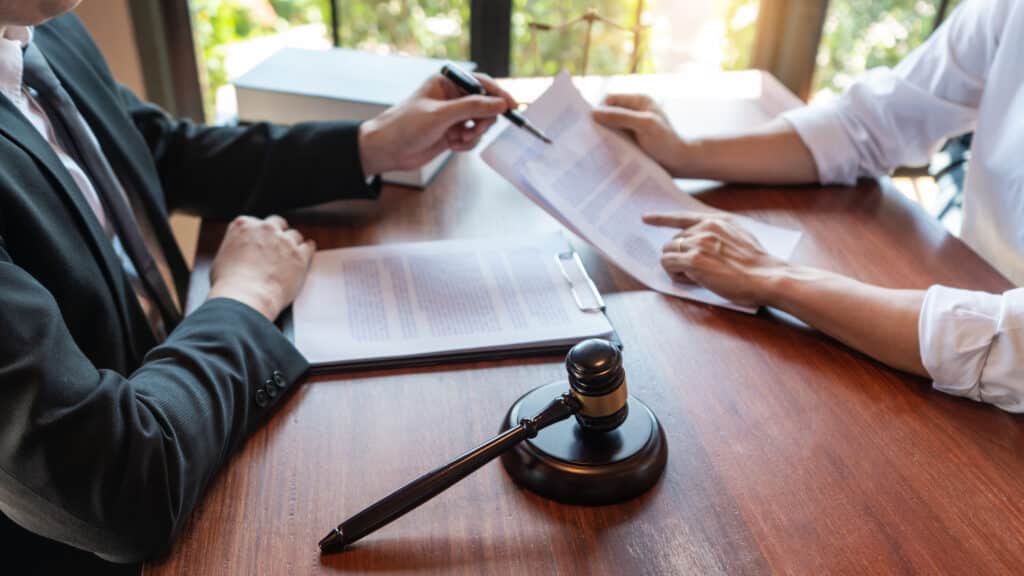 Colorado Federal Criminal Defense Attorney
Our Colorado federal criminal defense attorneys have distinguished reputations as sought-after criminal trial lawyers. Our team is skilled at every phase of criminal defense, including investigations, pretrial motions, jury trials, and sentencing. We are dedicated to providing the best legal representation to our clients.
Federal laws apply to various criminal activities, ranging from simple tax evasion crimes to complicated white-collar crimes. Drug trafficking, money laundering, bank robbery, and computer fraud are routine federal offenses. Depending on the underlying conduct, these can include felony or misdemeanor charges. You may run into significant criminal liability if convicted.
Your Colorado federal criminal defense lawyer will help you navigate the convoluted federal court system and defend you in court. We have the knowledge and experience to protect your freedom aggressively. Contact us now for an initial consultation.
Different Types of Colorado Federal Crimes
In the United States, crimes are classified as either state or federal offenses. Most criminal offenses are state offenses handled by state and local law enforcement. Specific categories of offenses, however, can be prosecuted under the federal government's authority.
The Constitution provides the federal government jurisdiction over a limited number of offenses, such as piracy, treason, and counterfeiting. In addition, Congress passes laws that give the federal government jurisdiction over other types of crimes, such as drug trafficking and bank robbery.
If a crime is classified as a federal offense, it is prosecuted by the U.S. Attorney's Office. Federal crimes are generally considered more severe than state offenses, and their penalties may be more severe.
Read on to learn more about the different types of federal offenses and how a Colorado federal criminal defense attorney can assist you.
White Collar Crimes
When most people think of federal crimes, they immediately imagine white-collar offenses. White-collar offenses are almost always nonviolent and committed for financial gain. Fraud, money laundering, and tax evasion are all examples of common white-collar crimes.
Drug Crimes
Federal drug crimes encompass a wide range of illegal activities involving controlled substances. Possessing, distributing, manufacturing, and conspiracy to distribute controlled substances are all federal drug crimes. Drug trafficking – transporting illegal drugs across state or national borders – is also a federal offense.
Sexual Crimes
Various sexual offenses can be classified as federal crimes. One example is child pornography. Production, distribution, and possession of child pornography are all federal offenses.
Additionally, interstate transportation of minors to engage in sexual activity is also a federal crime. These crimes tend to result in significant federal prison time.
What Law Enforcement Agencies Investigate Colorado Federal Crimes?
The United States Code is a collection of all of Congress' laws. While most offenses are handled at the state level, crimes that occur across state lines, on federal property, or violate the commerce clause fall under the jurisdiction of the Department of Justice and may be investigated and prosecuted by federal authorities.
The following are the primary federal agencies responsible for investigating federal crimes:
Federal Bureau of Investigations
Drug Enforcement Agency
Bureau of Alcohol, Tobacco, Firearms, and Explosives
Internal Revenue Service
Securities and Exchange Commission
Secret Service
Department of Homeland Security
Being contacted by federal law enforcement officers is a serious matter. If you are facing an investigation or charges, it is essential to have an experienced federal criminal defense lawyer on your side. These agencies have the resources and manpower to build a strong case against you, and they will not hesitate to use them.
Likewise, federal prosecutors advance cases against those accused of federal crimes. The United States Attorney's Office often presents criminal information to the grand jury for indictment. This is the start of the federal criminal case lifecycle.
A skilled federal criminal defense attorney can assist you in navigating the complicated federal criminal justice system and safeguarding your rights at each stage. Contacting a defense lawyer as soon as possible is the best way to ensure you have the most vigorous defense possible.
U.S. Federal Sentencing Guidelines
The federal sentencing guidelines ensure federal judges impose fair and comparable punishments on similarly situated defendants. When determining the appropriate sentence, the guidelines consider these factors:
The crime's severity.
The defendant's traits.
The defendant's criminal history.
While the standards do not bind federal judges, they must give them due consideration when imposing a sentence. In recent years, criticism of the federal sentencing guidelines has mounted, with some arguing they result in unduly harsh penalties for certain offenses. However, many judges still find the guidelines helpful in ensuring defendants receive appropriate sentences.
Federal District Courts in Colorado
The federal court system's trial courts are the United States District Courts. These district courts hear all federal criminal matters.
Colorado has one federal district: the District of Colorado. The U.S. District Court for the District of Colorado has five locations:
Denver, Colorado
Colorado Springs, CO
Grand Junction, CO
Durango, CO
When a criminal case is filed, it is initially heard by a magistrate judge. This judge hears preliminary matters such as arraignments, bail hearings, pretrial motions, and pretrial investigation matters. After entering a plea or being found guilty by a jury, the case proceeds to sentencing.
Before the sentencing hearing, a pretrial investigation report provides an overview of the defendant, their offenses, and the recommended sentencing ranges. Following the PSR's completion, a United States District Court judge looks over the Pre-Sentence Investigation, hears both sides' arguments, and determines the sentence.
How a Colorado Federal Criminal Defense Lawyer Can Help
If you are facing federal criminal charges in Colorado, you need an experienced and aggressive Colorado federal criminal defense lawyer on your side. At the Zoukis Consulting Group, our attorney partners have extensive experience handling federal criminal cases, and we know what it takes to get the best possible outcome for our clients.
We will work tirelessly to investigate your case and build a strong defense tailored to your specific needs. We will also fight aggressively for your rights in court and do everything we can to get your charges dismissed or reduced. If necessary, we will also work to mitigate your sentence if you are convicted.
No matter what you are facing, we are here to help. Contact us today to schedule a consultation with one of our experienced Colorado federal criminal defense attorneys. We will review your case and help you understand your legal options.
Your Colorado Federal Criminal Defense Attorneys
If you are facing criminal charges, it is essential to have an experienced Colorado federal criminal defense lawyer on your side. Contact our law firm today for a confidential consultation.
Our partner attorneys have years of experience representing clients in similar matters. They are licensed to practice across Colorado, including all federal courts in the state.
During your case review, our team will examine the facts of your case and discuss your legal options with you. We want to help you get the best possible outcome in your case, so don't wait any longer – contact us today!
Published Feb 15, 2022 by Christopher Zoukis, JD, MBA | Last Updated by Christopher Zoukis, JD, MBA on Mar 26, 2023 at 6:41 am