Prison is all the rage in Hollywood. We've all seen Oz, the Shawshank Redemption, Orange is the New Black, and ConAir. Their creators got some of the facts right, but they don't tell you how to prepare for prison if you are going to prison. Our goal is to help you in your preparing for incarceration journey.
If you are interested in learning more about prison life and how to prepare, pick up a copy of our Federal Prison Handbook. Or consider hiring the Zoukis Consulting Group to assist you in preparing for going to prison. Whether you will serve six months or six years, the tips discussed below will help you prepare for your time in prison. You can also book a free initial consultation to speak with a prison preparation coach today.
For those with little experience with the criminal justice system, the notion of time behind bars can feel overwhelming. It can feel as though there is nowhere to turn, and any information you read online seems to contradict other information you've seen. We've included useful basic information below on preparing for prison to cut through all of the misinformation.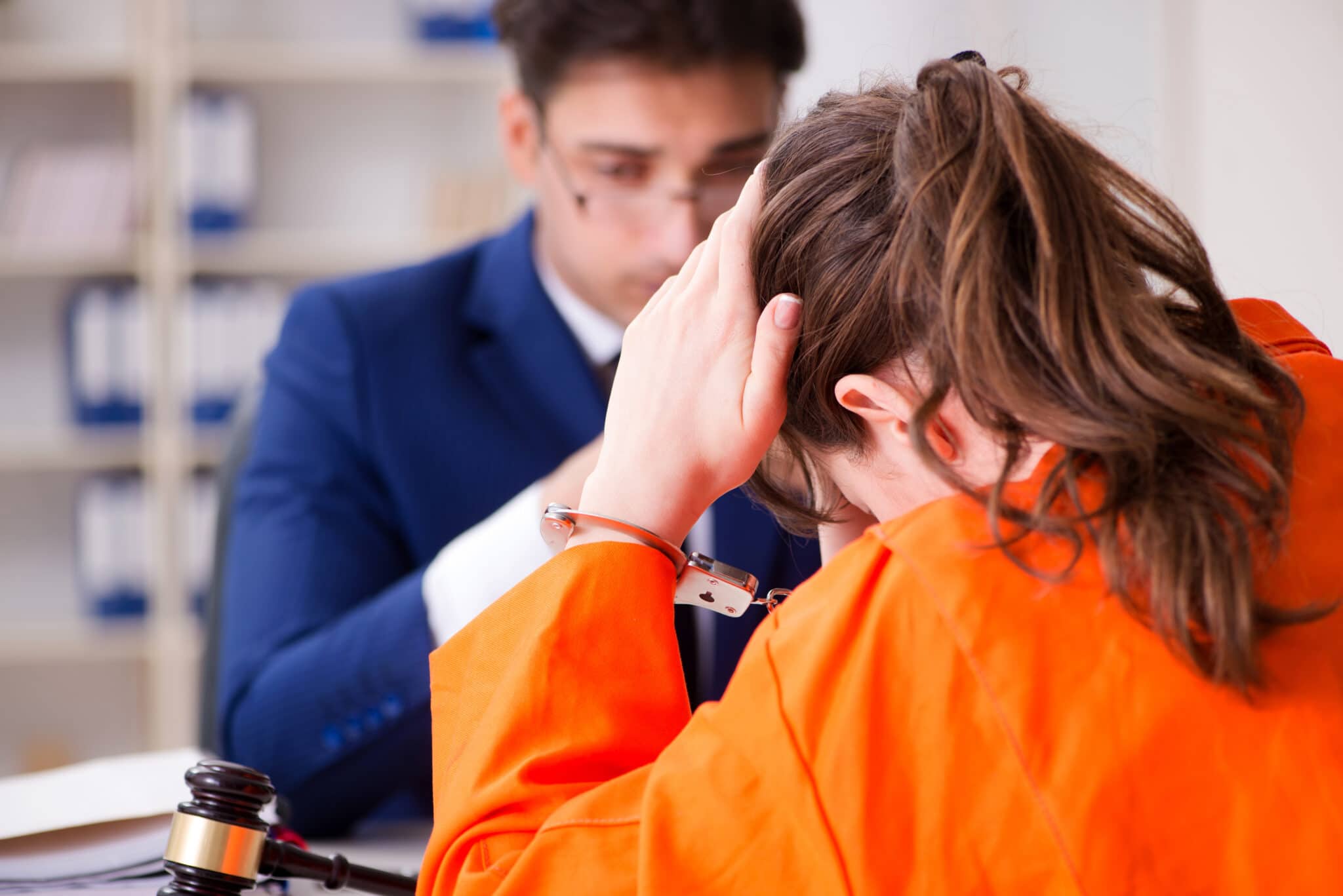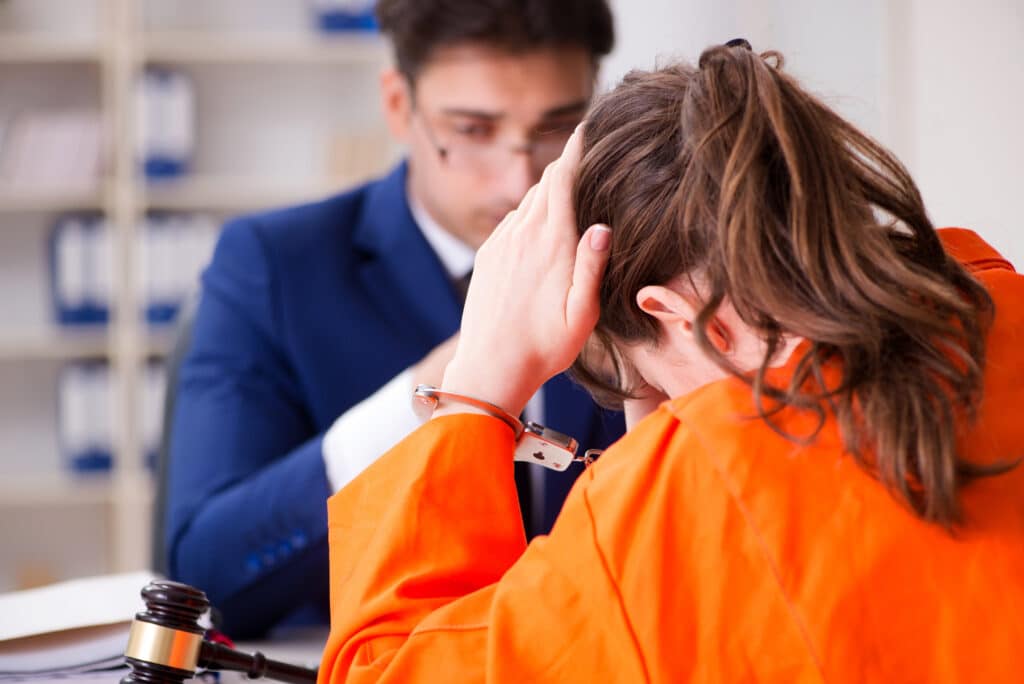 How to Prepare for Prison
It is essential to prepare in advance if you have been convicted or pleaded guilty to a criminal offense and are waiting for sentencing. According to the United States Sentencing Commission, the average federal prison sentence imposed is approximately 147 months. Less than 20 percent of offenders serve a prison term below five years. This means no matter the nature of your offense, your confinement to federal prison will likely disrupt your normal life for at least a minimum of a couple of years.
Essentially, adequate prison preparation eases the transition to your new life behind bars. It might not take away the hard realities that follow losing your freedom, but knowing what to expect and how to navigate your life inside the prison can be the difference between a smooth transition and a turbulent outset. 
Losing your freedom is hard enough, especially for your emotional and psychological well-being. Thus, managing any preventable hardships or mishaps can go a long way in promoting your mental health while serving your sentence. At Zoukis Consulting Group, we help potential federal prisoners prepare for their incarceration by equipping them with information to navigate their life behind bars. 
Our criminal justice system largely fails to reform convicts. Hence, if you are keen on going through your sentence as smoothly and quickly as possible and transitioning back to an active life afterward, we are here to assist you. If you get in touch with us immediately after your conviction, our team can offer expert coaching on making a favorable impression at sentencing to secure a more lenient judgment. 
In addition, we coach our clients on how to live a meaningful life during confinement by cultivating their abilities, keeping them out of trouble, and developing an excellent record. These are essential factors that can enhance your overall life in prison and improve your chances of serving a shorter sentence.
Kindly book a free consultation to learn more about our prison preparation consulting services.
Going to Prison: Steps to Successfully Preparing for Prison
At the Zoukis Consulting Group, we walk you through the various steps you need to take to adequately prepare for a smoother transition to your life in prison. Generally, criminal conviction comes with potentially life-changing consequences, and the period before incarceration is the hardest for most people and their families. 
We understand you may be stressed and anxious about what lies ahead. For this reason, we are committed to providing you with essential coaching that you can implement immediately and to get you ready for custody.
Let us take a look at some of these preparing for incarceration tips.
Learn About Federal Prison
Depending on the nature of your offense, the court might order you to self-surrender, or you may go into the custody of the U.S. Marshals Service. Whichever way, you need to arm yourself with knowledge on what to expect in the federal prison you report to. 
This means reading quality prison preparation books and speaking with a knowledgeable advisor who has ideally done substantial prison time in the system where you will be incarcerated and at the same security level.
The Federal Prison Handbook: The Definitive Guide to Surviving the Federal Bureau of Prisons is the best book for this. We tell it like it is and do not offer false promises or scare you into opening up your checkbooks. Take this step seriously. You must build an informational foundation to make good decisions in prison.
Federal Prison Facilities
There are over one hundred federal prisons across the nation, and they operate at five different security levels: minimum, low, medium, high, and administrative. The security levels are determined by features such as:
Security barriers, presence of external patrols, detection devices, guard towers
Type of inmate housing (e.g., cell or dormitory)
Staff-to-inmate ratio
Internal security measures
Below is a rundown of the features of each of the security levels
Dormitory housing
Low staff-to-inmate ratio
Limited or no perimeter fencing
Work- and program-oriented
Prisoners with less than ten years remaining plus minimal violence history
Mostly dormitory or cubicle housing
Higher staff-to-inmate ratio compared to minimum security facilities
Double-fenced perimeters
Strong work and program offerings
Prisoners with less than 20 years
Mostly cell-type housing
Higher staff-to-inmate ratio compared to low-security facilities
Strengthened perimeters
Wide variety of work programs
Greater internal controls
All types of prisoners but with less than 30 years remaining on their sentence
Single- and multiple-occupant cell housing
Highest staff-to-inmate ratio
Highly secured perimeters
Close control of inmate movement
All types of prisoners (but sex offenders and informants are highly likely to be victimized)
Administrative security federal prisons have special missions, for example:
Pretrial offender detention
Treatment of seriously or chronically ill offenders
Confinement of escape-prone, violent, or extremely dangerous inmates
Administrative facilities include Federal Medical Centers (FMCs), Federal Detention Centers (FDCs), the Federal Transfer Center (FTC), and others. Please see our administrative security federal prisons page for more information about these institutions.
Operations and privileges such as leisure time vary widely at each security level. At the Zoukis Consulting Group, we can help you understand the implications of being held in any prison, regardless of security level. But generally, though the Federal Bureau of Prisons (BOP) ultimately decides where to confine you, your attorney may request your designation to a facility that best fits your needs.
Research Your Specific Prison
If you are ordered to self-surrender, go to our federal prison profiles section and locate the specific profile of your upcoming prison. Once there, you can read about the particular prison and life therein. You can also download the prison's Admission & Orientation Handbook and commissary forms.
These will provide an overview of opportunities available at the prison and protocols for education, recreation, housing, health and psychology services, and more. This is valuable prison-specific information that can be very helpful in your journey in preparing for incarceration.
Arrival and Personal Property
Whichever prison facility you are designated to, prison staff (from medical, case management, and Psychology Services) interview and screen you upon arrival. Later, you join the Admission and Orientation Program for formal orientation into the facility's procedures, programs, policies, and services.
Moreover, BOP restricts the personal property you can take when entering the prison or retain during your stay. Criminal defendants who self-surrender to their institution may keep the following items:
Plain wedding band
Plain earrings for females
Orthopedic or medical devices
Legal documents
Approved religious items
Prescription glasses
While you surrender in your civilian clothes, you will be given an option to throw the clothing away, donate it, or mail it home. The prison issues you clothing, bedding, and hygiene items upon arrival. In addition, you may purchase items such as shoes, recreational clothing, food items, personal care items, and others from the prison's commissary.
You may purchase other items, including a radio, watch, hobby craft materials, and education program materials. While you cannot arrive with personal photos, your family members and friends can mail these to you once you are in custody.
There are specific guidelines regulating possession of any of these items. We at the Zoukis Consulting Group can help you get ready for custody by explaining these processes and privileges.
Money in Prison
You can have money in federal prison, but the funds remain in your inmate trust fund account. These funds can be used for commissary purchases, telephones, email, and other authorized activities.
Appoint someone you trust to act as a business or financial manager – your spouse, an attorney, or a close friend. You may want to give this person power of attorney and arrange for the bank to allow them to make withdrawals from your account.
Arrange to have them send money monthly or quarterly – if you can afford it, ask for between $400 and $700 a month. This will allow you to spend $360 at the commissary each month, use a maximum of 300 minutes of phone calls each month, purchase MP3 player songs, and use the BOP's inmate email system. This investment will make your prison time go by faster. It's worth the expense if you and your family can afford it.
In addition, family and friends can send you money using MoneyGram, Western Union, or United States Postal Service. Please see our page on sending money to federal inmates to learn more.
Note that your account number (an eight-digit register number) must be affixed to all such transactions. Funds sent via MoneyGram and Western Union are processed every day of the week, including holidays.
Communication in Prison
Communication with family and friends is essential during your time in prison. In addition to fostering your emotional well-being, maintaining ties increases the possibility of successful reentry into the community. 
The Bureau of Prisons provides the following communication avenues for prisoners and their families and friends.
Inmates and receiving parties have the option to pay for phone calls.
The scaled-down email service allows federal inmates to email with approved contacts, but the inmate must pay for any time spent drafting or reading emails.
Inmates may send and receive mail through the U.S. Postal Service.
Prisoners may receives subscriptions directly from the publisher without prior approval (e.g., newspapers, magazines, and journals).
Get in Good Physical Shape
Exercise has immense health benefits, both physical and mental. It is normal to get depressed as you contemplate preparing for incarceration. However, exercise can help keep stress levels down and allow you to focus on what matters most: creating a positive transition to better your experience in prison.
You will have plenty of time in prison to develop a good fitness regime. However, starting now is beneficial as you equally need your energy levels at peak as you rush against time to get your affairs in order. Moreover, if you end up confined, especially in a higher security facility, looking physically fit may play to your advantage (though you should purpose to stay out of conflicts at all costs).
There probably isn't any pressing need to learn how to fight if you are housed at a camp (i.e., minimum security) or low-security federal prison. But if you're headed to a higher security level, you may want to hire a personal trainer to help you become as fit as possible (even if that just means looking tough).
While we don't advocate employing violence — conflict avoidance is almost always the best answer, even in prison — it's not the worst idea to consider taking self-defense classes to learn how to protect yourself. This is an essential piece of how to prepare for jail. Violence in prison is a genuine concern, and people do get hurt. A fight is never a good idea, but you need to be prepared in the event of everything going wrong and escalating conflict.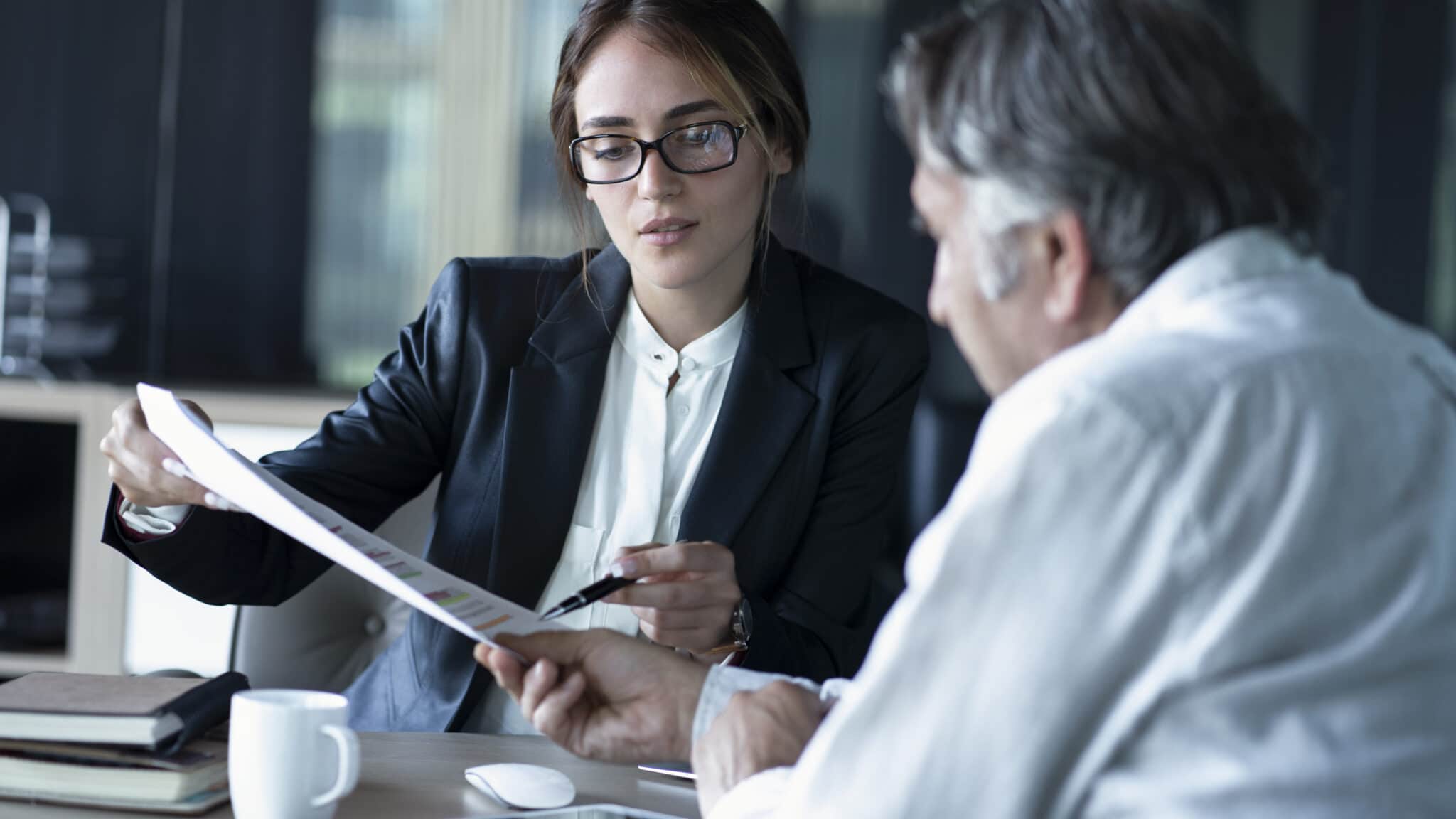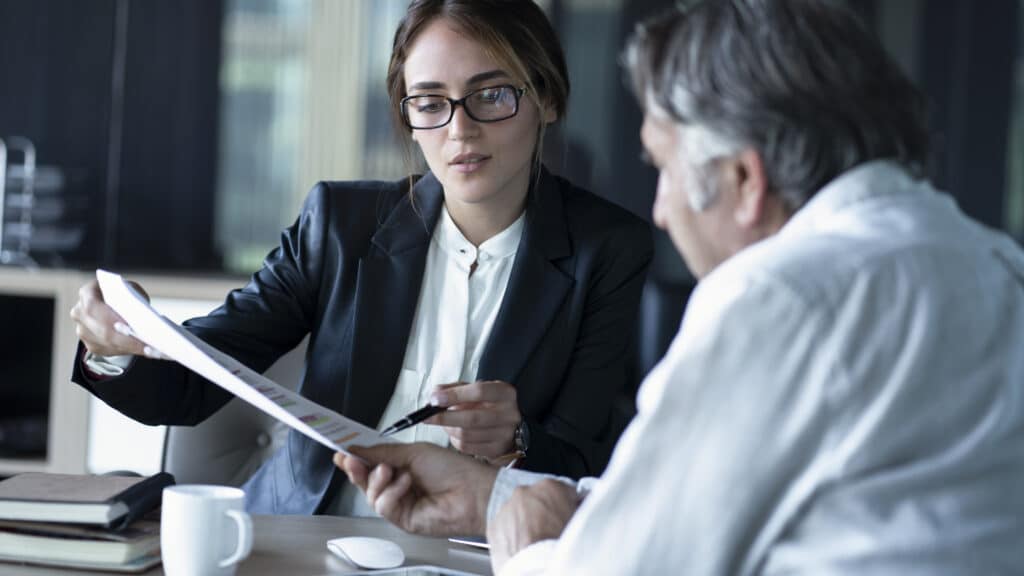 Get Your Affairs in Order
Going to prison is the last thought on anyone's mind. Even when your case goes to trial, you always hope there is a chance of fighting the allegations and winning the case or earning a lenient sentence that does not involve imprisonment. Hence, it is understandable if you are still in denial and hoping the case might turn out favorably.
However, denial only works against you, as it may hinder you from taking advantage of the short time you have to get your affairs in order before losing your freedom. Even if there is a slight chance of getting a lenient sentence, preparing for prison is essential if things don't go as expected.
Some of the matters you need to take care of include:
Preparing Your Family for Incarceration
Your family will be devastated by the idea of you being locked up and the potential dangers it might subject you to. It may take a while before they come to terms with the likelihood of living without you. However, you need to sit down with them and discuss life without you.
If you are the primary provider, you may need to organize how bills will be paid in your absence. This may even mean working at downsizing the family's lifestyle if there are not enough funds to maintain the same lifestyle. If you live alone, you need to make arrangements for your property so that debts do not accrue in your absence.
If you have young children, they may not understand the long-term implications of your absence at the moment, but it will soon affect them. So you need to plan the best ways to help them cope. Consulting a psychologist is vital as they can suggest ways to help both you and your family cope in the short and long term.
Lastly, it would be best to inform your family that they can reach you either through email or written correspondence. They should also expect you to call them regularly or through video visits whenever possible. While preparing for incarceration is critical, maintaining family contact while you are away is equally as important.
Appointing a Power of Attorney
Generally, a power of attorney grants another person the ability to control your affairs in your absence. This could be your spouse, parent, child, sibling, or trusted friend.
If you appoint someone other than your spouse, you could grant the powers to two people, who should consult each other before making any decision about your affairs. This may eliminate conflict and guarantee extra safeguards against misuse of the powers.
As you do this, ensure you draft a financial plan on how the finances should be utilized while you are in prison. You may also want to create a rough budget of your financial needs in prison and coordinate how the money will be channeled to your commissary account. 
Designating Your Point of Contact
Before surrendering to the prison, ensure you identify a primary point of contact. This could be a family member or a close friend.
We can work with this primary point of contact as questions or issues arise. Additionally, this person will be able to better advise your family and friends of your status, location, and other information.
Please note that prison staff seldom release information to family members. For example, if a family member calls your Unit Team seeking information about your status or health care matters, they will likely not release information. With this being said, we have our clients sign a release of information authorization, thereby enabling prison staff to disclose information to our team members.
Resolving Your Medical and Dental Issues
Medical and dental services are available in federal prisons. However, they may not match the standards of your current providers.
Care is often substandard, slow, and usually not forthcoming. This is a critical element in preparing for prison. You will do yourself a big favor by dealing with this now and not waiting until you are in prison.
If you have preexisting medical and dental issues, get an evaluation from your doctor before surrendering. Likewise, it can be a good idea to update your glasses prescription and resolve any dental matters before surrendering.
It can also be helpful to obtain a complete copy of your medical records from your doctor. If you take any prescription medications, ask your doctor to draft a letter explaining what the medications are and what underlying conditions they treat.
While you can submit these documents to your prison's Health Services department upon arrival, our team can also use these in cases of prison staff not adequately treating medical conditions. In these cases, it is critical that we have underlying documentation as this helps us motivate prison healthcare staff.
Creating a List of Contact Details
Before going to the prison, prepare a list with contact numbers, mailing addresses, and email addresses for all the people you may need to contact during your confinement. This way, you will not get stranded whenever you want to contact a particular person.
Additionally, try to fit this contact list on one double-sided page. Many Receiving & Discharge officers will allow self-surrendering inmates to retain this page. If not, we also recommend our clients provide us with a copy of their contact list. We overnight this contact list to our clients on the day of their arrival.
Authoritative Information About Going to Prison
In the past, people used to go to prison utterly oblivious of what lay ahead and would endure untold hardships before they adjusted to their new life. This is not the case today. There are dozens of books, guides, and other programs that help defendants prepare for their life behind bars.
While we cannot attest to other firms' books or products, our team regularly assists clients preparing for prison. Here are a few of our books offerings:
While waiting for your sentencing or self-surrender date, ensure you gather as much information as possible to enlighten yourself. Most prison preparation resources are written or produced by ex-convicts who have served long sentences in federal prisons or experts who have worked closely with the inmates and are familiar with the criminal justice system. Researching widely and reading available credible resources can be an eye-opener, enabling you to adjust to your new life quicker.
Aside from reading prison preparation books and guides, you may also seek out prison consultants to answer your questions and provide insights on the ins and outs of prisons. For instance, at Zoukis Consulting Group, we help criminal defendants develop strategies to prepare for prison and successfully reintegrate into society. Our objective is to help you develop an informational foundation to make good decisions once in custody.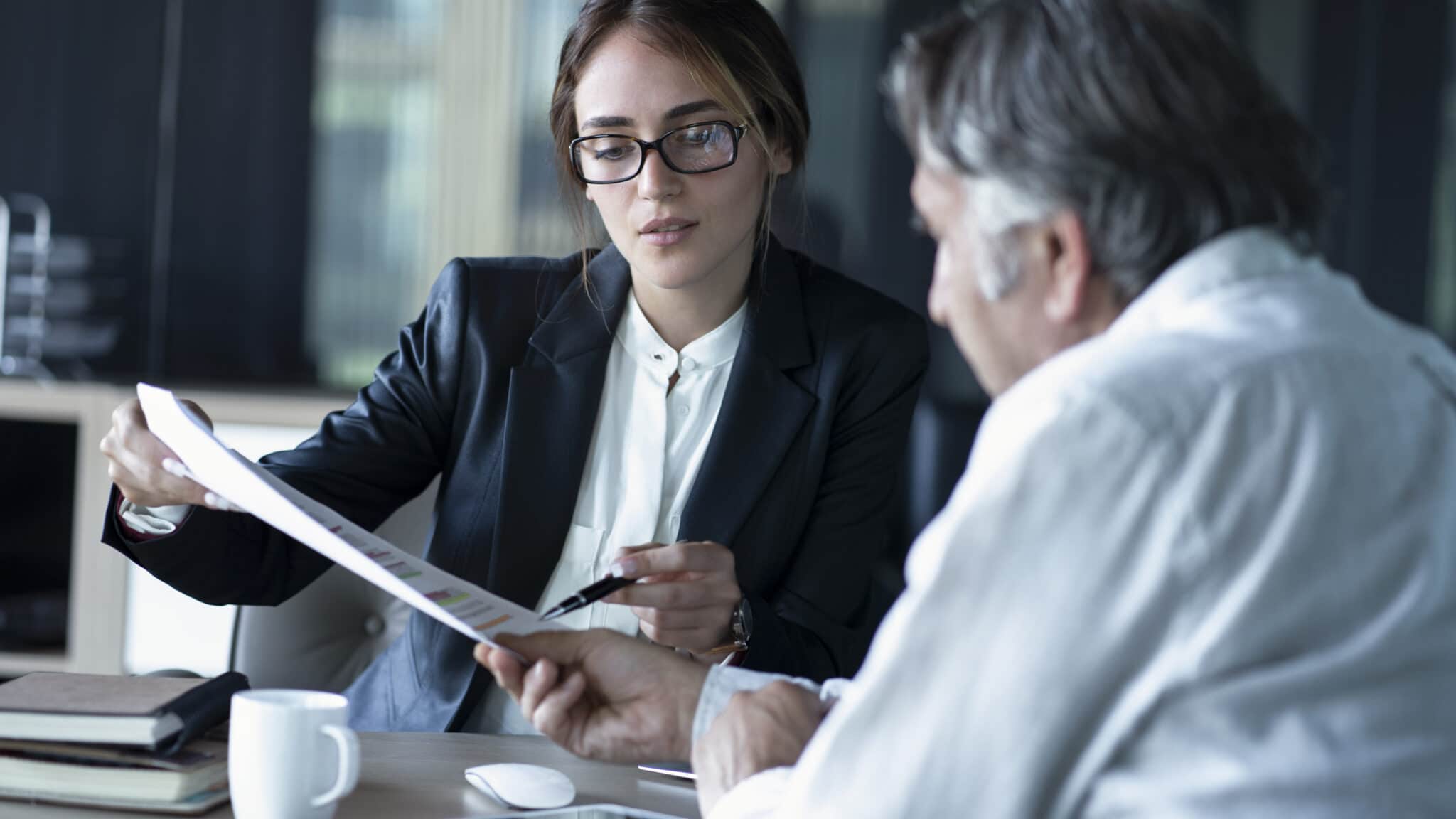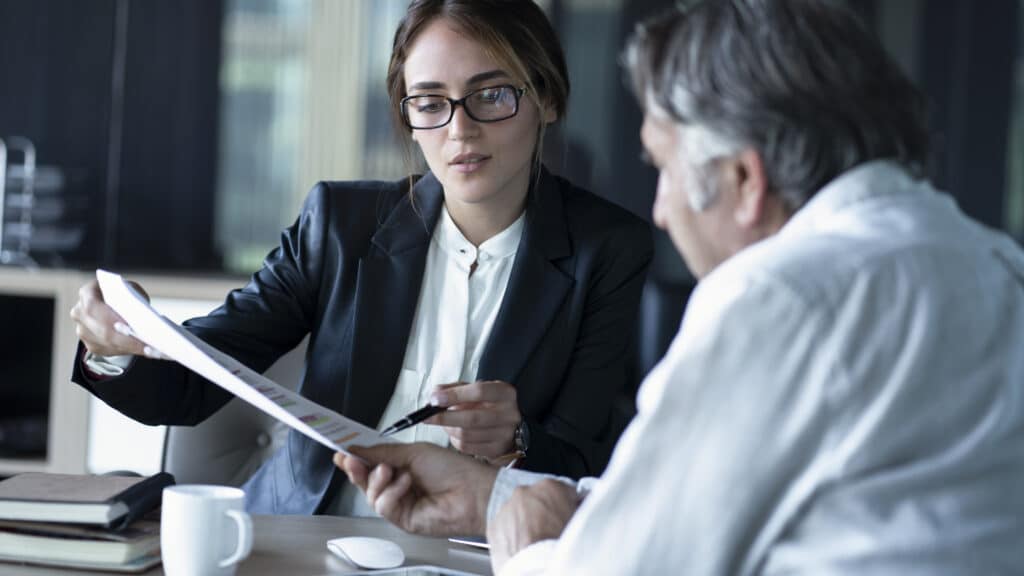 Life in Federal Prison
Before commencing your federal prison sentence, you need to know how to prepare for federal prison with survival tips and tricks. Assuming you have gathered as much information as possible about what your life in prison will be like, here are tips to enhance your experience.
Stay Out of Prison Politics
You do not have the liberty to choose your neighbors in prison. You meet people from different backgrounds, some possessing extreme opposite personalities, ideologies, and outlooks on life. Despite the sharp differences, you may have to share the same facilities for years.
In ideal circumstances, people should embrace diversity, but not so in prison. Conflict of interests and prison politics are the order of the day. However, it helps by maintaining a low profile throughout your stay.
Otherwise, if you indulge in politics and things turn ugly, it may compromise your chances of coming out unscathed.
Keep Yourself Busy
Federal prisons require medically-abled inmates to work. As soon as you arrive, ensure you find a job that will keep you will enjoy. If you don't obtain a job on your own, prison officials will assign you to a work detail. We advise our clients against this approach since it often means working long hours in the kitchen.
Some examples of the positions you may want to consider include plumber, inmate orderly, food service, warehouse, groundskeeper, painter, etc. While some of these prison jobs require long hours, others are no-show jobs where you sign your name on a sign-in sheet and leave.
While federal prisoners are paid for their work, wages tend to be meager. For example, federal prisoners typically earn 12 cents and 40 cents per hour. These funds are deposited into your commissary account, which you use to buy personal items.
Find Purpose
A period of incarceration equals a lot of available time on your hands, which can be positive or negative – it's your choice. Many positive activities in prison can help you find purpose in your life, even helping you improve your circumstances upon release. College correspondence courses, writing, exercising, and teaching in the prison's Education Department are just some examples of the many activities you can become involved in, which will give you purpose. This purpose will help carry you through your sentence.
Pursuing a purpose during your time in prison can make your stay more meaningful and manageable. For instance, you can learn a new trade, write a book, discover philosophy, find spirituality, or pursue other professions. Likewise, we help many of our clients further their education behind bars. Whether you are interested in college or career-based studies, our team can help.
In addition to keeping yourself busy and avoiding falling into a depressive state, finding purpose behind bars may equip you with relevant skills for successful reentry into the community upon your release. This is critical work if you are preparing for a period of incarceration.
Thinking through potential activities is a critical step in figuring out how to prepare yourself for jail. How you find purpose is up to you: one of our clients, a doctor before his incarceration, spent his time helping those who needed physical therapy. Find something that works for you. It's a good idea to put a plan in place so that you can focus on the day of release from the time you enter prison.
Avoid Discussing Your Charges
When first entering prison, many inmates receive the prison 411. Other inmates want to know who you are, your criminal charges, your sentence, and other relevant information.
Whether someone tries to bully this information out of you or a friend in prison asks, do not fall into the temptation to disclose your case details. Many things can go wrong if you do so.
For instance, a fellow prisoner could make a deal to serve less time in exchange for the information, especially if the details are incriminating. Also, the nature of your crime might cause you to be victimized, especially for sexual-related charges.
Please contact us at the Zoukis Consulting Group if you are concerned about these types of disclosures. We help clients charged with all manner of criminal offenses develop a strategy for addressing these sensitive matters. This is especially important for clients charged with sexual offenses or who have testified against others for a sentence reduction.
Stay Clean
However tempting the idea of using drugs in prison may be, you should steer clear of them. This is a key area for in-prison conflict amongst fellow inmates. Likewise, inmates caught drinking alcohol or using drugs are often severely sanctioned.
While this can be an appealing avoidance avenue — especially when struggling with depression — this is not the answer. Our team can help you develop better coping mechanisms.
No matter how deep you descend, keep in mind that drugs are not the solution. If anything, they are likely to aggravate your mental condition. Always remember there are far better coping methods, such as remaining physically active, finding purpose, keeping in touch with family and friends (if possible), and seeking professional counsel.
Moreover, no matter how smart you are in concealing drugs, it is only a matter of time before the guards catch you. And when that happens, it may spoil your efforts of maintaining a clean record and dash any hopes you may have for an early release. Getting addicted also raises the chances of being indebted to other prisoners, bringing you into deep trouble and potentially making your life in prison intolerable.
Learn the Rules
Ignorance is no defense for prison rule violations. Even if you did not know they existed, breaking prison rules can get you into serious trouble.
Educate yourself as much as you can about the prison system, and particularly your upcoming prison facility. If possible, obtain a copy of the official rule book and read it thoroughly.
And note the team at the Zoukis Consulting Group regularly defends clients in prison disciplinary hearings. Our team can research the underlying incident, draft a statement for you to issue to the disciplinary body, and manage all internal appeals challenging a conviction.
Be Polite and Respectful
Prison staff is often overworked, and inmates tend to be depressed or otherwise dealing with personal issues. Since serving time in prison is often unpleasant, practicing active conflict resolution techniques is important. Tempers are likely to flare quickly, and you do not want to step on anyone's toes.
As a general rule, being polite and respectful is the best way to survive prison while reducing headaches and other interpersonal conflicts. Even when a staff member is unreasonably demanding, avoid engaging in actions that might make them feel challenged. Being polite and respectful can go a long way to making your time more manageable.
Have the Right Attitude
The moment you enter prison, your life takes a turn (often for the worse). You might lose friends and family outside of prison. Even those you did not expect to abandon you may do just that.
You are pretty much on your own inside prison. Other inmates may try to take advantage of you. Going to the guards for help is often a bad idea that can have serious repercussions.
With such a gloomy eventuality, you need to polish up your attitude as you prepare for incarceration. Having the right attitude can help you surmount the prison reality and build something positive out of the situation.
The team at the Zoukis Consulting Group can help you prepare for the experience to come. One of our team members specializes in prison preparation matters. She helps clients work through the prison experience, navigate the foreign prison culture, and plan for the unexpected. But more, she also helps clients develop plans for success.
Prison time doesn't mean a death sentence — quite the opposite. Our team has helped many clients successfully learn how to prepare to go to prison. If you lost your license because of a criminal conviction, we can help you launch your new career.
Or, if you never went to college, we can help you enroll in accredited college correspondence courses. There is no reason you can't leave prison with a plan, degree, and prospects for the future.
Don't Struggle With How to Prepare for Going to Prison: We're Here to Help!
At the Zoukis Consulting Group, we have been through what you are experiencing. We know what awaits you in prison and the tactics you can employ to have a smoother life behind bars. Going to jail or prison is never easy, but with directed effort, you can lead a productive life during this experience and after.
We are here to help support and guide you regardless of what phase of the criminal justice process you may be in. You can rest assured you will be in the right hands with us. Our team of experienced prison consultants is committed to helping you and your family sail through this dark season of your life.
Contact us today to get started on your prison preparation.
Published Apr 7, 2016 by Christopher Zoukis, JD, MBA | Last Updated by Christopher Zoukis, JD, MBA on Aug 1, 2022 at 8:03 am