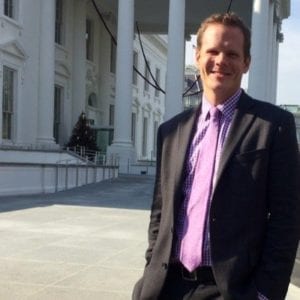 By Christopher Zoukis
Although it has a relatively low incarceration rate, Washington State still saw nearly a third of inmates released from its prisons in 2012 wind up re-incarcerated within the next three years, according to state corrections officials. For juvenile recidivism, the rate was even higher: among youths released in 2013, more than half (53%) had re-offended within the next 18 months.
To combat recidivism, the state legislature created a 15-member council in the Spring of 2016, intended to find ways to ease inmates' reentry into society. The Statewide Reentry Council was to study and make policy recommendations on a wide variety of issues, not just corrections and juvenile rehabilitation matters, but also housing, employment, education, and other related areas.
The legislation directed Gov. Jay Inslee to appoint a wide-ranging group of council members, with representatives from law enforcement and corrections agencies, prosecutors and public defenders, community and technical colleges, crime victims, faith groups, employers, community leaders, an authority on tribal matters, and at least two members with experience reentering society after having been incarcerated.
On Oct. 19, the state announced its choice for the Council's first full-time executive director: Christopher Poulos, a former adjunct professor of criminal law at the University of North Texas, who also ran a drug rehabilitation facility there. While a cum laude law student in his home state of Maine, he won appointments to posts with the Sentencing Project and the White House Office of National Drug Control Policy.
As significant factors as those experiences may have been, Poulos also speaks freely about some even earlier ones shaping his life: homelessness, drug addiction, a felony conviction for cocaine trafficking, and serving nearly three years in the federal prison system. Growing up in Portland, Maine, the child of a single mother, he was put on Ritalin for an attention-deficit disorder and soon began abusing that prescription, plus the increasingly powerful drugs he was prescribed, along with alcohol and other drugs.
When his mother kicked him out of the house before he finished high school, the then-homeless youth's substance abuse expanded to include opiates and cocaine, and he turned to dealing drugs to support his habit. Eventually, he ran afoul of the DEA, was convicted in 2008 of possession of cocaine with intent to distribute, and became Federal Bureau of Prisons inmate #04989-036.
He entered a drug rehabilitation program before being sent to prison, and while incarcerated, he took up his studies more seriously and began teaching other inmates. After spending 33 months in several prisons, followed by a halfway house, he was released and began pursuing what he at the time regarded as the "delusional" dream of getting into law school.
That dream was nearly dashed after approaching the University of Maine Law School in 2012 with the idea of applying. A frank discussion with the school's former dean, Peter Pitegoff, left Poulos deflated after it was explained to him that even if he graduated with a law degree, gaining admission to the state bar would be a challenge due to his felony conviction. But Poulos persevered, gained admission, and graduated last year. He still faced one final obstacle. His admission to the Maine Bar would entail a 10-month process of debate and two hearings. In the end, the Maine Board of Bar Examiners voted 5-1 in his favor.
His new job heading Washington's Statewide Reentry Council, Poulos says, is just about his ideal. With his firsthand experience of overcoming addiction, he sees the value of expanding drug and alcohol treatment in correctional facilities. Recalling his frustration when, having won a coveted fellowship and a White House internship in Washington, DC, he still couldn't find an apartment that would rent to an ex-felon, he looks forward to working to remove barriers to getting former inmates back into a productive life in society, and to make incarceration rehabilitative in fact, not just in name.
Published Nov 9, 2017 by Christopher Zoukis, JD, MBA | Last Updated by Christopher Zoukis, JD, MBA on Jul 18, 2023 at 6:02 pm