Are you currently under criminal investigation, or have you already been charged with a crime? If so, you should obtain a case evaluation to get help from an experienced Criminal Defense Attorney in South Carolina. Our network of criminal lawyers in South Carolina stands ready to defend you.
Your South Carolina criminal attorney should have one objective in every case: defend clients with everything they have for the best result possible. Many law firms don't take the time to personally understand each client's perspectives when it comes to criminal defense. That should be illegal.
With an experienced criminal lawyer in South Carolina, you have the best chance of defending yourself against unlawful practices and prejudice from law enforcement that so frequently lands innocent people in trouble.
We wanted to take a moment and inform everyone from Columbia to Charleston to Myrtle Beach to Greenville about the common criminal laws that can drain your bank account but also cost your freedom if you don't have a knowledgeable defender on your side.
Whether you are charged with a state or federal crime, you need to speak with a criminal attorney in South Carolina.
Criminal Defense Attorney South Carolina Legal Services
By working with a trusted South Carolina criminal defense attorney, you receive competent legal advice, research, timely resources necessary to win your case, and the full support of a professional law firm on your side.
Experienced SC criminal attorneys lead our criminal defense sector. They work with clients all over the state, from Greenville to Charleston to Columbia. While the Zoukis Consulting Group is not a law firm, we have relationships with top South Carolina criminal defense attorneys you can trust.
Our partners handle all kinds of criminal defense cases. Here is a look at the most common legal cases our partners take on for South Carolinians:
Appeals
Traffic Violations
Drug Violations
Theft
Assault and Battery
Vehicle Theft
DUI Defense
Concealed Carry and Other Gun Offenses
Fraud
Burglary
Sexual Assault
Sex Crimes
Robbery
Child Abuse
Violent Crime
Murder
There's no reason to wait on finding adequate representation for anyone currently being investigated or charged with a criminal offense. The legal team at the Zoukis Consulting Group is waiting right now to offer a case evaluation, answer your questions, and put you in contact with competent South Carolina counsel.
How a South Carolina Criminal Defense Lawyer Can Help
Early representation and filing pre-trial motions are crucial to winning your case. Many prosecutors skip finding adequate proof or use questionable means to prove defendants did something. But in many cases, a successful trial lawyer can argue in your defense and ensure that prosecutors do not incarcerate innocent people.
A criminal offense is a serious matter that has lifelong damages on your health, emotional well-being, and finances. Whether you, a family member, or another loved one is under investigation, a skilled attorney can explain the process, gather your legal defense and evidence, conduct research, and fight for you at trial.
Our attorney partners have incredible legal resources that aren't available to the public. This is why they always have the upper hand in protecting our clients' rights.
Don't wait to hire an attorney. If you suspect that you are under investigation, have been charged, or arrested, hire an experienced South Carolina criminal defense lawyer. You should always have representation by your side to protect yourself.
It's your right by the U.S. Constitution to receive fair due process, especially when accused of criminal acts. You are innocent until proven guilty, and the burden of proof is on the prosecution.
However, we have often spoken to clients who talked to the police or provided statements before retaining counsel. These actions can cast suspicion or even incriminate them, even when they had no intention of doing so. Even when prosecutors claim to have evidence against you, an experienced criminal defense attorney may find violations and suppress statements, or other evidence obtained that violated your rights.
What options are available in your case? Let's talk about your case now. There's no obligation to move forward, and all conversations with a criminal defense attorney in South Carolina are confidential. Book a one-hour initial consultation today.


SC Criminal Lawyer Practice Areas
We've seen criminal defense lawyers do the bare minimum in court for their clients. It's terrible to watch. Our attorney partners take a comprehensive approach to each criminal defense client. They provide clients with the benefits and resources of a large firm while still guaranteeing personal and dedicated service to their clients.
The below practice areas show how our attorney partners are fully committed to serving all South Carolina criminal case clients. We focus on our clients' rights and advocate for their innocence. Their extensive criminal trial experience helps them fight harder for their clients than any other SC criminal lawyer can.
Appeals
Were you the victim of an attorney's negligence? Were your rights violated? Do you know that you're innocent and trying to prove it? It's time to appeal that court decision.
Even if you feel like you can't prove your innocence, you should hire a South Carolina criminal defense lawyer and appeal anyway. Just by filing an appeal with an experienced attorney, you guarantee a court date and the possibility of lessening your sentence or reversing a guilty verdict entirely.
Assault and Battery
Assault and battery crimes are separated by various degrees, depending on offense severity. Whether a misdemeanor or felony, assault and battery charges are very serious. Even a minor assault on your record can impose lifelong challenges on your professional career, housing, and personal relationships.
Here are some of the assault and battery crimes in South Carolina, listed under the South Carolina Code of Laws §16-3-600:
Assault and battery in the first degree
Assault and battery in the second degree (lesser crime)
Assault and battery in the third degree (least serious of all)
Assault and battery of a high and aggravated nature
Assault of a police officer engaged in serving process
Felony charges carry a penalty of 10 to 20 years in prison, whereas misdemeanor offenses may only require a $500 fine and up to 30 days in jail or community service.
DUI and DWI Charges
In most cases, driving under the influence has severe penalties in South Carolina. In addition to hefty fines and time in jail, drivers may lose their licenses. However, you could get a provisional license if you have been convicted of a DUI if you have a lawyer on your side.
South Carolina DUI defense comes down to understanding S.C. Law Code §56-5-2930 and S.C. Code §56-5-2933. Section 56-5-2930 makes it illegal to operate a motor vehicle while under the influence of alcohol or drugs, but section 56-5-2933 prohibits driving with an unlawful alcohol concentration. The differences come down to the burden of proof. The prosecutor must have evidence, such as a chemical test showing your blood alcohol concentration (BAC).
If you take a BAC and the results show .08 percent or higher, you can be arrested for a DUI. In other cases, you may take a field sobriety test to determine if you're under the influence at the time.
Our DUI attorney partners in South Carolina work to gather and present evidence demonstrating that clients were not impaired. They may even be able to challenge the validity of chemical tests and other tests conducted by law enforcement at the time of your arrest.
Drug Crimes
Have you been charged with drug possession? Drug-related crimes in South Carolina have different penalties depending on the substance.
Many drug offenses still fall under felonies in SC, so you must protect yourself when facing a drug charge. For example, persons convicted of cocaine possession may face up to 3 years in prison and a fine of $5,000. This is true even in cases of a first offense.
Gun Offenses
There has been a call for increased gun legislation to end violence in recent years. This has led law enforcement to investigate and charge persons even carrying lawfully. Any gun law charges you face should be taken seriously with a careful defense by an experienced lawyer.
South Carolina Code §16-23-10 and §16-23-20 cover the state's handgun laws, including what you can and can't carry, concealed or open. Our attorney partners may be able to defend you by demonstrating that your violation fits into one of the exemptions. This is particularly true if you are a trained guard, member of armed service, or a member of law enforcement.
Prostitution
It's not always easy for a prosecutor to prove that someone intentionally engaged in illegal acts that amounted to prostitution under SC law. With the right defense, many situations that appear illegal can actually be proven otherwise beyond a reasonable doubt. This means your case could be dismissed.
Criminal Sexual Conduct
Many crimes fall under this category, but an accusation doesn't mean a guilty finding. Prosecutors often have difficulty determining guilt due to the lack of evidence. A conviction may result in severe, lifelong penalties if found guilty, ranging from severe fines and incarceration to sex offender registration.
It's essential to protect your rights and seek counsel when accused of sexual harassment, rape, child pornography, sexual assault, or other offenses that could destroy your life. Without proper representation, your accusers may be able to destroy your integrity without even going to court. That's why it's so important to protect yourself.
Child Endangerment
Multiple South Carolina laws protect children from various offenses. These include abuse, abduction, and negligence. You may feel angry and frightened if accused of such crimes. However, lawyers can mount a defense against these allegations and ensure your protection from false statements.
Other Offenses: Arson, Robbery, and Trespassing
Were you caught trespassing? Were you accused of destroying property? Perhaps you've been charged as an accomplice in a robbery or another offense that you didn't commit. Whenever you find yourself alone with the police, you put yourself in a vulnerable position to make statements that could incriminate you.
Instead, opt for professional legal counsel by experienced criminal defense attorneys. Being charged with a crime you didn't commit is frightening and infuriating. Still, our attorney partners can guide you out of a complex case. This is especially true when you need expert paperwork filed on your behalf or require a criminal trial attorney.
Federal Criminal Defense
You do not have to face a federal court alone. While it's likely your charges are serious, there are ways to file for more time and collect the evidence you need to prove your innocence. Various crimes fall under federal and South Carolina state law, especially when there are multiple defendants in the case.
Crimes may include drug trafficking, bribery, embezzlement, racketeering, computer fraud, conspiracy, and weapons trafficking.
The government typically decides to prosecute these cases when there are crimes on government property or involving investigations by federal officers. You may face time in federal prison rather than a state prison if convicted. This is why it's so important to have a lawyer on your side — even when there are several defendants.
When your life and freedom are on the line, you need the best criminal defense attorney in South Carolina to mount a vigorous defense. Don't settle, call us today.
Why Should You Appeal Your Criminal Case?
A South Carolina appeals lawyer can investigate the circumstances involved with your case and identify whether there are worthy grounds for appeal. However, you should always contact a law office as quickly as possible following a criminal conviction. There is a window of opportunity and particular options for relief.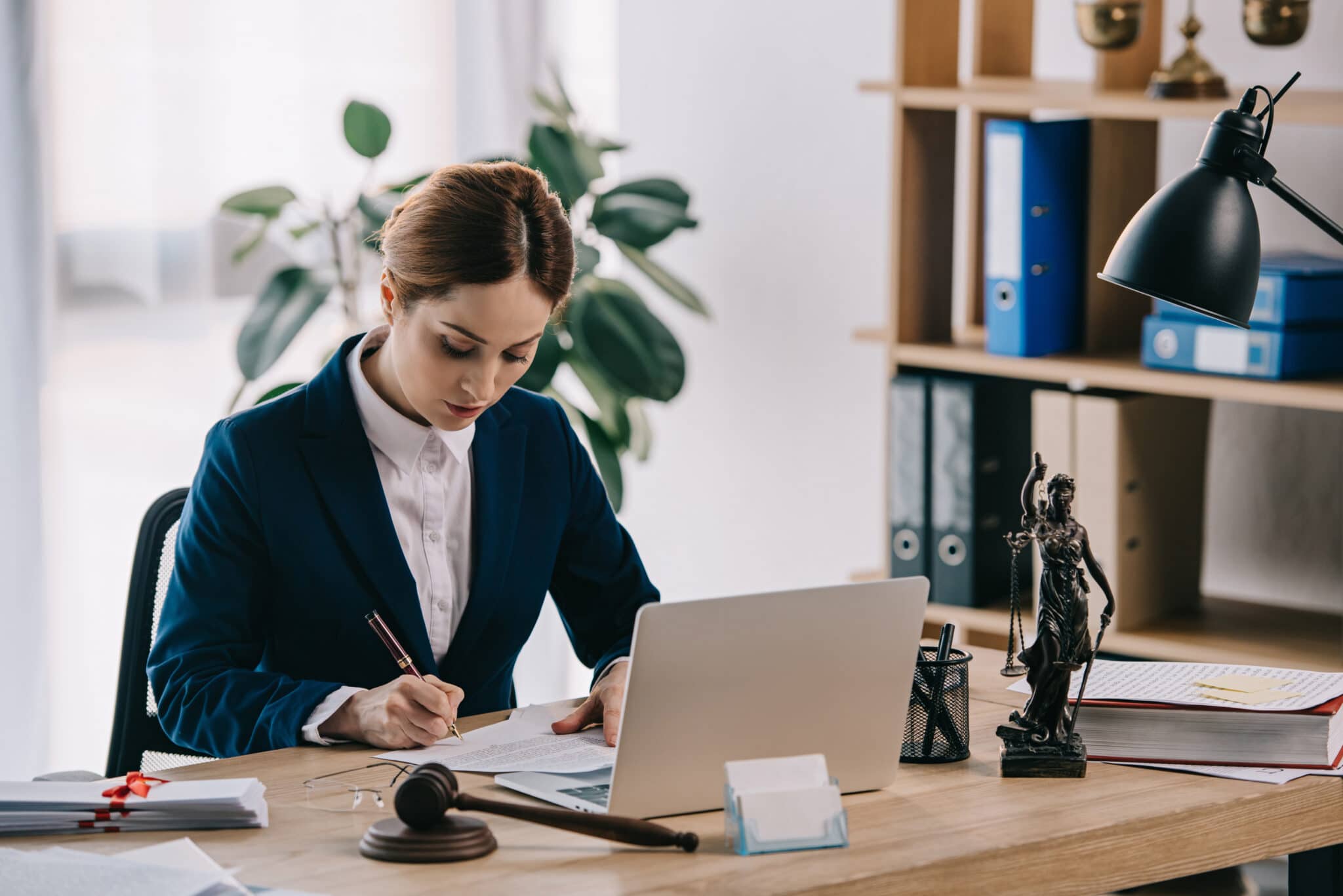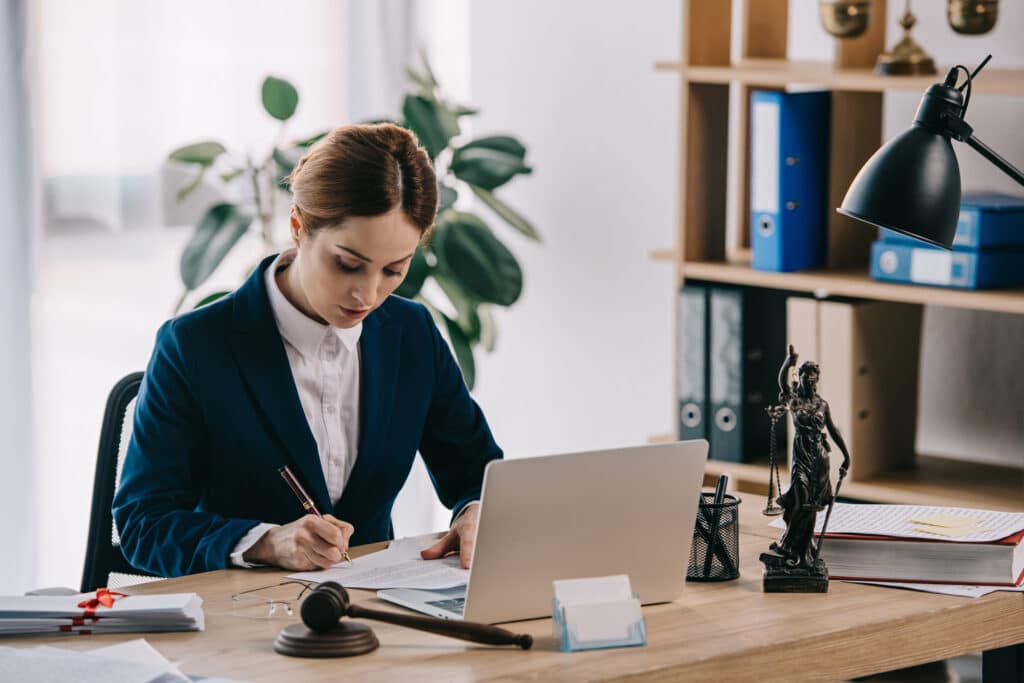 Frequently Asked Questions About South Carolina Criminal Law
Our clients must have a step-by-step plan to tackle their court case, whether it's your first, second, or third charge. We take pride in learning all about your case and finding the options that will deliver the best results. We always strive for the win for our clients.
Here are some of the common questions we receive about criminal cases in South Carolina.
What penalties and fines do I face if found guilty in South Carolina?
The truth is that every case is different. South Carolina law codes determine penalties based on the crime and severity. While some lesser crimes may only lead to community service, other crimes have penalties over $20,000 and up to life in prison.
Depending on the offense, our attorney partners can advise you directly on the options and the potential penalties if found guilty. Our goal is to fight for the best possible outcome for our clients. In some cases, this includes simply reducing a sentence to community service. We always fight to prove our client's innocence when possible.
What are the most common South Carolina crimes?
Research studies illustrate the most common South Carolina crimes.
In South Carolina, Blufton is the safest city, while Myrtle Beach is the most dangerous. Charleston, Hilton Head, and Edisto Island are also some of the safest areas.
The top crimes in South Carolina from 1960 to 2020 were:
Property crimes such as arson (>32,000 cases)
Larceny theft (>19,000 cases)
Burglary (>10,000 cases)
Violent crimes (>3,000 cases)
Vehicle theft (>2,600 cases)
Aggravated assault (>2,300 cases)
Robbery (Under 500 cases)
Murder (Under 400 cases)
Rape (Under 250 cases)
These counts are total for the last 60 years. Overall, South Carolina is one of the safest places to live, ranking 41st in dangerous states.
Can I use an insanity defense in South Carolina?
South Carolina Code of Laws Title 17 Chapter 24 discusses all criminal procedures for mental illness and the insanity defense. South Carolina does not allow those with a mental disease or defect or who do not know right from wrong to be found guilty.
However, defendants have the burden of proof to prove that they are mentally unfit to stand trial. They also have the burden of proving that they were insane at the time of the crime.
Our criminal lawyers in South Carolina partners provide clients with every possible defense option. There are many ways to prove insanity, even if you have not been hospitalized in the past.
If you believe that you have a mental illness, defect, or other insanity defense, our South Carolina attorney partners may be able to help you prove your case. With strategic court filings and a competent trial defense, you may be able to avoid harsh, unfair sentencing.
Can you reduce a felony charge to a misdemeanor?
Overzealous prosecutors submit charges that aren't fair to the defendant in many cases. The burden to prove first-degree and aggravated charges is on the prosecution. In many cases, charges can be pled down or even argued down in court due to the lack of evidence and reasonable doubt.
Having a criminal lawyer on your side is incredibly important in these cases. You likely won't be able to prove a defense on your own. Expert research, legal filings, and historical understanding of the SC legislature help your attorney refute the prosecution's accusations. Competent counsel can also result in better case and sentencing outcomes.
We want to hear about your case and advise you on what to do with a step-by-step legal plan. Our attorney partners are standing by, ready to defend you in your time of need.
What is White-Collar Crime?
Our attorney partners vigorously defend clients accused of white-collar crimes. These are typically non-violent forms of fraud. These crimes include wire fraud, mail fraud, embezzlement, tax evasion, check fraud, credit card fraud, securities fraud, and money laundering.
Our attorney partners can provide a competent, experienced defense if you are under investigation for any of these crimes. The ramifications of a guilty finding are severe. These consequences can include serving prison time, paying significant fines, and forfeiting your assets.
The Right Experience, The Top Criminal Defense SC
Every defendant should be afforded a lawyer with proven experience in criminal defense. We have built a reputation for conducting comprehensive investigations, working with top investigators, and selecting the best forensic experts. We always work with professional researchers and build a defense that delivers the best options for clients.
Our attorney partners are ready to represent you or your loved one with the best South Carolina criminal defense possible. If you or someone you know is currently under investigation or has pending charges for a federal or state crime, you should contact us to discuss your next steps.
Our attorney partners are the seasoned criminal defense attorneys South Carolina residents have relied on for years. They offer a wealth of experience in high-profile and everyday criminal law cases, no matter where you live in South Carolina.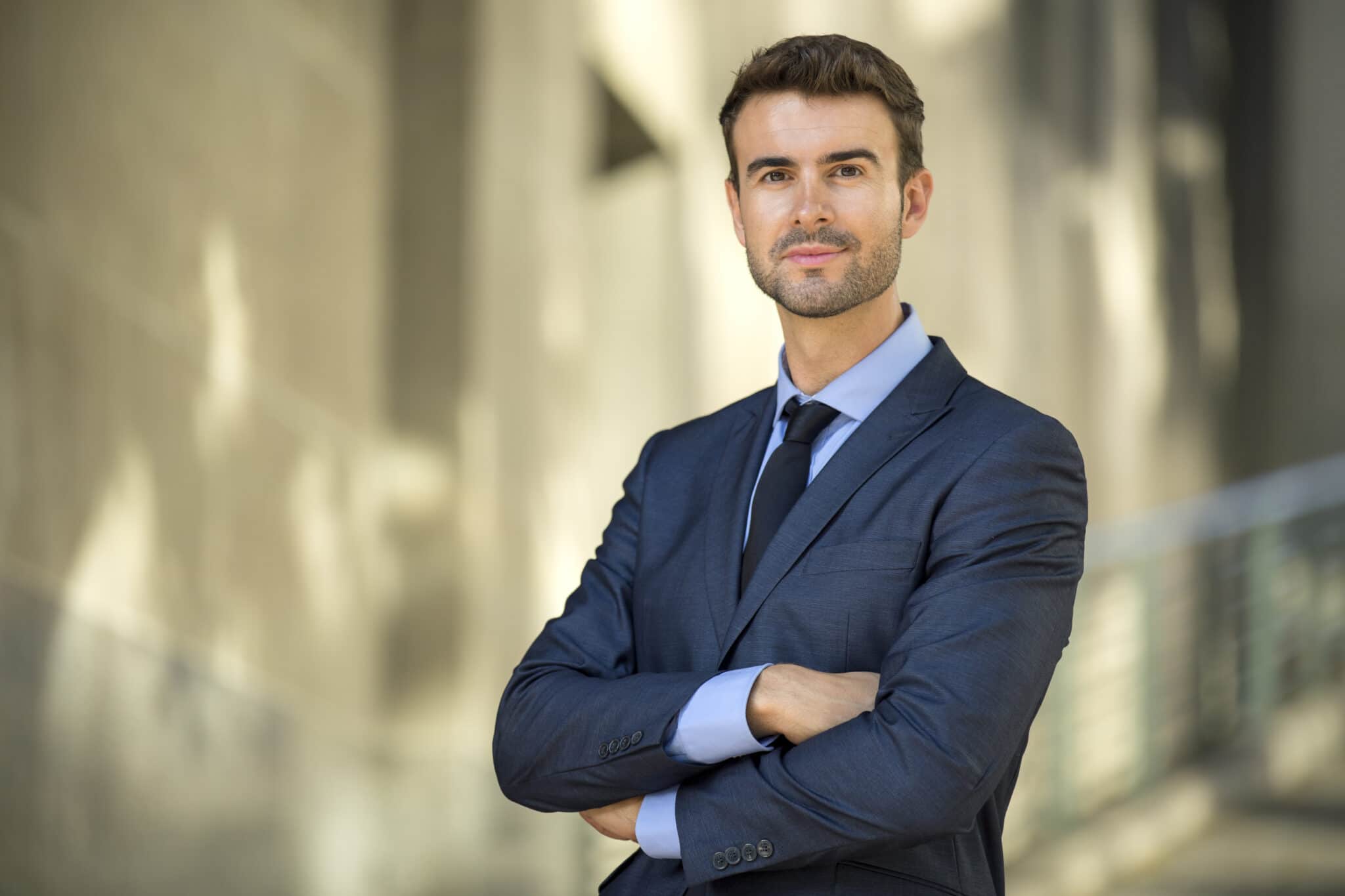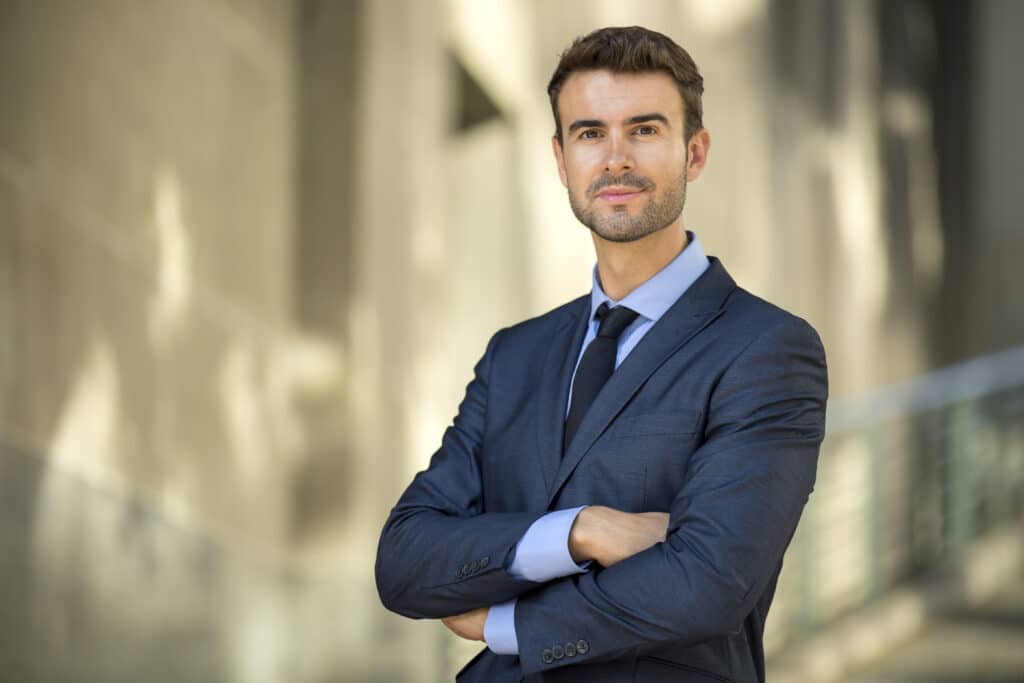 Hire the Best Criminal Defense Lawyers in South Carolina
When arrested, you should have the number of an experienced lawyer in your pocket. We help clients in all cities of South Carolina, so keep our number 843-620-1100 just in case. We can connect you with an experienced and dedicated South Carolina criminal law attorney today.
While not an exhaustive list, here are a few areas our attorney partners serve:
Criminal Defense Attorney Columbia SC
The South Carolina Law Enforcement Division (SLED) indicates some areas of Columbia are extremely dangerous. While Richland County is believed the most significant area with crimes, Lexington, Fairfield, Kershaw, Calhoun, and Saluda counties also experienced violent crimes in the past year.
Call on a criminal lawyer in Columbia, SC, to help with your case if you are facing criminal charges in any of these counties.
Criminal Defense Attorney Greenville SC
Greenville is the 35th safest city in South Carolina, according to the Greenville Journal and the 2020 Safest Cities report. There is a violent crime rate of 5.3 per 1,000 residents.
Cases in this area are often prosecuted aggressively. Without proper representation, you may find yourself facing hefty fines and penalties for even lesser crimes.
Don't allow your defense to go to the next person in line. The best thing you can do is hire criminal lawyers in Greenville, SC, to defend you and seek the best possible outcome.
Criminal Defense Attorney Charleston SC
The beautiful city of Charleston enjoys one of the best locations in the state. It's right on the beach, but it's the history and pride of this town that makes it so valued to our state.
Charleston has a fairly large law enforcement presence that often leads to more initial arrests than filed charges. This is because the city takes a harsh stance against drug and personal property crimes.
If you are charged with a crime in Charleston, South Carolina, contact a criminal defense lawyer you can depend on. The Zoukis Consulting Group is always ready to hear about your case and answer questions. Likewise, we can call on our network of experienced Charleston, South Carolina, criminal defense lawyers to defend you.
Criminal Defense Attorney Sumter SC
Rural areas of South Carolina have experienced an increase in violent crime, according to a recent report from the South Carolina Department of Public Safety. Places like Sumter in South Carolina have seen increased charges for drug possession, DUIs, violent crimes, and sexual assault.
If you are charged with a crime in rural South Carolina, you should contact a Sumter, SC, criminal defense lawyer. Our attorney partners have defended many Sumter residents. While some of these clients were innocent, others have had charges reduced or dismissed.
Confidential Criminal Case Evaluation
It can be difficult to trust anyone when charged with a crime. But lawyers must keep all information confidential. It's against the attorney ethics code to disclose confidential information. The primary exception is when a client authorizes the disclosure.
Additionally, you likely have questions about what happens with cases similar to yours and what penalties you may face. Our attorney partners can provide you with those answers and counsel you on what you should do next to avoid harsh penalties.
The Zoukis Consulting Group offers case evaluations every day to prospective clients. So, too, do our attorney partners when a prospective client is seeking a criminal defense. How can we help with your case?
Published Feb 18, 2022 by Christopher Zoukis, JD, MBA | Last Updated by Christopher Zoukis, JD, MBA on Mar 26, 2023 at 4:09 am