You can find over a hundred federal prisons in the United States today. However, these prisons aren't equal; some are better than others regarding safety, comfort, and amenities. Knowing the best federal prisons for your unique situation is extremely helpful in ensuring you are assigned to the easiest and safest place for you to serve time. Learn more about the best minimum-and low-security federal prisons here.
At Zoukis Consulting Group, we offer expert prison consultation services to help you get into the best federal prison camps in the United States. Our team of experienced consultants is ready and willing to assist you in securing the best federal prison designation.
Get in touch with us today to book a one-hour case consultation.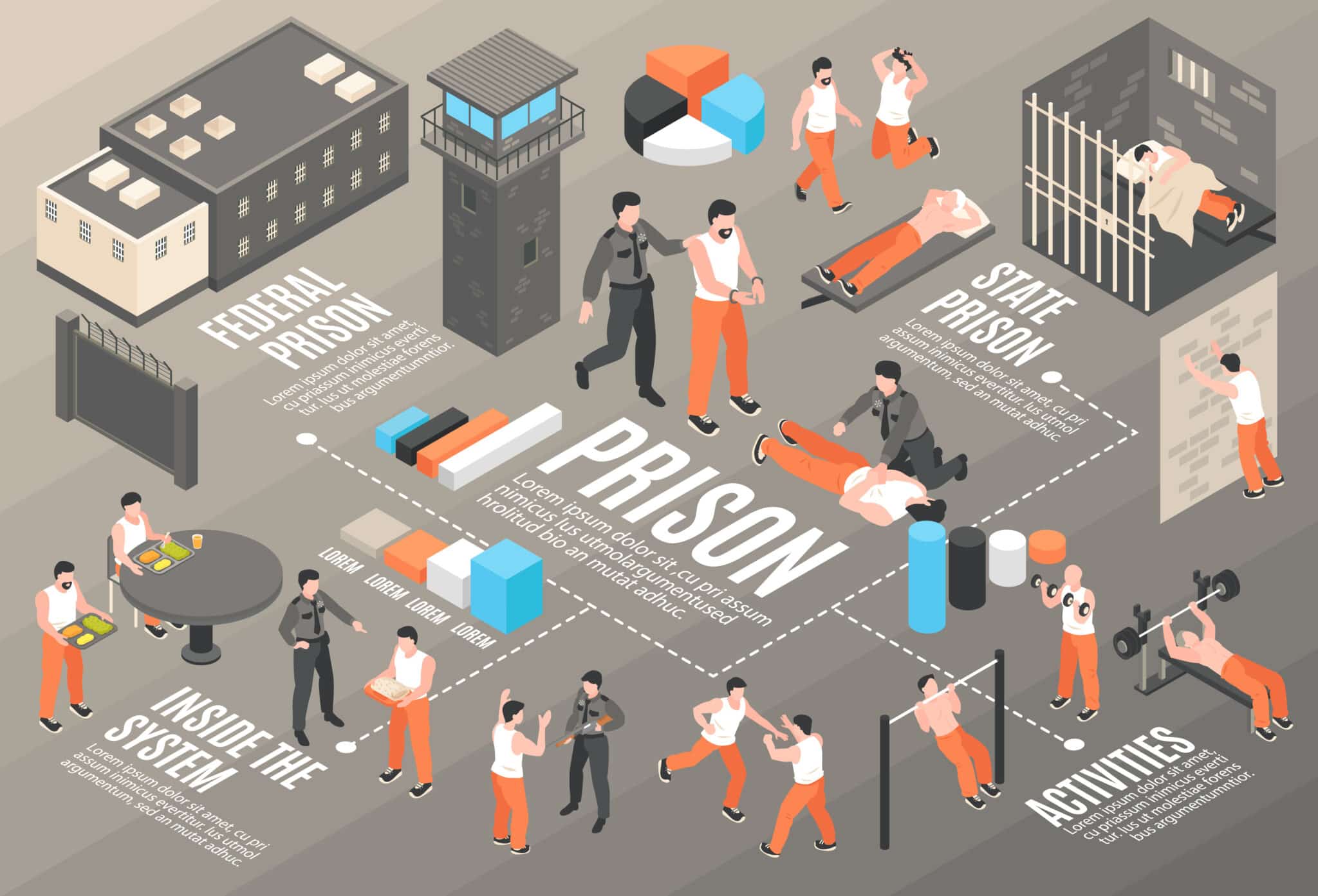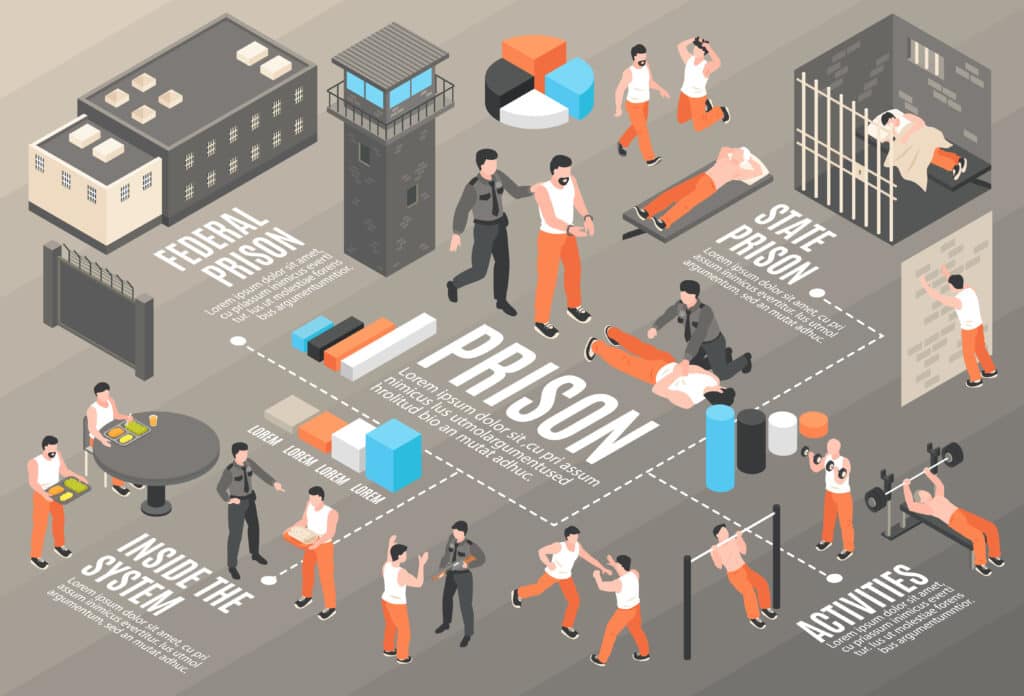 Best Minimum-Security Federal Prisons
Minimum-security prisons — also known as federal prison camps — are designed by the Federal Bureau of Prisons as the lowest security level. Most of the people incarcerated at this security level are nonviolent or otherwise white-collar prisoners.
The main difference between minimum-security camps and other prisons is that they don't have barriers between the prison and the outside. There are no razor wire, walls, or fences surrounding the facilities. Several federal prison camps are built on former college campuses or military bases.
To give you an idea of the best minimum-security federal prisons, consider the list below:
FPC Alderson
Federal Prison Camp Alderson — known as FPC Alderson and Camp Cupcake — is a minimum-security facility in Alderson, West Virginia. It became the first Federal Bureau of Prisons facility to hold female prisoners exclusively and has remained that way since its opening in 1928.
The majority of inmates at FPC Alderson are those who have committed nonviolent or white-collar crimes. There are no armed perimeter guards at the location. The facility is similar to a boarding school with a more robust education system.
FPC Alderson is considered one of the best minimum-security federal prisons in the United States today, particularly because of its low violence, freedom of inmate movement, and many inmate activities.
FPC Montgomery
FPC Montgomery is a minimum-security federal prison in Montgomery, Alabama, that is exclusive to male inmates. Besides being one of the best federal prisons in the United States, this facility is also one of the oldest prison camps in operation. It is located on the Maxwell Air Force Base.
The inmates in this prison live in dormitories divided into two-person cubicles. The location offers regular treatment groups for issues related to anger, stress, and criminal thinking.
FPC Montgomery also provides GED, literacy, vocational training for commercial driving, and a host of other advanced occupational education programs.
FPC Bryan
FPC Bryan is the third minimum-security prison camp on this list. This Federal Prison Camp is located in Bryan, Texas. This female-only inmate facility is known for its partnership with Canine Companions for Independence, where prisoners can train dogs to become service animals.
All inmates in the facility live in four-person rooms, with about 200 individuals assigned to each dormitory. FPC Bryan provides a range of health and psychology services. Educational offerings like GED, ESL, and Adult Continuing Education courses are also available to inmates.
FPC Yankton
Are you looking for the best federal prison for men in the midwest? FPC Yankton might be the top choice.
This prison camp houses prisoners with no history of violent behavior, major psychiatric problems, or sexual offenses. By all accounts, this is a very safe and comfortable facility.
Built on the shuttered campus of Yankton College, inmates have many educational and vocational opportunities. Inmates can earn associate degrees in horticulture, accounting, and business.
FPC Pensacola
Another answer to the question "What is the best federal prison camp in the United States?" is FPC Pensacola. This male-only prison houses more than 300 inmates and offers a range of health, psychology, and educational services.
The Recreation Department has a wide range of activities for prisoners to choose from, such as basketball, softball, soccer, and flag football. Originally built on the Pensacola Naval Complex, FPC Pensacola is a safe and comfortable minimum-security federal prison.
FPC Duluth
If you're located near Duluth, Minnesota, you might be interested in FPC Duluth since it's one of the best federal prisons to serve time.
Inmates housed here live in two-, three-, and four-person cubicles in one of five inmate dormitories. Prisoners report minimal violence and many recreation options.
FPC Duluth has numerous health, psychology, and educational services. This includes the Non-Residential Drug Abuse Program and the Residential Drug Abuse Treatment Program (RDAP).
FCI Morgantown
The federal prison camp in Morgantown, West Virginia, is also included in the country's top list of federal prisons. Inmates here live in dormitories that have two-person cubicles and rooms.
FCI Morgantown offers inmates many education and recreation programs. For example, the Education Department provides GED, ESL, and ACE classes. Unlike many other federal prisons, FCI Morgantown also offers a Job Search Class to help inmates prepare for reentry into the workforce.
Can't decide which federal prison camp is right for you? Book a one-hour case consultation, and we'll help you find and secure the best placement.
Best Low-Security Federal Prisons
If you or someone you know is heading to a low-security federal prison, you might be interested in the top locations today.
Low-security prisons are also known as Federal Correctional Institutions or FCIs. They generally house inmates in dormitory-style housing, although a few low-security FCIs have rooms adjacent to the dormitories.
Fences surround all low-security Federal Correctional Institutions. Some have rows of fencing, although they don't always have the traditional spools of razor wire seen at medium- and high-security facilities.
The following are the best low-security federal prisons in the United States:
FCI Butner Low
Federal Correctional Institution Butner Low is our list's top low-security federal prison. This facility is in Butner, North Carolina, close to the Research Triangle area of Chapel Hill, Raleigh, and Durham.
Inmates at this facility live in two- and three-person cubicles. Besides offering various health services, FCI Butner Low's Psychology Department offers individual counseling and group therapy.
Prisoners at FCI Butner Low report little if any violence. Many appreciate the college campus atmosphere.
FCI Coleman Low
FCI Coleman Low is in Sumterville, Florida. It makes our list of best federal prisons because it is known as a safe and easy place to do time.
Inmate housing consists of dormitories divided into two- and three-person pods. It has 12 housing units, each holding approximately 170 individuals.
The facility is part of the Coleman Federal Correctional Complex, the central federal prison complex in the area. FCC Coleman also houses two medium security facilities and two maximum security prisons.
FCI Safford
FCI Safford is a low-security federal prison in southeastern Arizona that houses male inmates. Originally opened as a federal prison camp, FCI Safford now houses low-security federal prisoners.
This facility offers many educational programs. Of particular interest to many inmates is the Eastern Carolina College program, where inmates can earn an associate's degree in business. The prison also provides inmates apprenticeship, vocational training, and occupational education programs.
FCI Safford is an excellent choice if you are looking for the best low-security federal prison in Arizona.
FCI Waseca
FCI Waseca in Minnesota is a female-only federal prison for low-security inmates. It is located on a former University of Minnesota campus.
Inmates at FCI Waseca report little to no violence, with many feeling the prison is a safe and comfortable place to do time. LGBT inmates and sex offenders are also safe to remain at this facility.
Prisoners here have a range of educational options to choose from, including advanced occupational education and vocational training. Inmates can also participate in a cosmetology training program provided by the Riverland Community College.
FCI Tallahassee
This female-only low-security federal prison in Tallahassee, Florida, is another top choice for women having to serve time. Inmates here are situated in two-person cells and dormitories, while a dedicated detention center has cells designed for individuals.
Healthcare options for inmates at FCI Tallahassee include physical exams, periodic health exams, female health care, dental services, and more. Various psychology groups are available, including Anger Management, Thinking for a Change, and Self-Image.
Feel free to contact us to find out which facility is the right one for you.
Best Federal Prisons for Sex Offenders
Surviving prison as a sex offender can be difficult. This is particularly true for those convicted of crimes against children like child pornography possession.
While many assume that inmates with sexual offending histories are housed in higher security or administrative facilities, this is often not the case. As with everything else prison-related, the security level and institutional culture significantly impact the quality of life.
The best answer for this group of inmates is almost always placement at a Sex Offender Management Program (SOMP) facility. While these prisons house inmates convicted of all offenses, they tend to house many convicted of sexual offenses, reducing the stigma of these crimes. Likewise, they tend to be relatively nonviolent, safe prisons.
Below is a list of the best federal prisons for sex offenders in the United States:
FCI Elkton
Located in Lisbon, Ohio, FCI Elkton is a safe low-security federal prison for sex offenders. It is one of the best federal prisons for sex offenders.
The prison offers a robust psychology department offering the Non-Residential Sex offender Treatment Program. Inmates also have access to GED, English-as-a-Second Language, and Adult Continuing Education Programs. Popular intramural sports include basketball, soccer, and softball.
FCI Englewood
FCI Englewood is a low-security federal prison for sex offenders in Littleton, Colorado. Approximately 40 percent of the inmate population has a past or current sexual offense.
Inmates have access to various educational, psychological, and recreation options. For example, the prison offers sex offender treatment, drug addiction classes, and many sports programs.
Inmates at FCI Englewood report a low level of violence, with those convicted of sexual offenses generally safe to remain at the prison.
FCI Seagoville
FCI Seagoville is a low-security federal prison in Seagoville, Texas. It is also a Sex Offender Management Program institution, making it relatively safe for inmates convicted of sex crimes. The prison is one of the three best federal prisons for sex offenders.
Inmates live in two-, three-, five-, and 12-person rooms in various housing units. Health services available here include dental care, emergency medical care, medications, chronic care, and physical examinations.
FCI Seagoville has a somewhat sordid history. It opened in 1938 as a federal prison camp for female prisoners. The U.S. Government used it as an internment camp during World War II. In 1945, it was converted into a federal prison for men. It is the only SOMP institution in Texas.
Contact the Zoukis Consulting Group if you're unsure which facility is best for sex offenders. Our team can provide recommendations and help you secure the best possible prison placement.
Securing Designation to the Best Federal Prisons
While every case and client has unique needs, the above list presents the best federal prisons where people can serve time in the United States. These prisons have the best overall safety, comfort, and amenities if you have to do time.
Being sentenced to time in federal prison can be a frightening experience — not only for you but also for your loved ones. The good news is that you can get help from professional consultants to develop a plan and assist in getting you into one of the best federal prison camps today.
The Zoukis Consulting Group offers one-hour initial consultation sessions. Contact us today to book an appointment.
Published Aug 6, 2022 by Christopher Zoukis, JD, MBA | Last Updated by Christopher Zoukis, JD, MBA on Mar 26, 2023 at 1:44 am