Grant Smaldone is a federal criminal defense attorney in Charleston, South Carolina. Mr. Smaldone earned his law degree from the Charleston School of Law. While admitted to practice in South Carolina, he primarily practices state and federal criminal defense in the U.S. District Court for the District of South Carolina and the Fourth Circuit Court of Appeals.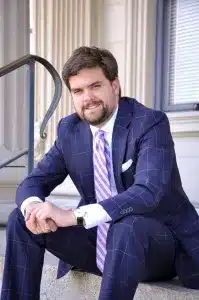 Licensed since 2011, Mr. Smaldone has represented hundreds of clients in South Carolina state and federal courts. He was named a 2021-2022 Super Lawyers Rising Star. Mr. Smaldone started his legal career as a South Carolina public defender, working in the Third Circuit Public Defender's Office in Sumter, South Carolina. During this period, he won many victories for clients, including not-guilty jury verdicts on charges of attempted murder and criminal sexual conduct. Following his tenure with the Public Defender's Office, Mr. Smaldone worked as a prosecutor with the Seventh Circuit Solicitor's Office in Spartanburg, South Carolina.
Mr. Smaldone is the owner and operator of the Law Office of Grant Smaldone. He is also responsible for supervising the firm's operations and advocating for clients with Federal Bureau of Prisons' legal counsel.
Published Oct 8, 2022 by Christopher Zoukis, JD, MBA | Last Updated by Christopher Zoukis, JD, MBA on Oct 8, 2022 at 4:53 pm