Federal Bureau of Prisons facilities includes a Psychology Services Department. This is where inmates receive mental health help in prison and drug treatment. Prison psychologists and other prison therapists manage and supervise these programs. Learn more about prison mental health below.
If you or a family member need mental health help in prison, please contact the Zoukis Consulting Group. Our team of federal prison experts can identify prison mental health treatment programs and advise you on how to seek inclusion.
Book a free initial consultation to speak with an inmate mental health expert today.


Inmate Mental Health
Inmates confined within the federal prison system have the right to mental health treatment and psychology services. Supreme Court decisional law, federal statutes, and numerous regulations protect this right. See, e.g., Bell v. Wolfish, 441 U.S. 520 (1979), Gates v. Cook, 376 F.3d 323 (5th Cir. 2004).
The Psychology Services department delivers mental health help in federal prisons. The health services department provides prescription medications.
According to the Federal Bureau of Prisons, the psychology department's primary mission "is to provide appropriate psychological, psycho-educational, and consultative services to inmates and staff."
Mental Health of Prisoners: The Need
The Urban Institute found that nearly half the inmates in federal facilities have mental health problems, with 40 percent exhibiting symptoms and roughly 15 percent had recently experienced mental or mood issues.
As might be expected in a criminal justice system environment where freedoms are restricted, depression is the leading issue and is suffered by 21 percent of the inmate population. Manic depression, bipolar disorder, and mania come in second and hover around the same rate. General anxiety disorders, post-traumatic stress disorder (PTSD), and personality and psychotic disorders are prevalent.
Unfortunately, significantly more female inmates than male inmates suffer from mental illness. This is thought to be the case because women are more likely than men to report extensive histories of abuse ranging from physical to sexual and emotional violence. Female offenders are typically poor, women of color, unemployed, and care for young children. Their struggles while trying to survive push them closer to the edge.
Male and female inmates should seek the help they need. Prison is challenging enough without adding undiagnosed and untreated psychological illness.
Admissions & Orientation Assessment
For most inmates, the only exposure inmates have to their institution's Psychology Services Department is their admission interview and programs in which they voluntarily enroll. Reduced funding within the Bureau of Prisons has pared Psychology programs down to the bare minimum.
Upon admission to the federal prison system, all inmates must complete a questionnaire for the prison psychology staff's review. They also must speak with a prison staff psychologist at least once.
These interviews ensure inmates are acclimatizing well and are not a threat to themselves or others. This also introduces inmates to available treatment program offerings. The initial interview is not a counseling session but an information exchange session.
Prison Therapy Programs
Most prison Psychology Services departments offer various programs, groups, and classes. Many institutions offer programs such as the following:
Stress Management
Criminal Thinking
SMART Recovery
Anger Management,
Alcoholics Anonymous
Narcotics Anonymous
Other creative mental health for inmates groups, such as 7 Habits of Highly Effective People and Parenting Skills, are available depending on local preference. Likewise, many federal prisons provide substance abuse treatment programs, with several institutions providing sex offender treatment programs.
Psychology Departments also offer self-help lending libraries, crisis counseling, and coordination with Health Services for psychotropic medications. These lending libraries provide a broad selection of self-help titles.
Policies and procedures vary amongst different federal prisons. Still, most Psychology Departments have an open house time when inmates can enter the department to access a prison psychologist or check out a book from the lending library. The open house is usually available once a week during the noon meal.
The classic one-on-one therapy that once underpinned such treatment services is becoming rare within the Bureau of Prisons, primarily due to overcrowding and resource concerns. While some facilities still offer such psychology services, they are not the rule. Many federal prisons only offer emergency counseling interventions.
However, prison therapists are still the usual starting point for referrals for psychiatric medications (e.g., antidepressants and other mood-altering drugs). The department also initiates other medical therapies, such as hormone therapy for inmates experiencing Gender Identity Disorders (GID) and other psychological conditions.
Members of the psychology staff also monitor Suicide Watch inmates. They also routinely perform policy-required checkups of inmates confined in Special Housing Units (SHUs). These activities can vary in their complexity depending on the local institution. Many institutions also assign safe sex and HIV awareness programs to prison psychologists.
Group Therapy in Prisons: Seeking Treatment
Notwithstanding the warnings listed below, every inmate should be aware that they have the established right to seek mental health assistance.
Mental health help in prisons usually begins when inmates ask for an evaluation by prison psychology staff. This can be effectuated via a paper cop-out (i.e., Inmate Request to Staff form), email, or appearing at a psychology "open house" at the appointed time. Inmates requiring emergency care can approach any staff member and ask for psychology to be radioed. This can result in an immediate evaluation by a prison therapist.
As part of the Bureau's intake program, psychology staff evaluates all inmates. Federal inmates may request treatment at their intake interview as well. Be aware that statements to staff indicating suicidal ideations can cause placement on a "suicide watch." This is performed in an isolation cell under direct observation at all times.
Non-emergency treatment usually occurs via scheduled appointments. Generally, most federal prison facilities do not offer one-on-one therapy due to limited resources, but such treatment is provided when required. Additionally, some federal prisons offer limited group therapy or treatment programs. Inmates seeking mental health help in prison should be diligent in seeking help.
In all instances, inmate mental health care consists of cognitive-behavioral therapy (CBT) as its theoretical model. In this approach, "a person's feelings and behaviors are influenced by their perceptions and core beliefs. By helping inmates perceive events objectively and modify their irrational beliefs, they may become more successful in achieving pro-social goals."
Prison Mental Health Service Priority
Psychology services operate on a tiered priority basis. According to Bureau policy, priority services include:
Acute crisis intervention (i.e., suicidal, dangerous, or psychotic inmates)
Suicide Prevention Program
Treatment of mentally ill inmates
Employee Assistance Program (i.e., staff crisis intervention)
Court-ordered evaluations and reports (i.e., forensic psychologist)
Special psychological reports (e.g., United States Parole Commission, DHO, hospital referrals, Witness Protection evaluations, etc.)
Initial psychological screening evaluation of newly admitted inmates
Detention and segregation unit visits and periodic assessments
Psychological reports
Assuring compliance with professional, correctional, and other applicable standards
Second priority prison psychology services include:
Brief counseling activities
Individual psychotherapy or psycho-educational therapeutic group programs with treatment plans
Maintenance of treatment notes in psychology files
Staff training in psychological areas
Personnel interviews for all new Bureau applicants
Attending institutional meetings
Special treatment programs (e.g., drug abuse programs)
Maintenance of psychological entries in medical and central files
Recruitment of prison psychologists, therapists, psychology doctoral degree interns, and residents
Third priority prison therapy services are:
Program consultation for Unit Discipline Committee and Discipline Hearing Officer
Unit Team consultation regarding inmate classification and program review
Consulting with other institutional departments (i.e., clinical psychology)
Institutional program development, program evaluation, and research projects
Participation in seminars, conferences, and community programs
In reality, the level of mental health help in prison delivered to a particular inmate is commensurate with law and policy requirements. Any additional care (i.e., non-emergency) is mainly dependent on the staffing level at an institution and the initiative of prison treatment staff.
For example, crisis intervention and SHU rounds consume psychology staff resources at some high-security facilities. At other facilities with drug treatment and sex offender programs, access to traditional group therapy and other programs is more common.
Prison Psychologists and Therapists
The Psychology Chief supervises and performs administrative functions for the Psychology Services department. One or more prison therapists are also usually present.
These prison therapists coordinate and supervise specific program missions (e.g., sex offender treatment, drug treatment, suicide prevention, etc.). The psychology staff may also include drug treatment specialists, clinical psychologists, a department secretary, and occasional graduate student interns.
Inmate Psychologists' "Dual Role" Conflict
The patient-therapist relationship in the prison setting has marked differences from the relationship experienced in the outside community. The Federal Bureau of Prisons maintains that its correctional psychologists generally adhere to professional standards (e.g., American Psychological Association (APA) standards).
Nevertheless, the Bureau also recognizes that critical issues "have, on occasion, surfaced" when psychologists function in other correctional roles. A conflict might occur when a prison therapist works as a housing unit officer. This might occur during periods of annual training and times of short staffing. The federal prison system clarifies that in "emergency situations," prison psychology staff must "assume duties wherever needed and assigned."
Inmates should be mindful that their mental health providers are, at least on some level, correctional employees. Indeed, the Federal Bureau of Prisons spells this out by noting that psychology staff "work for many 'clients' within the Bureau of Prisons, including the Courts, the Parole Commission, Wardens, other administrative staff, institutional staff, and inmates."
Prison Therapist Duty to Warn
Prison therapists must violate an inmate's confidentiality when there is a "duty to warn," which "arises when a therapist determines that a client presents a serious danger of violence to another."
There are other instances when a prison psychologist must break confidentiality and report the content of communications with an inmate to law enforcement authorities. For example, state and federal laws require suspected child abuse reporting.
Inmates should also be aware that psychology staff report misconduct and issue incident reports for misconduct. This can result in disciplinary action against the inmate for rule violations.
Specialized Federal Prison Mental Health Treatment Programs
The prison experience can give rise to or exacerbate existing mental health challenges for inmates. Every federal prison has a Psychology Department where prisoners can participate in various mental health care therapies and treatment programs.
It is worth noting that prison psychology services only authorize individual counseling sessions for severe mental illness or crisis cases. Most general population inmates can access prison group therapy.
The following sections discuss several specialized treatment programs in federal prisons.
Prisoner Suicide Prevention
Prisons have suicide rates far higher than that compared to the outside community. It is the third leading cause of death behind natural causes and AIDS. As such, it should be taken seriously.
For a time, the rate of suicide in prison was 50 percent higher than the national average. Suicide prevalence is particularly striking when considering prisons' environments are intended to control every movement and activity.
Inmates feeling compelled to self-harm or thinking about suicide attempts should locate the nearest Federal Bureau of Prisons staff member and ask them to contact the Psychology Services Department. While we strongly advocate seeking help, note that inmates expressing suicidal feelings are often placed on suicide watch, which usually means a cell with only a mattress.
Inmates who are suffering enough to contemplate suicide should reach out for help.
Sex Offender Treatment Programs
Federal prosecutors are drastically increasing their investigations and prosecutions of federal sex offenses. Within this context, Psychology Services staff members have become entangled in the continuing treatment and referral for civil commitment for sex offenders.
Formal sex offender treatment groups are present at some federal prisons. While only several federal prisons specialize in managing these offenders, many facilities house inmates convicted of sexual offenses.
The federal prison system offers various sex offender education and treatment programs. These range from outpatient groups to residential programs, including:
Adjunctive Sex Offender Treatment Program
Non-Residential Sex Offender Treatment Program
Residential Sex Offender Treatment Program
These programs are governed by Program Statement 5310.12, Psychology Services Manual at § 5.2, and Program Statement 5324.10, Sex Offender Programs. Currently, Bureau's sex offender programs do not offer a sentence reduction.
Psychology staff members sometimes monitor these inmates for possession of unauthorized materials, sexual conduct, and other matters relating to sex offender treatment.
Some federal prisons have special communications monitoring programs. Likewise, prison psychologists perform enforcement-type activities beyond the scope of the usual therapeutic model. For example, Psychology Services at Sex Offender Management Program facilities monitor the inmate population for disruptive behaviors. This includes reviewing sexually explicit or suggestive materials found in inmate possession to determine if the materials are appropriate for inmate retention.
Likewise, Psychology Department staff also document conduct that is abusive, aggressive, or risk-relevant to an inmate's offense.
You can learn more about surviving prison as a sex offender here.
Inmate Mental Health Step Down Program
In late 2013, the federal government began a new experiment called the inmate Mental Health Step Down program. This is the first federal prison program providing long-term care for mentally ill inmates at the high-security level.
Most of the original 16 prisoners were transferred from ADX Florence or MCFP Springfield, the federal prison system's mental health hospital. Four additional inmates were added to start with a test group of 20 federal inmates.
"What's different here," wrote Andrew Cohen in The Atlantic, "what has not happened before in any federal prison is that the new program is adequately staffed with mental health professionals who have designed a treatment-focused program intended to enable high-security prisoners eventually to 'step down' from solitary confinement to less restrictive environments."
The other primary difference is the level of care. These individuals received direct, around-the-clock access to health professionals. Five medical staff members helped the initial 20 inmates, resulting in a high ratio of caregivers to patients. Compare that to the three mental health practitioners available to the 450 inmates available at ADX Florence when a civil rights suit was first filed against the prison, and the degree of involvement with this new program becomes clear.
The program is intended for inmates who don't need inpatient care but lack the skills necessary to function in a general prison population. The program lasts 12 to 18 months and is accessible at any point during an inmate's incarceration. Formal activities consume half days five days a week; the remaining time is spent on work assignments or other programming as the inmate is able.
All participants must volunteer for the program. The approach uses cognitive-behavioral therapies, cognitive rehabilitation, and skills training. Medications are available as clinically indicated. The programs are available at these institutions: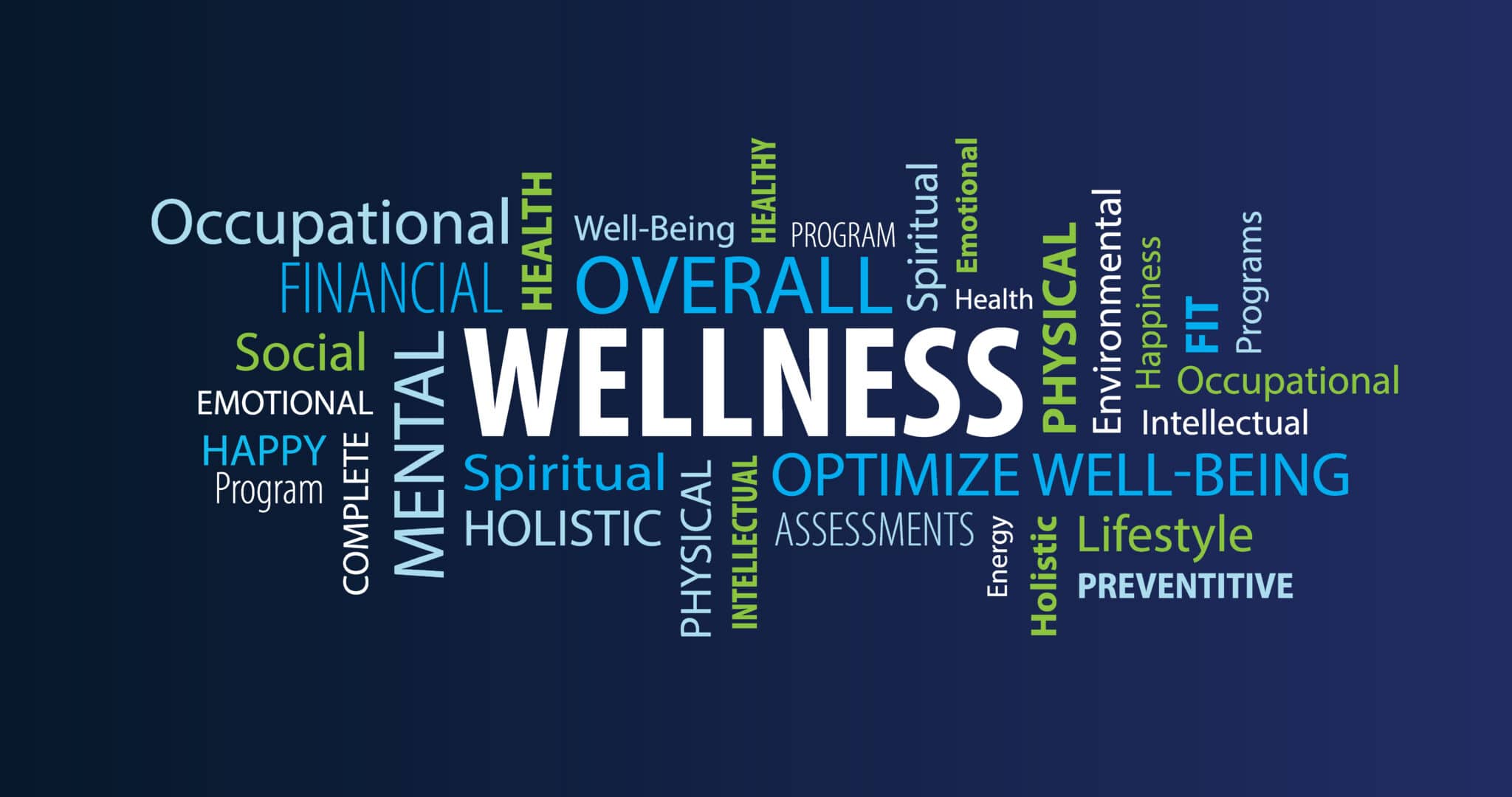 Federal Prison Drug Treatment Programs
The Federal Bureau of Prisons, like most state correctional agencies, has developed a complex, well-funded system of drug treatment programs revolving around varying levels of treatment. These range from long-term residential programs resulting in sentence reductions to one-day seminars.
The following sections discuss the most common drug treatment programs in federal correctional facilities. These programs are designed to help people with mental illness and substance abuse issues.
Drug Education Class
The most widely attended drug treatment program is the so-called "40 Hour Drug Education Program." This is not because the program is enthralling but because it is mandatory for many federal prisoners.
If an inmate has a history of drug abuse detailed in their Pre-Sentence Investigative (PSI) report, they must enroll in this program. Inmates who refuse are restricted to the lowest pay grade ($5.25 per month for the remainder of their imprisonment or until completion of the Drug Education Program), suffer halfway house retardation or restriction, receive the worst possible housing, and other sanctions.
The Drug Education Program consists of 1.5- to 2-hour class sessions for two weeks. This is supposed to total 40 hours, but in practice can consist of roughly 12 hours. During this program, a prison therapist explains the different groupings of illegal drugs, their addictive traits, and their side effects. The instructor also generally discusses addiction, how it manifests, and how to treat it.
Inmate participants must complete a fill-in-the-blank booklet and take a final test to pass the class. According to many prison psychologist instructors, inmates pass the final test if they attend all classes. Some prisoners are known to have perfect scores on both the pre-test and the final test. This is due to the level of general knowledge amongst inmates and the elementary nature of the program.
Alcoholics Anonymous and Narcotics Anonymous
The most popular non-mandatory programs are the Alcoholics Anonymous (AA) and Narcotics Anonymous (NA) programs. These are voluntary programs that inmates sometimes lead.
While inmates receive a certificate for completing 24 hours of attendance, most do not attend for the certificate but the support. There is a certain sense of camaraderie and mutual support in inmate-led programs like this. These programs are usually modeled on "street" AA and NA support groups.
Alcoholics Anonymous and Narcotics Anonymous programs tend to be longstanding and of tremendous use to participants. Inmates in AA and NA programs tend to hold one another accountable for their actions. Thus, this might be the only program in most prisons where inmates do what is right because it is right, not because of some applicable consequence that could apply to them for failure to abide by program principles (e.g., RDAP program expulsions).
Non-Residential Drug Abuse Treatment Program
At the mid-level of drug treatment programming, many BOP facilities offer the Non-Residential Drug Abuse Program. These programs typically last for several months of weekly meetings and operate in the classic group therapy configuration.
Inmates do not receive sentence reductions from participation in this program, but Psychology Services staff recommend maximum applicable halfway house placement upon completion. These programs can also provide other mental health help in prison.
Residential Drug Abuse Program (RDAP)
The Federal Bureau of Prisons offers a Residential Drug Abuse Program (RDAP). The live-in residential program lasts six to nine months and takes place in a housing unit dedicated to RDAP.
RDAP is the only federal prison drug program that can result in a one-year sentence reduction. To receive this reduction in sentence under 18 U.S.C. § 3621, inmates must have no history of violence, which is deemed an exclusionary factor by the Federal Bureau of Prisons.
RDAP participation usually occurs in the inmate's last three years of incarceration. The program is limited to the few institutions having dedicated inmate housing units. Prison therapists are assigned to the program, which can include several prison psychologists and Drug Treatment Specialists.
Inmates participating in RDAP may also receive additional halfway house time at the end of their sentence and other incentives for completing the program. The program acts like a traditional behavior modification program, complete with group therapy, singalongs, plays, and requiring inmates to hold each other accountable or face expulsion.
Qualified inmates who complete the program might be eligible for up to a one-year sentence reduction under 18 U.S.C. § 3621(b) and as applied by Program Statement P5331.02, Early Release Procedures Under 18 U.S.C. § 3621(e).
You can learn more about the Residential Drug Abuse Treatment Program here.
Mental Health in Prisons
Psychology Services departments in federal prisons are a mixed bag. They can be helpful or useless depending on the institution's local culture.
Psychology Departments can help federal prisoners receive mental health help in prison. They can also help people with mental health issues learn to cope with troublesome personality characteristics or addictions. In these respects, prison psychologists are extremely helpful.
Most federal prisoners find the help they need in their Psychology Department, subject to staffing and budgetary constraints. But for inmates engaging in illegal or offensive sexually oriented activities, these departments raise concerns about potential civil commitment proceedings or internal investigations. In these cases, the prison's Psychology Department can become an adversary.
The Psychology Department has a unique role in the Federal Bureau of Prisons. It can be a valuable tool for rehabilitation and improving inmates' quality of life while incarcerated. But this requires a clear-eyed understanding of prison therapy's limitations and risks. While some correctional counselors work with inmates, others are more command-and-control oriented.
Your Inmate Mental Health Experts
The Zoukis Consulting Group can help if you or a loved one are incarcerated in federal prison. Our team can help you prepare, resolve any in-prison matters, and review your case to determine if you qualify for early release from custody.
Likewise, our team can help you obtain mental health help from a prison psychologist.
Book a free initial consultation today to speak with a prison mental health issues expert.
Published Apr 7, 2016 by Christopher Zoukis, JD, MBA | Last Updated by Christopher Zoukis, JD, MBA on Apr 16, 2022 at 9:11 pm